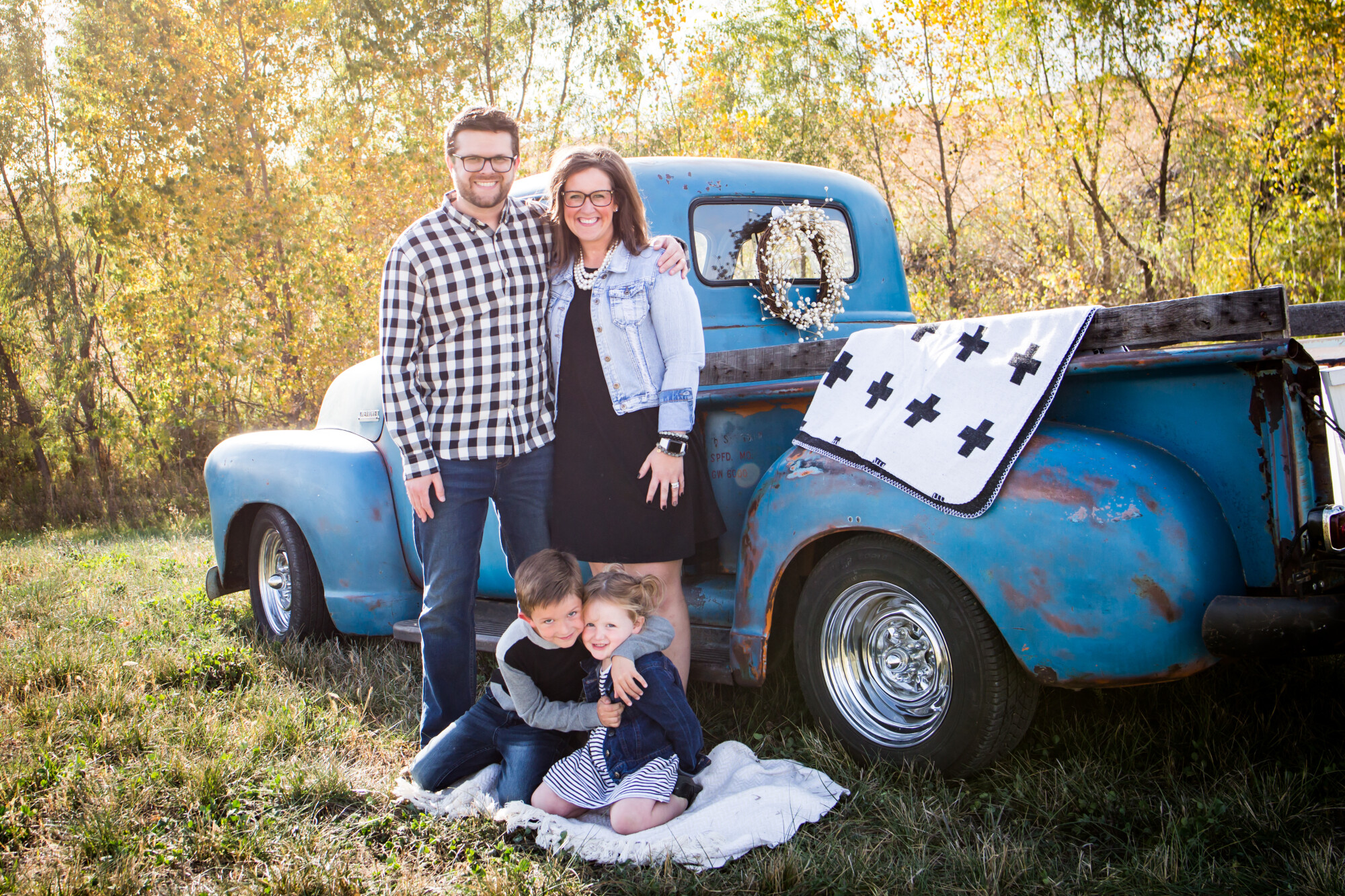 Monster Trucks, Mudpies, + Memories

You heard that right—Monster trucks, mudpies, and memories are the theme of the week as we start a new month.

We've had a bunch of fun as we round out our summer as a family. This is a big week in our family, too, with two birthday boys in our midst. Bennett's birthday is Thursday and Matt's is Friday, so we will be celebrating all week long.

Bennett is super into monster trucks lately, and actually got not one but two big, cool, fast, robust monster trucks for his birthday during our family celebration this weekend. He and Matt have had a blast racing the cars—including some early morning races in the books.

Oh and the mudpies! One of our pastimes this summer has been going to the Nelson Produce Farm. It's such a blast to go, Bennett is able to release his inner farm kid. It's awesome! A new addition to the farm this last time we went was an actual little playhouse devoted to taking orders and the kids being able to make their very own mudpies. Needless to say, they had a blast trying out this new station at Nelson Farm.

And for the memories, of course, we're soaking those in all along the way—topped with plenty of cherries and whipped cream with ice cream, too!

If you made it this far in this post, maybe you're thinking, "why in the world are you sharing all of this, Megan?"

Well, there's a reason—I promise.

It's because our family is your family, and vice versa. We want to know our clients like family, and treat you like our family, too. That means exceptional customer service from day one of working with us, making your project come to life, and adding in those little touches that are so near and dear to your heart. That includes the many memories you're making with your family along the way.

So, how do we make this happen? Why don't you just take a closer look yourself. Book your totally free, no commitment consultation to learn more about our many virtual services, learn how we make your project a reality, and just how we treat you like family.

XOXO Always,
Megan Nelson, Co-Owner + Founder
Nest with the Nelsons
nestwiththenelsons.com
nestwiththenelsons@gmail.com


-------------------------------------------

Looking for a little extra help? Check out these must-see resources...