Dec 20, 2022 02:42 AM Central
Megan Nelson
'tis the season, beautiful home decor, christmas, christmas 2022, healthy interior design, home refresh, it's the most wonderful time of the year, love your home again, love your home again blog, merry merry, nebraska mom, nest with the nelsons, new on the blog, omaha blog, omaha designer, omaha mom, virtual design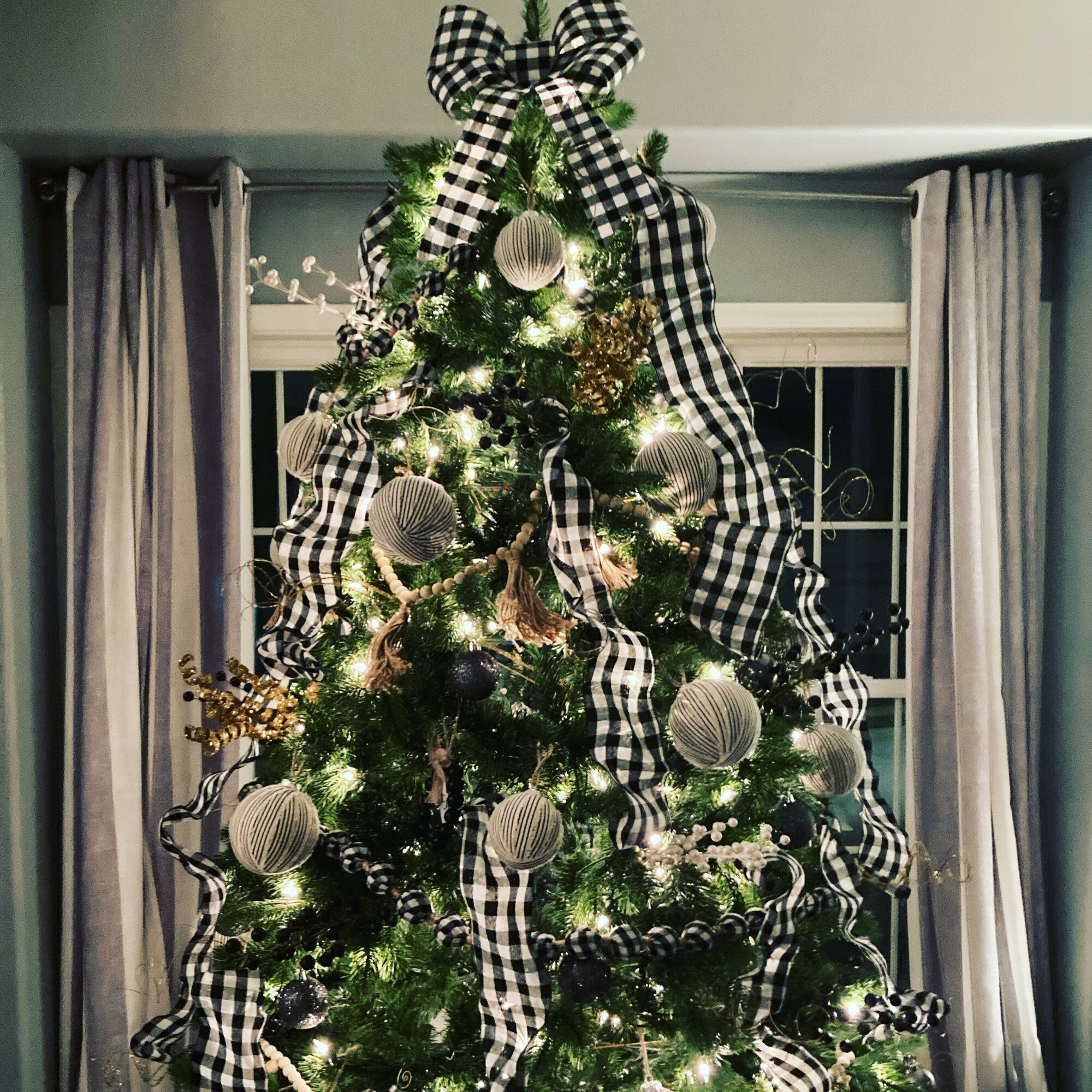 Christmas Home Tour at the Nelsons
By: Megan Nelson, Founder + Owner, Nest with the Nelsons
In the Nelson home, we LOVE Christmas! We've had a countdown to Christmas going for at least 365 days now, we start blasting Christmas music as soon as it's considered appropriate – which I'm sure is earlier than most – and we absolutely love decking out our home for the season.
So, as such, we thought it was only fitting for this last blog post before the holiday to give you an inside peek into our Christmas shindigs. Cozy up, grab some hot cocoa, and blare "It's the Most Wonderful Time of the Year," because you know that's what's happening over here!
Festive from Afar
Whether you're coming over for Christmas tidings, or you're the Amazon delivery guy, our home is festive the minute you lay eyes on it from the street. If you've been following along on the blog, you may remember that we updated our early 2000's home from a pretty standard khaki color in our neighborhood to a bright and fresh take on the modern farmhouse look. You guessed it – we went black and white, and we LOVE IT!
Since we updated our exterior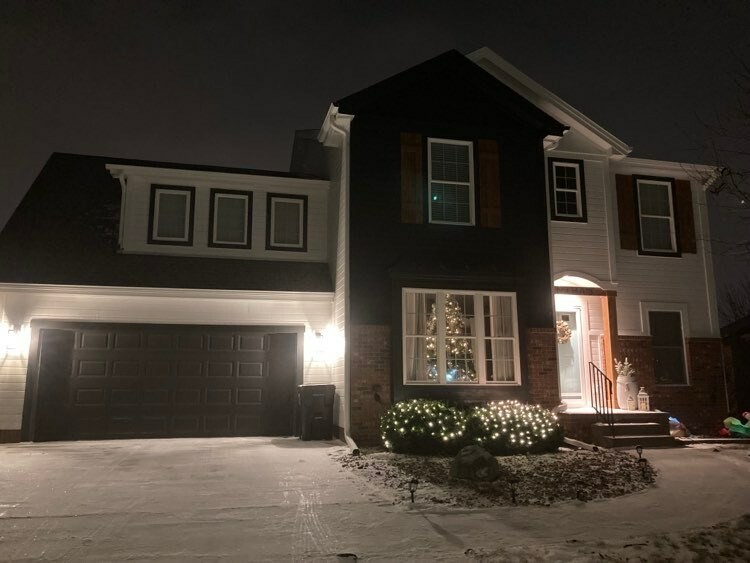 paint colors, we also did some work to our entryway to add in some stellar wood beams – thanks to my super handy father-in-law – thank you, Jim!! We topped off the look with some new outdoor light scones to bookend our garage, too. And, with these updates, we realized we needed some new exterior Christmas decor to go full boar on our new look.
Here's a quick look from the neighbor's point of view. As you can see – we tried to keep it festive yet classy, and always have a little fun with the kids' adding in their flair from their favorite movies – yes, those are Buddy the Elf legs, and how could we not have a Baby Yoda chilling by our front porch. I kept things elevated with the classic white lights for our bushes, and we added twinkle lights to our tree. This was an awesome addition to our Christmas outdoor decor, as our two-story house is too tall and treacherous to deck out with lights hung from the gutters. We also added in some more of that beautiful warm light in the form of new large porch lanterns to complement our new outdoor garage lights in the 2700 lumen family.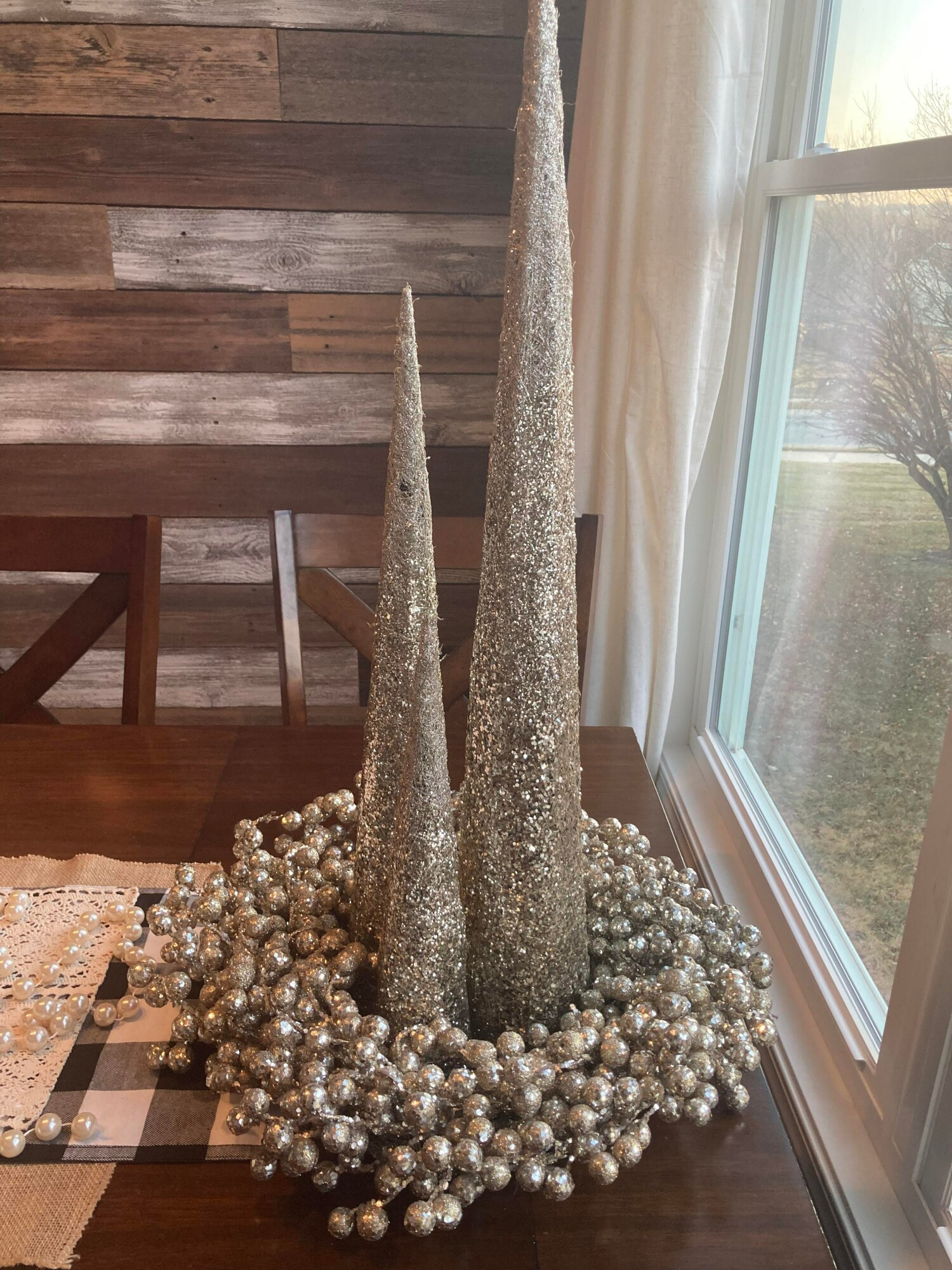 Decked Out Dining
We love entertaining! This year, we actually moved our dining room table to nearly touch our exterior window. Typically we have an extra seat squished in there, but we realized we could maximize seating by actually stitching that tight seat up against the window, and lining four chairs on each side of the table to gather even more family and friends.
Of course, the dining room table is decked out in winter garb that matches the theme of our Christmas tree this year – hello, Elevated Buffalo Plaid Check!!
Little Touches
If you've visited our home, you may know that we don't usually decorate for all the holidays or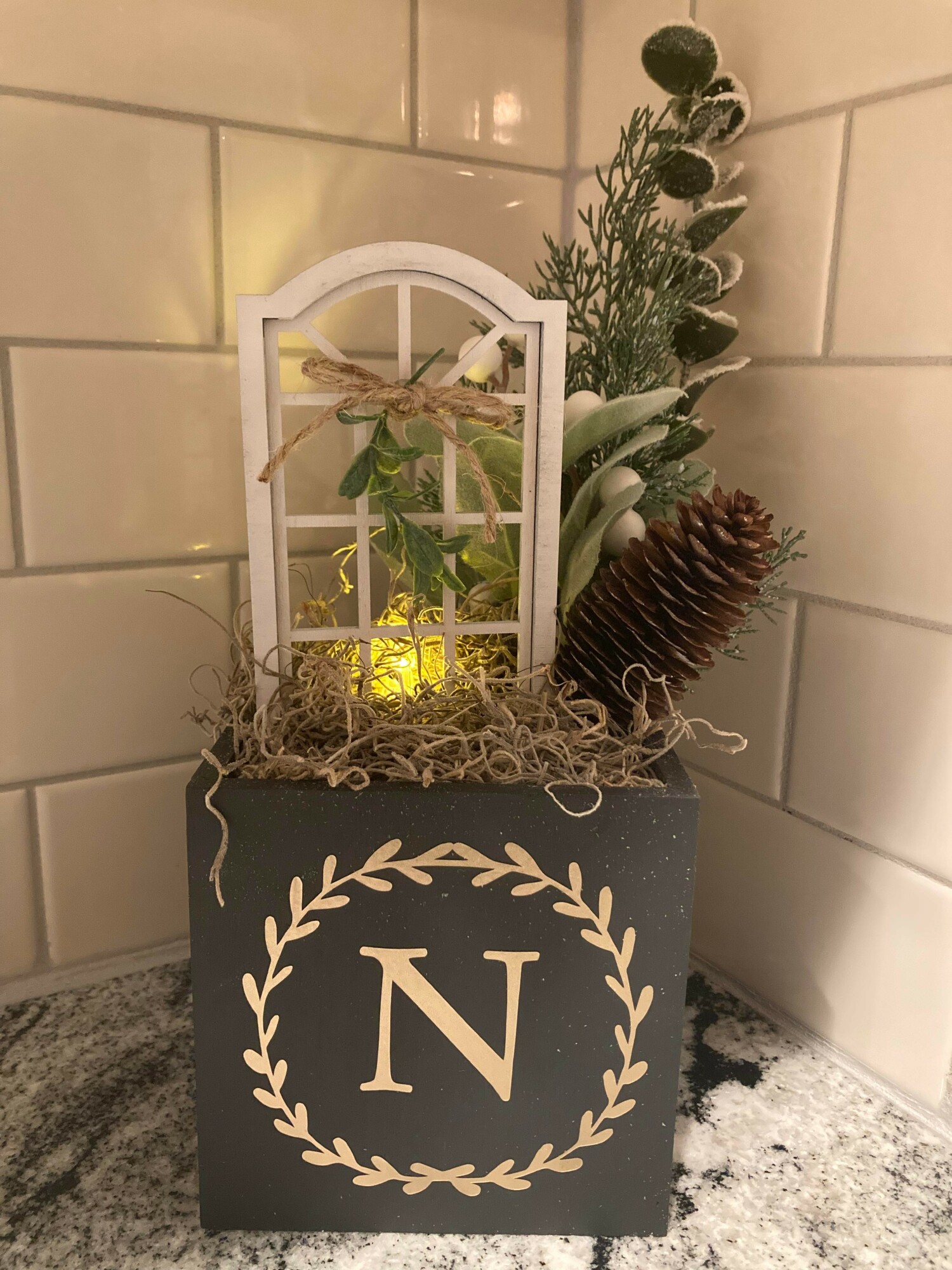 even the seasons. But, Christmas is different. After all, it is the most wonderful time of the year! And, as such, as we add in wintery touches that verge on Christmas decor throughout our kitchen and family room, as well.
This year, we're sporting some beautiful greenery in live and faux plants. I'm dressing those up with beads, runners, and extending that Buffalo Plaid Check look, as well. We're also loving our Little Envy box from Entry Envy that is the perfect addition to our corner kitchen nook. It's festive, cute, and I am head over heels for the personalization on it – so cute!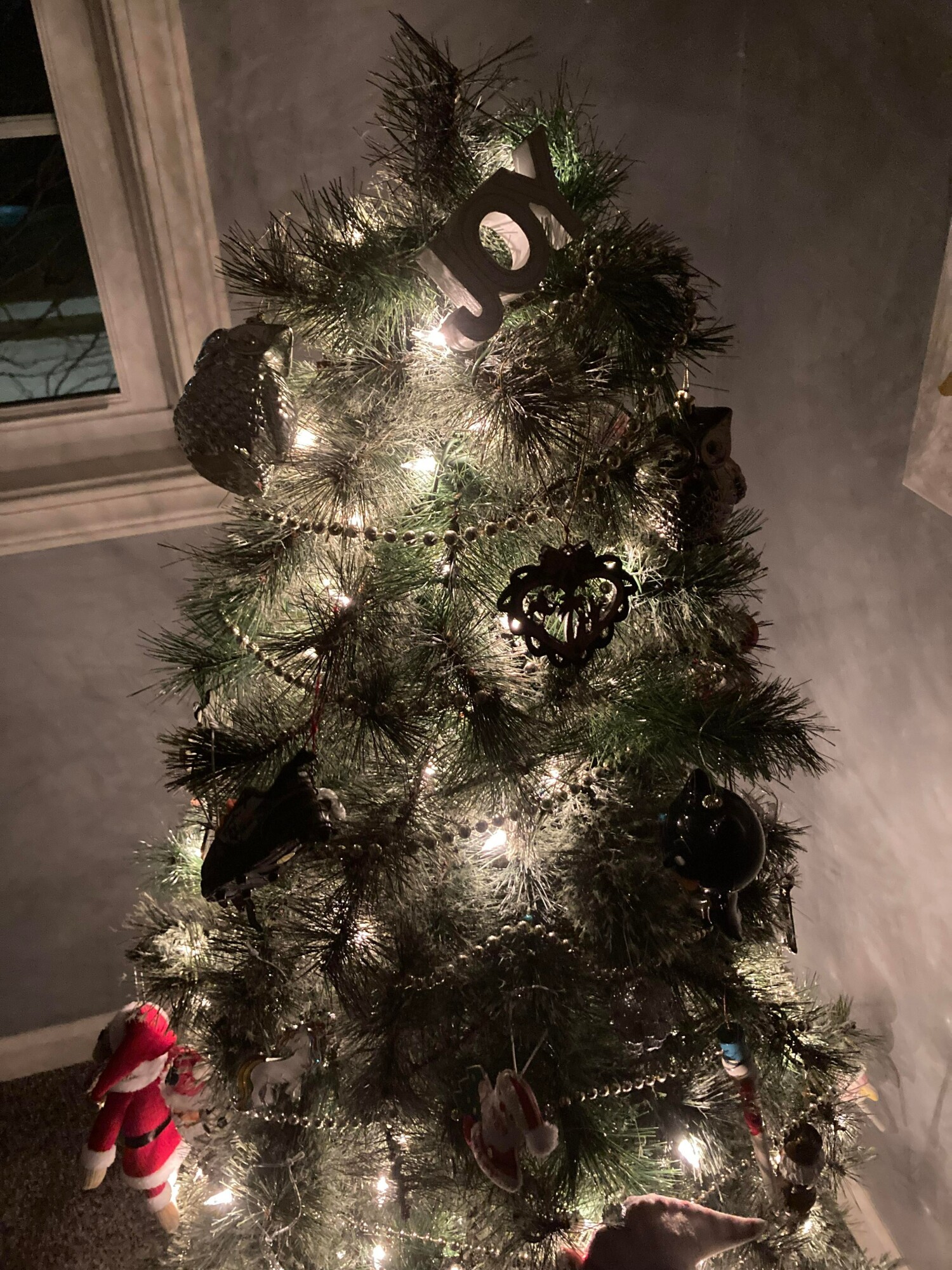 The Little Tree
The kids love getting in the spirit of the season, too.. They have their very own tree in the hallway they all share between their bedrooms. Bennett and Emme proudly assembled this tree from the base up this year, and decked it out with their own ornaments ranging from hand-crafted creations to some Disney favorites. There are even some ornaments of mom and dad's from our childhood. Fun stuff!
But, I've got to be honest – that tree is tucked away upstairs because our main tree is a total showstopper with a theme of it's own.
THE Tree
The Christmas tree for our whole family to enjoy is front and center in our living room, facing proudly out the window to our main street. This Christmas tree, as it has been now for several years, is my pride and joy to honor the real reason for the season.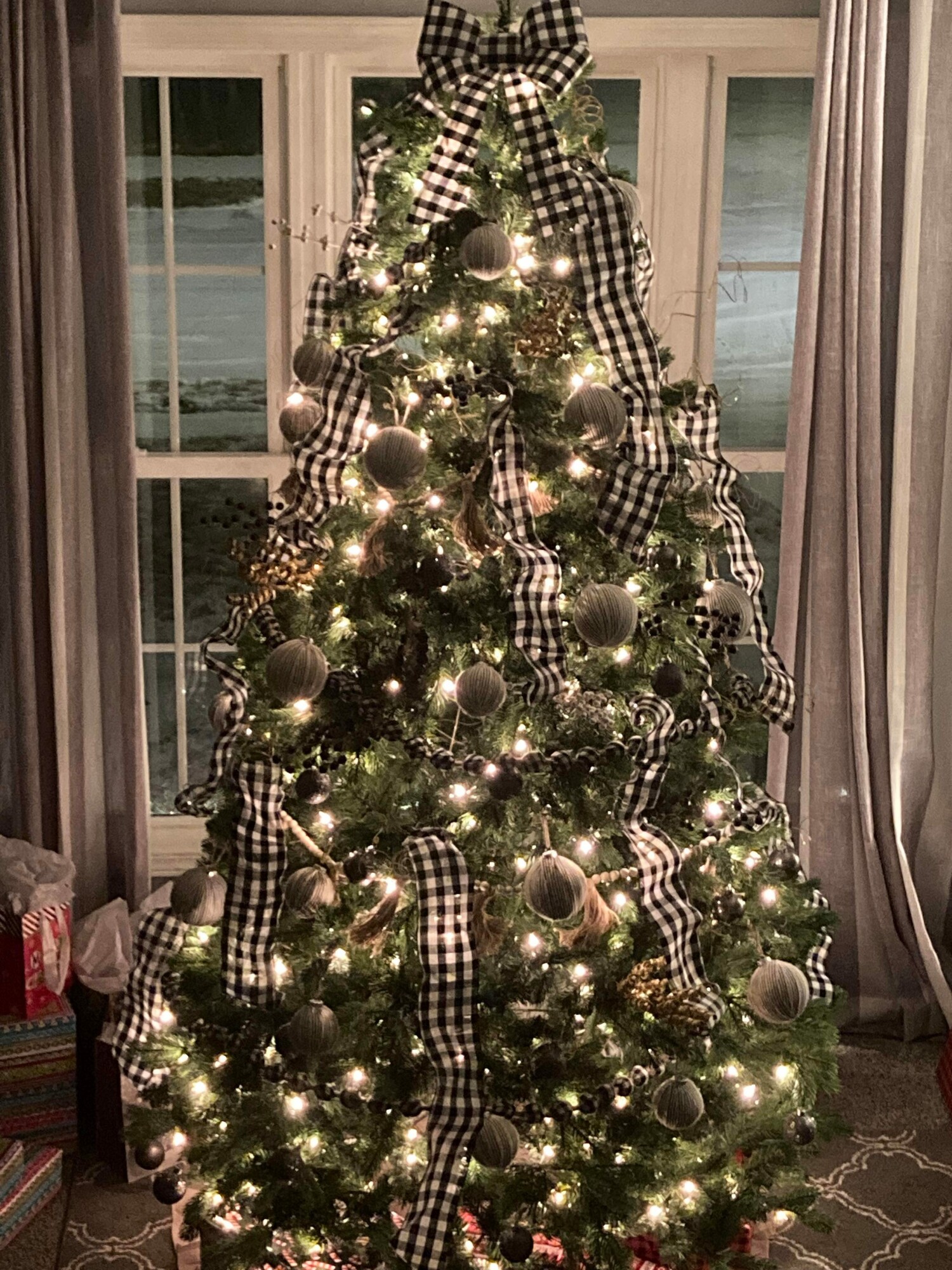 Growing up, I remember my mom spending hours decorating our Christmas tree. And, I'm sure it's no surprise – her tree was gorgeous. Very traditional, but with a touch of whimsy, and just breathtaking all lit up at night. So, naturally, I instilled the same tradition with my family in honor of the beautiful season and the real reason we celebrate. But this year, my Christmas tree decorating took on a whole new meaning. I was able to spend some time in honor of my mom, and do something we so enjoyed doing together. (If you're new here, my mom passed away on Easter Sunday this year. I'm sure the holidays will be different, but especially this first year without her by our side.)
So, in honor of my sweet mama, I took on a new Christmas tree theme this year, and really put my heart and soul into it. I had so much fun selecting buffalo plaid check ribbon that is arranged in a new way, a few sets of new black and white-striped ornaments, and paired these with some existing gold, champagne, and black bulbs we had on hand. We topped off the look with a statement buffalo plaid check bow, and draped a beautiful burlap skirt at the foot of the tree.
To finish off the look, Emme and I had such fun adding in spiral gold glitter twigs to add in a bit of whimsy to our tree – just like my mom's Christmas trees always had.
That's a WRAP!

We hope you have enjoyed getting to know our family over the past year. We so appreciate you joining us on the Love your Home Again Blog, on social media, and trusting us to help transform and refresh your homes. We are so honored to work with you!
Wishing you peace, love, and joy this Christmas and always!

Megan Nelson, Co-Owner + Founder
Nest with the Nelsons
nestwiththenelsons.com
nestwiththenelsons@gmail.com
Love your home again with our must-have resources ...
4. Are you a business owner looking to reach new customers?
Check out our Brand Partners page
to learn about our brand partner opportunity and secure an exclusive spot with us.