Jan 3, 2022 07:07 AM Central
Megan Nelson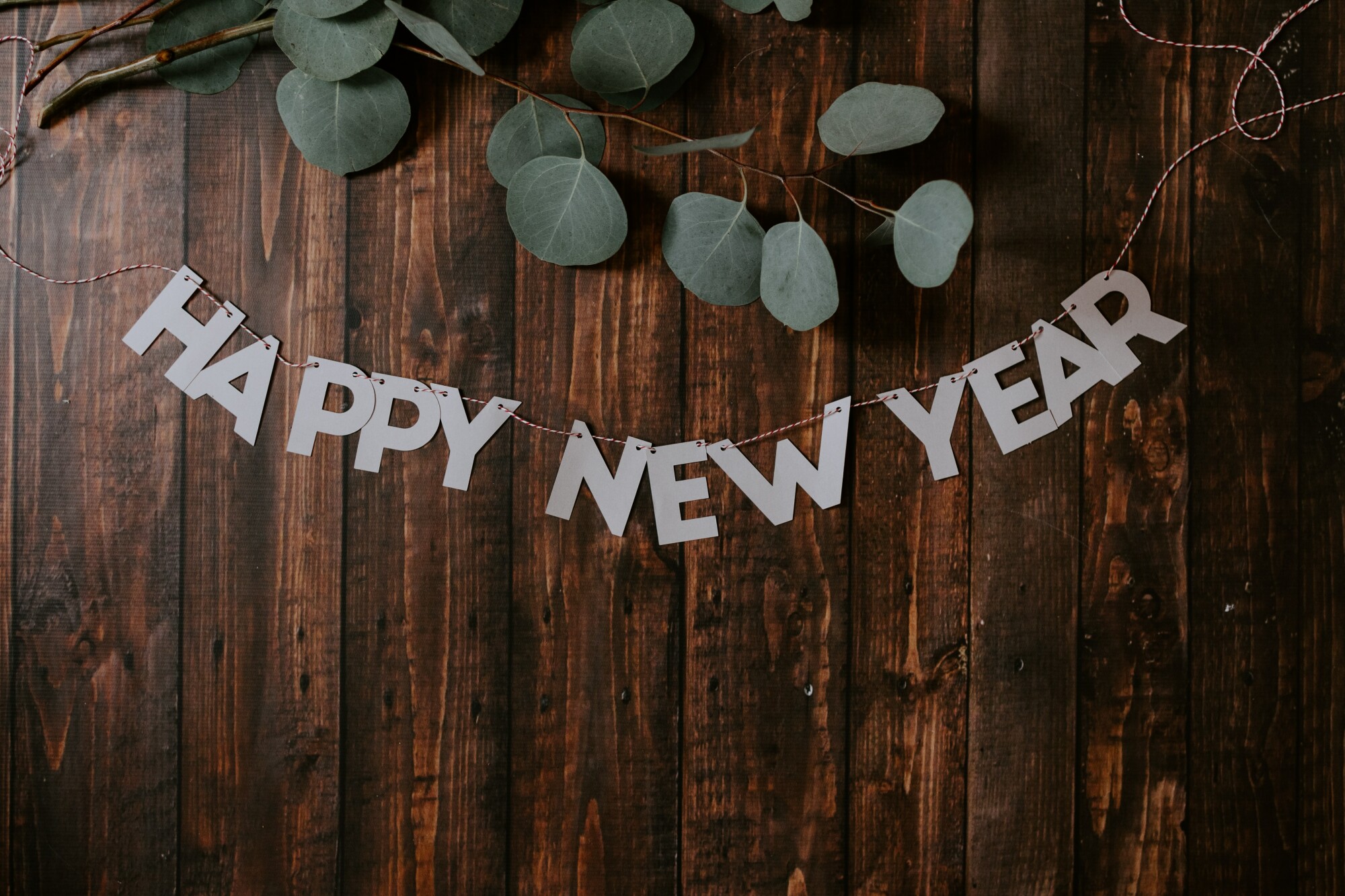 By: Megan Healy, Strategic Communications and Brand Management Intern, Nest with the Nelsons
Happy New Year!!! This year is going to be it, right? The year you finally accomplish what you have been meaning to for the last few years. One can only hope–sure–but one can also start planning ahead. There's no greater time to start working on your goals than right now. There's no need to panic, though, this is where the fun begins. For those a little worried about the New Year and the list of things to do, we're here to help. Here are a couple tried and true tips on how to start out the New Year in a way that works just for you.
With any goal, you want to be organized. Being specific with what you want done only makes it easier to accomplish those goals. Go ahead and grab a clean notebook or planner and write down everything you have in mind. It can be as little as cleaning one storage bin, or as big as redoing an entire floor in your house. It's always good to plan by the season, too. This is another way to be specific with your goals, but also realistic. What goals work with your schedule in each season? Maybe you're traveling more in the summer, so you'd like to paint a room in the spring when you have more time. Leave some room for the craziness of life, too, so you're not totally booked and then completely overwhelmed.
While we're on the topic of being realistic, remember that it's okay to take another swing at something that maybe didn't go your way last year. Goals can take time, so remember to work at your own pace! Decorating your home is all about you and what you're comfortable in. Be reasonable with what you'd like to see and when you'd be able to get it done.
The beginning of a new year is the prime time to give those old habits the boot, too. Remember it takes about a month to form a new habit and a little longer to break one. So, use the New Year motivation to finally start working on what will help you accomplish those goals of yours. For me personally, it's the little cleaning habits that have helped me the most. The way I've gotten better at improving tidiness is by being more aware of my actions. This allows me to notice when I'm in the middle of a bad habit, and that while I'd rather just walk away, I know I need to tackle it head on. That little nagging voice in your head? She can be your friend, too! Listen to her when she's yelling at you to fold the laundry you're putting off, or when you finally need to organize the home office. You'll feel so much better–and more accomplished–once you do!
Tackle the Little Hurdles
Establishing healthy habits is a major step in accomplishing your goals. You can write down all the things you want to get done, but if you don't address the little hurdles, you won't get anywhere. Maybe you aren't too sure of what your good and bad habits are, either. That's okay! Take some time throughout your week to get a grasp of what bothers you, and what stops you from taking care of it. That right there could be one of your bad habits, and identifying it is a huge step towards progress! So, this year we're going to finally redo that bedroom, and we're going to knock out our procrastination habit on the way. Go us!
Once we have our lists created and our habits taken care of, now it's time for some research. This is just another specification to add to our goals to make them that much easier to accomplish. What's in style? More importantly, what's not in style? You want your home to be comfortable and representative of you, but you want to be in tune with today's trends, too. While it's easy to become enthralled with fads, you want to stick with long-term trends that never get old. That is a perfect way to start your research. Key words such as reliable home trends or staple items for your home are always helpful. Or, like we mentioned, starting by looking at what is trending now, and when it is predicted to go away. Take it from someone who designed their room around a fad, watched the trend go away as quickly as it came, and then had to deal with a some-what cringy room. Not fun. But who knows, with this research you may even come across a new idea for a room!
Cozy up on the coach, grab your favorite hot cocoa blend, and enjoy scrolling through your new favorite home trends. Here at Nest with the Nelsons, we can't wait to help you transform your home in 2022!

XOXO Always,
Megan Nelson, Co-Owner + Founder
Nest with the Nelsons
nestwiththenelsons.com
nestwiththenelsons@gmail.com


-------------------------------------------


Looking for a little extra help? Check out these must-see resources...