Aug 30, 2022 06:36 AM Central
Megan Nelson
best of omaha, entry envy, fall decor, front porch, front porch mini makeover, giveaway, interior design, nest with the nelsons, omaha nebraska, virtual design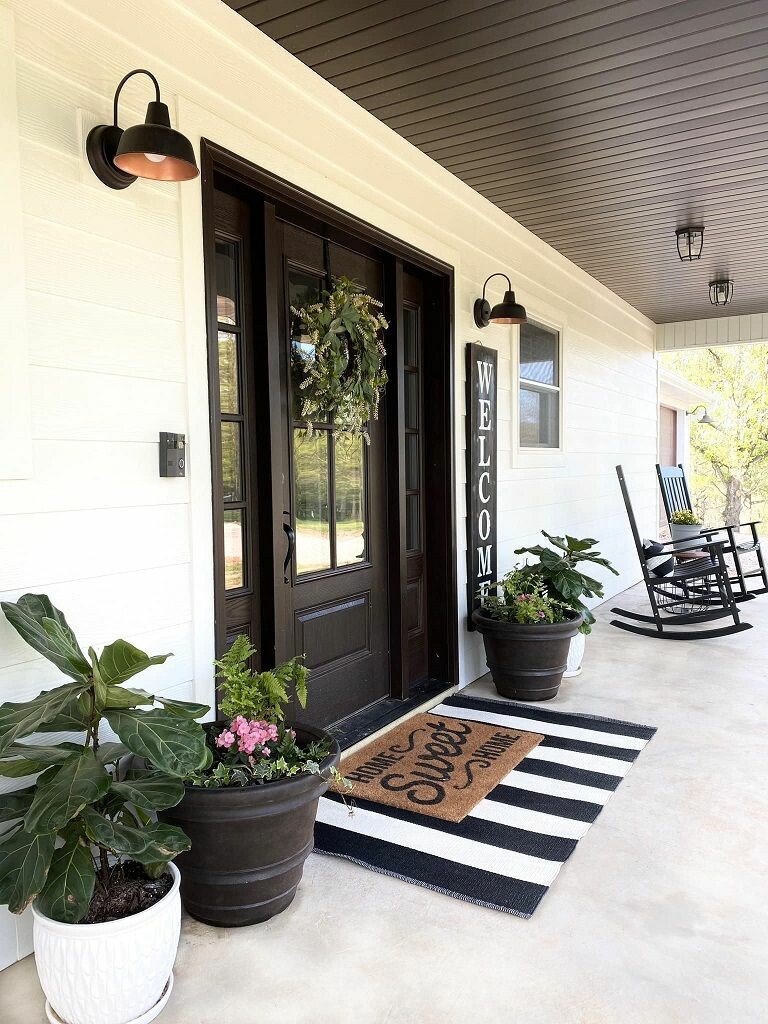 The One Item Your Front Porch May Be Missing
By: Megan Nelson, Co-Owner + Founder of Nest with the Nelsons
Cheers to a new week, the fall weather quickly heading our way, and a wonderful new partnership (and friendship, too)!
This week we're ecstatic to announce our newfound partnership with Entry Envy, and their founder, Jennifer Lea!
Have you heard of Entry Envy? If not – you're in for a real treat!
Entry Envy

is proudly woman-owned, and established right here in Omaha to help others create a welcoming entry with simplicity and convenience while identifying their home for guests and delivery drivers.
Jennifer's inspiration came from her own home that had outdated and hard-to-read house numbers. Who else can relate?! We have so been there.
So, Jennifer went to work with skills learned from her father who is a retired carpenter and her mother who is as creative as Martha Stewart. Her mission is to help empower more young women to consider the trades as a solid career.
But, as so many of us can relate – time runs short. Despite being a full-time working mom, Jennifer always took time to mark the celebration of the upcoming holiday through decorating her front porch, feeling proud of her entry, and helping to create traditions with her children to mark the passage of time … which we all know goes too quickly.
If you have not had a chance to personally experience Entry Envy yet, don't let another moment slip by. Check them out … like right now!
But, before you go, read up on our new partnership, and this stellar giveaway that just launched TODAY!
Entry Envy and Nest with are partnering to giveaway a

Front Porch Mini Makeover

to one lucky winner! Whether you're in Omaha, Okoboji, or Orlando – our virtual services meet you just where you are.
A free custom home sign with 3-month subscription from Entry Envy
A free 1-hour virtual design consultation to makeover your front porch from Nest with the Nelsons
The contest wraps up Wednesday, September 7. Hurry – you don't want to miss out on this incredible opportunity to win this Front Porch Mini Makeover just in time for the most beautiful season of the year!
Can't wait to hear from you!
P.S. Feel free to check out our
design questionnaire here
.
By submitting this quick questionnaire, we'll get your project scheduled and in the books.
-------------------------------------------

Love your home again with these 5 must-have resources ...
4. Are you a business owner looking to reach new customers? Connect with us today to learn about our brand partner opportunity and secure an exclusive spot with us.
Simply reply to this email for details
.