Jan 24, 2023 03:53 AM Central
Megan Nelson
beautiful home decor, design meets function, function, functional, healthy interior design, home refresh, love for design, love your home, love your home again, nest with the nelsons, omaha designer, virtual design, virtual services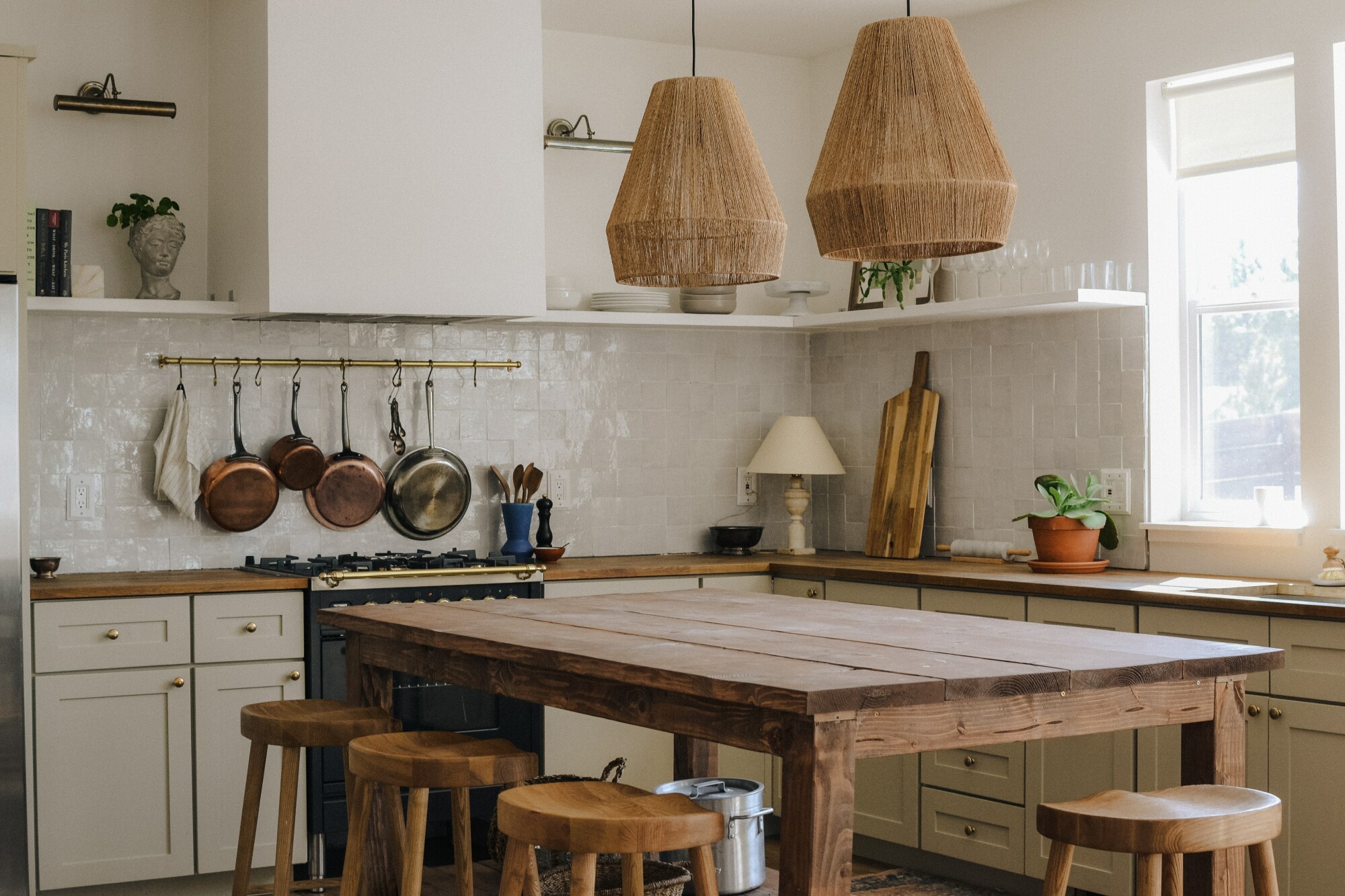 How to Score a Tip-Top Functional Home
By: Alicia Hall, Strategic Communications Intern, Nest with the Nelsons
Imagine waking up to a home designed for convenience! As you sink into the comfort of your aesthetically pleasing sofa with a hot cup of coffee in hand, you look around and see everything easily accessible. You give special thanks to your tall and sturdy shelves and feel you can get on with your day full of confidence and joy. With everything in check from your practical home design, you can start and end the day in a breeze!
A comfortable interior is not only beautiful, but functional at the same time. When functionality and design work in union, you don't need to worry about how you'll get through your daily routines! Functionality aids convenience and when your home is designed to work for you, life becomes a little less stressful. After all, having a home designed for function will make you decorate with a strong sense of purpose and make all your household pieces feel well worth your budget. In this article, you'll understand why utilizing functionality in the design process is key to a peaceful, beautiful space you love.
Establishing a room made for convenience can be tricky when you haven't exactly figured out the purpose of your living space. How can you decorate with functionality in mind when you're uncertain about what your needs are? A fundamental step to designing a room that prioritizes function is knowing how you intend to use your room. Are you someone who likes to host? Do you often spend time watching television with your kids in the living room? Do you prefer exercising from home and need additional space for your daily workout routine? Are you a wine collector? What kind of desk is needed to fit your workstyle? These are all questions you can ask yourself before your next shopping spree! Designing a room intended to be convenient saves you time and helps you focus on your personal needs. An unclear goal about your priorities will only make it harder for you to truly love your home again!
A misconception surrounding functionality is to add as much furniture as you can into a room for all your storage needs! When your furniture to living space ratio is unbalanced, your home can be difficult to live in. Remember that accessibility to space is key to keeping your home functional. This not only keeps your area open, but this will enhance your home's visual aesthetics as well. Overcrowding your space will only inconvenience you and contribute to a cluttered environment. An organized space with cabinets and built-in storage systems that are reasonably sized will help keep personal needs at hand.
Organizers work wonders to keep things in order! A tip to finding the right balance for your home is by making sure personal belongings and organizing units are limited to what your needs are. You may ask yourself – what furniture piece makes your daily routine hard to live without? Are there things that need to be tossed out in order for personal belongings to fit your shelves? These are great questions to have before rearranging your new space! And, when you're in need of a professional, we highly recommend our good friend at The Morning Project for all of your home organizing needs.
Selecting Furniture and Decor
Have you ever bought something that you spend more time looking at rather than actually using? A piece that becomes a memory of the past because it doesn't benefit you on a daily basis? Or a piece that simply doesn't work with your household dimensions? If this resonates with you, consider pieces that are intended for your way of living. If you enjoy spending time with family in the living room, perhaps a larger sofa is more beneficial in comparison to that cute little loveseat that sits only a party of two! If you have a smaller studio, a loveseat may work better than the family sized sectional couch that's more than half the size of your bed. Recognizing what works with your needs is most important. Afterall, wasting space can be considered a luxury in this economy.
Another great tip to choosing the right pieces is by having the mentality to design for the long-term. Instead of being carried away by only the visual appeal of pieces that strike your interest, consider how they can work with your space and provide convenience to your daily routine. Timeless pieces are affordable when you don't constantly need to switch them out to fit your lifestyle. There are many designs where you can strike visual appearance and functionality simultaneously. If you want a functional design, know that you don't have to settle on a piece that just works for aesthetics because you can have both!
In the light of so many of us working from home these days, our homes are working double duty for us. Furniture that's multi-functional is designed for more than one purpose, and is totally key to our homes these days. These designs save space and are a niche way to keep all your necessities organized in a savvy way. A desk with a built-in bookshelf attached to the side or a kitchen table with wine storage underneath the countertop can keep things easily accessible and save extra shelving space in other areas of the house. Reading nooks with cubicles installed is another great way to have extra room for personal belongings. Fun designs such as high tables with bar stools for your morning coffee can also be used as a small bar area for guests.
Not to mention, furniture isn't the only piece that can have multitasking qualities! Lamps with USB ports or charging outlets are another design that can be useful if you need to charge your devices at your desk. Using multi-functional designs are all great lifestyle hacks that can benefit any sized household. You don't need to have a small home to enjoy storage that provides convenience.
Ready to marry this newfound design and functionality knowledge together? We're here to help! With our virtual services reaching clients in our own backyard to around the world, we provide a comprehensive approach to interior design and decor. Whether you're looking to maximize the functionality of your shared living space, refresh a dated living room, or you're preparing to welcome a new bundle of joy, Nest with the Nelsons is here for it – all while helping you achieve the home of your dreams on a budget.
We can't wait to help you transform your home in 2023! Reach out today for details.
P.S. Did you know we offer free 15-minute consultations to make sure our virtual services are a good fit? Schedule yours today by completing this quick form. We can't wait to hear from you!
Megan Nelson, Co-Owner + Founder
Nest with the Nelsons
nestwiththenelsons.com
nestwiththenelsons@gmail.com
---
Love your home again with our must-have resources ...
4. Are you a business owner looking to reach new customers?
Check out our Brand Partners page
to learn about our brand partner opportunity and secure an exclusive spot with us.