Jun 14, 2022 04:56 AM Central
Megan Nelson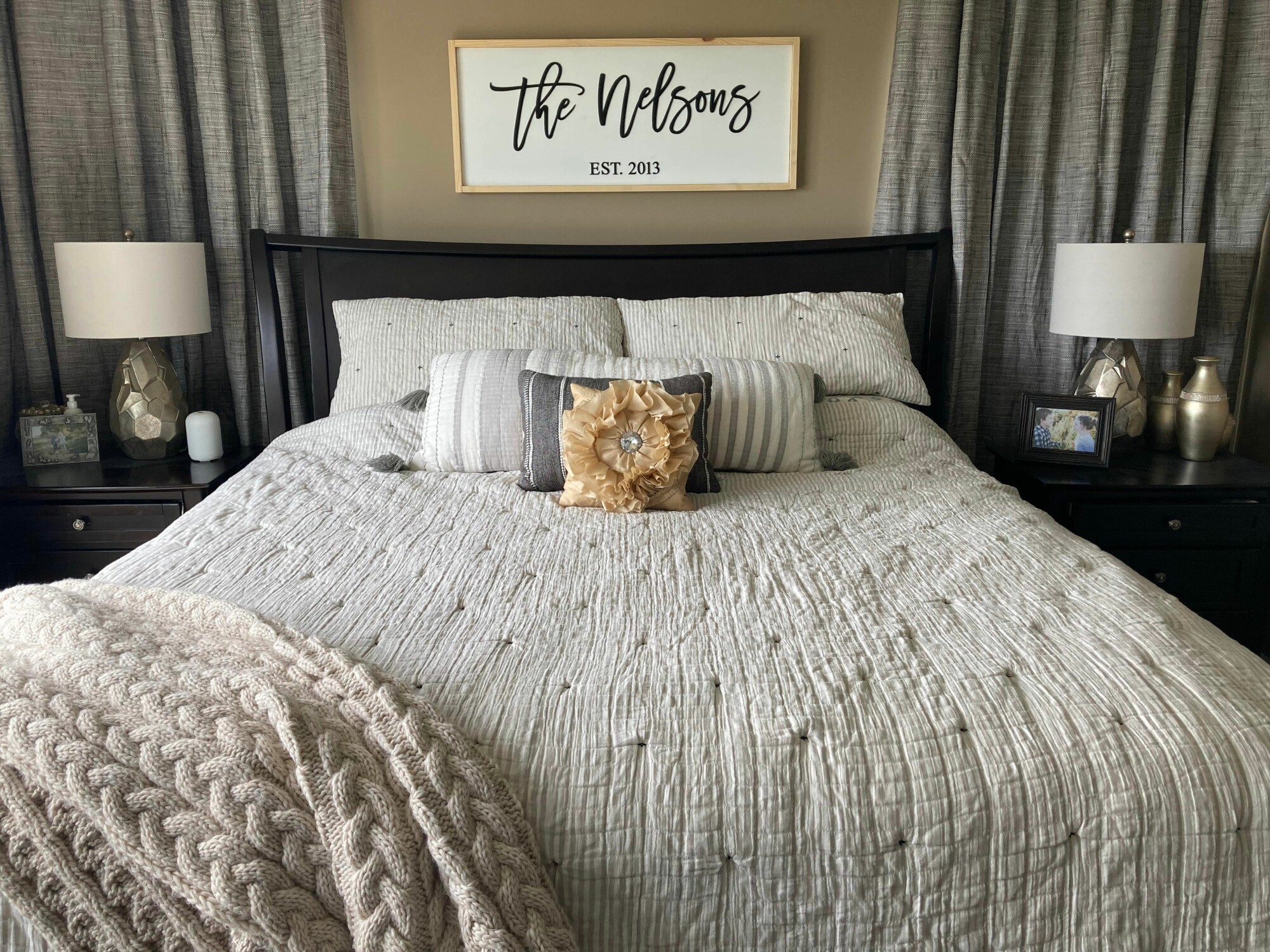 Should I Stay or Should I Go: Home Edition

By: Megan Nelson, Co-Owner + Founder, Nest with the Nelsons
Planning to stay in your current home for 1, 5, or 10+ more years? We have some fun and cost-effective home improvements for homeowners to consider, no matter which stage of their home they're in.
With housing prices constantly on the rise, and no significant slow down in sight, you might be wondering … should we stay in our current home? This is a question that so many Americans are facing right now. Although this may seem like majorly bummer news to most who have been looking to move, there is a bright side!
Take some time to evaluate just how much longer you might be in your home. Is it just another year? Or are you looking at staying longer, maybe it's 3 to 5 years, or is it 10 or more years? No matter how long the stent, there are some encouraging things to consider to reinvest in your home moving forward and enjoy your home again in the process.
Are you and the one year bucket?
If you're planning to stay in your home just about another year, there are some ways that you can make small improvements to still enjoy your home, without being totally bummed out that you aren't moving up to the next housing bracket. Some ways to cope that aren't huge investments include:
Paint your front door as a weekend project
Create an accent wall in a easy to see space in your home
Make a gallery wall and hang some cute new photos of your family
Update your front porch with new decor based on the season
Grab a new rug for some of your most lived in spaces
The best part of all of these suggestions is that they are fun, make you see your space in a new light, and the investment is very small to the tune of usually under $100 per project.
Thinking that you might be in your home for more in that 3 to 5 year range?
In this area we can really have some fun, with a few larger investment items. In this category you might want to consider the ways to spruce up your space mentioned above along with:
New lighting in an easy to see space in your home
New lighting on the exterior of your home
Replacing your drab curtains with new ones
Painting several rooms or a whole floor of your home
Replacing worn out carpet
Improving the landscaping around your home
Considering a new furniture set in your most highly trafficked area
As you can see, these items may be larger in the amount of investment that you put in, but not only will you get to enjoy them for some years, they were also help win listing your house on the market when the time comes.
Now, if you are in the 10 or more year mark for holding onto your home, the sky is really the limit.
In addition to all of the home improvements mentioned above, other areas that will bring you joy and still improve your investment moving forward include:
Updating your primary bathroom
Updating the appliances in your kitchen
Renovating your kitchen
Sprucing up the powder room with new finishes
Change the exterior color of your home
Install hardwood or engineered hardwood or luxury vinyl tile flooring throughout your home
Consider for home interior painting updates
Purchase furniture as needed per room
Finish any unfinished spaces
It's easy to see that these projects are much more hefty than any mentioned earlier. But, these are all investments that bring huge returns when it comes to selling your home. Definitely considerations to make to enjoy your space to the fullest today.
When you're ready to make any of these updates to your home, no matter how large or small, Nest with the Nelsons is here to help every step of the way. We provide virtual interior design sessions based on your budget, starting at just $59. Just need a little help brainstorming what to do in a space? We've got you covered. Need some guidance on what to do to spruce up that outdated powder room? We can do that too. Ready to tackle a full on kitchen renovation? We are all over it!
P.S. Nest with the Nelsons has some exciting news coming your way tomorrow. Stay-tuned, there might just be fireworks in your future! Catch all of our updates on social–you won't want to miss it. Follow along on
Instagram
and
Facebook.
XOXO Always,
Megan Nelson, Co-Owner + Founder
Nest with the Nelsons
nestwiththenelsons.com
nestwiththenelsons@gmail.com


-------------------------------------------


Looking for a little extra help? Check out these must-see resources...