Feb 21, 2022 03:04 AM Central
Megan Nelson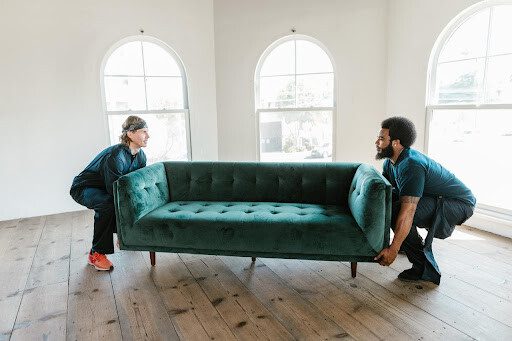 Furnishing Your Rental Property: A Guide for Landlords
Furnished rentals net 15% to 20% higher rents than unfurnished properties. Furnishing your rental property also opens the door to short-term and month-to-month rentals that increase rental income even further. Yet as a landlord, furnishing your rental property is intimidating. What type of décor appeals to renters and how can you avoid excessive wear and tear on rental furnishings? From
Nest with the Nelsons
, here's what to know before furnishing your rental property.
What types of tenants do furnished rentals attract?
Tenants shopping for furnished rentals desire convenience and simplicity and they're willing to pay a premium to get it. Depending on location, your furnished rental may attract college students, corporate tenants, recent transplants, short-term tenants, or lifestyle renters. Furnished apartments are especially popular in downtown areas that attract young, mobile renters who haven't acquired furniture of their own.
Are furnished rentals cost-effective?
Do higher rents make up for the added costs of furnishing a rental property? Yes, as long as landlords shop smart, buy personal property coverage, and take advantage of tax deductions for furnishing a rental property. Landlords can deduct 100% of the cost of personal property like furniture and appliances used in a rental business until the end of 2022, after which the bonus depreciation reduces. Landlords operating as a sole proprietor, a limited liability company (LLC), or a partnership can also take the 20% pass-through deduction.
There's a catch, however: You can only claim deductions if your rental qualifies as a business for
tax purposes
, not an investment activity. That means you're working for a profit, keeping careful records, and protecting yourself with an LLC. Forming an LLC makes your rental business official and gives you other
LLC advantages
like protecting your personal assets from future lawsuits.
In addition,
protect
your investment in rental property furnishings by:
Charging a higher security deposit.

Thoroughly screening tenants.

Performing routine property inspections.
Dos & don'ts of furnishing a property for rent
With all that in mind, how can you furnish a rental property that looks great without breaking the bank?
Focus on durability when choosing your rental's paint and flooring. Carpet, while inexpensive, is prone to accumulating stains and odors and may turn away high-end renters. Tile, hardwood, and luxury vinyl flooring will stand up to
wear and tear
while appealing to your ideal tenants.
Likewise, stay away from matte paint finishes in high-traffic areas. While fine for ceilings and low-traffic rooms, matte walls are difficult to keep clean. Satin and eggshell finishes offer better durability without the
sheen
of semi-gloss and high-gloss paints.
Go beyond basic blinds for your rental's window treatments.
Fabric shades
are sleeker than blinds and can be combined with drapery to create different looks.
Choose furniture in simple, modern styles, neutral colors, and durable materials for your rental property. The best couches for a rental have removable cushion covers that you can take off to wash or replace with new fabrics without buying a whole new couch. Other furnishings to buy include a coffee table, end tables, and dining set or barstools.
In the bedroom, splurge on a quality mattress that suits a range of
body types
. A medium-firm mattress with a springy feel will please the broadest range of sleepers. Latex and hybrid mattresses are reliable crowd-pleasers. Whatever type of mattress you buy, invest in a waterproof and dust-proof mattress cover to protect it. Pair your new purchase with a sturdy bed frame and a matching dresser and nightstand.
The decision to decorate a furnished rental depends on the clientele. While short-term renters appreciate a fully-furnished space, longer-term tenants prefer to add their own personal touches. Extras to consider for your furnished rental include area rugs, mirrors, and artwork and wall décor. Working with an interior designer like
Nest with the Nelsons
is another great way to beautify the property and give it a cozy feeling that's sure to attract – and retain – the best clientele.
Furnishing a rental property is a profitable move in the right rental market. To maximize your return on investment, decorate with your ideal tenant in mind, choose furnishings that last, and protect your investment with smart business decisions.

XOXO Always,
Megan Nelson, Co-Owner + Founder
Nest with the Nelsons
nestwiththenelsons.com
nestwiththenelsons@gmail.com


-------------------------------------------


Looking for a little extra help? Check out these must-see resources...