May 31, 2022 08:31 AM Central
Megan Nelson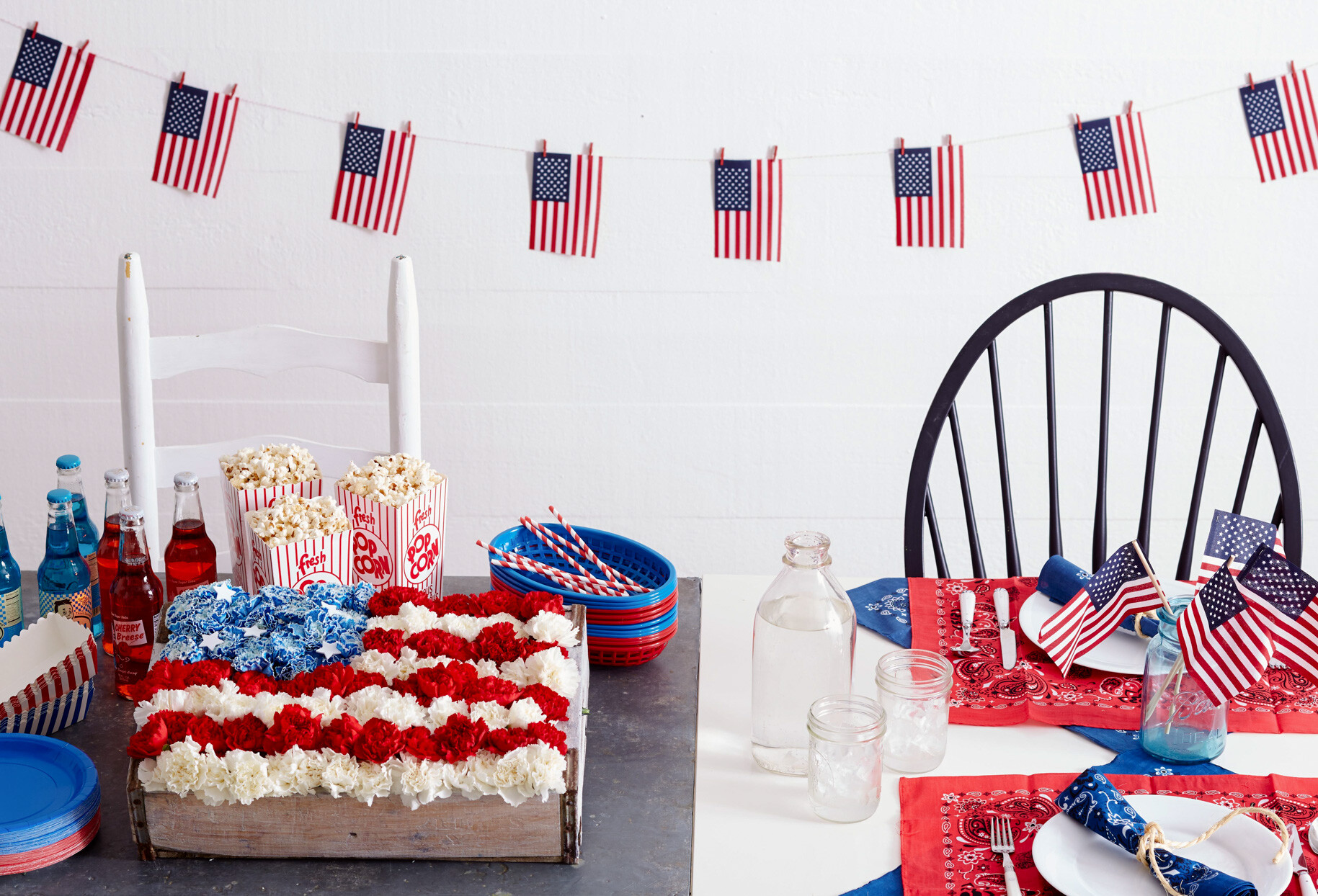 Flag this: The Perfect Decor for July 4th

By: Megan Healy, Strategic Communications and Brand Management Intern, Nest with the Nelsons
School's out--bring on the summer fun! We've made it through another winter, and now we get to celebrate. When it comes to celebrating, it's always good to plan ahead. So, while Memorial Day is behind us, the Fourth of July is on the horizon. We've curated a list of the Do's and Don'ts for this holiday, which include saving you money wherever possible. Let's be real, celebrating any holiday on a budget is always better!
We've mentioned this before but starting any project with a checklist or visual is the perfect way to plan. It gives you an idea of what you already have and what you need or want. So that's where we begin. If you're having trouble remembering everything you have and want, a friendly tool we always recommend is Pinterest. Remember though, that Pinterest can be a rabbit hole, and while fun, it's far too easy to get wrapped up in the fun décor. Try to get an overall idea of what you want and add it to your list. If you find something, you absolutely love, check to see if you have anything similar from the previous years or your Memorial Day decorations. After all, they do go hand-in-hand aesthetic wise.
We made things a bit easier for you and created a
4th of July decor Pinterest page
. After you have a good idea of what you have and want for the décor, it's always good to do a quick reality check. If you're hosting, make sure you're not going overboard with the decorations just because you're having people over. A couple decorations can go a long way, especially if they're bigger or take up more room.
One of the best ways to save money is to do it yourself. But we all know this is easier said than done. There is nothing more convenient than walking into a store, purchasing what you want, and crossing off your checklist in one go. However, it's easy to keep adding things to your cart that you initially didn't need, and before you know it, you're over your budget. Making your own decorations from items around your home is the best way to go, but it's important to give yourself enough time to complete these items. We recommend heading to your local dollar store or thrift store to find the cheapest DIY items, such as small American flags, banners, as well as glue, markers, and tape. Below are some ideas for your DIY Fourth of July decorations!
Preparations + What to Avoid
While setting up and planning can be fun, it's also important to prepare if things decide to go south. Constantly checking the weather will come naturally, but make sure you have a swift backup plan in case you need to take the party inside. It can be hard to keep everyone entertained, but there is something for everyone. Secondly, make sure the music is good to go. If you find yourself falling short on decorations, turn up the music! At the end of the day, people will remember a good time over the quantity of decorations, and nothing brings people together like music does.
We'd suggest avoiding trying to put the party together in one day, but again, easier said than done. With your handy-dandy checklist, try to check off one thing every day leading up to the holiday. Remember that this holiday is not about showing off, but celebrating with friends and family, so as long as you put out the food and drinks, there should be no complaints. If you're hosting a potluck, give people plenty of time to prepare the item they are bringing, so as to limit any undue stress. Like all things, the more time you can give yourself and others, the better.
Wishing you all the best as you prepare for a fun-filled and family-focused holiday ahead!
P.S. Nest with the Nelsons has some exciting news coming your way tomorrow. Stay-tuned, there might just be fireworks in your future! Catch all of our updates on social–you won't want to miss it. Follow along on
Instagram
and
Facebook.
XOXO Always,
Megan Nelson, Co-Owner + Founder
Nest with the Nelsons
nestwiththenelsons.com
nestwiththenelsons@gmail.com


-------------------------------------------


Looking for a little extra help? Check out these must-see resources...