Apr 4, 2023 10:21 AM Central
Megan Nelson
cozy, design, family first, free consult, healthy interior design, home refresh, home updates, inexpensive updates, lincoln, lincoln nebraska, love your home, love your home again, nebraska mom, nest with the nelsons, omaha design, omaha mom, omaha nebraska, virtual design, virtual sessions, work with us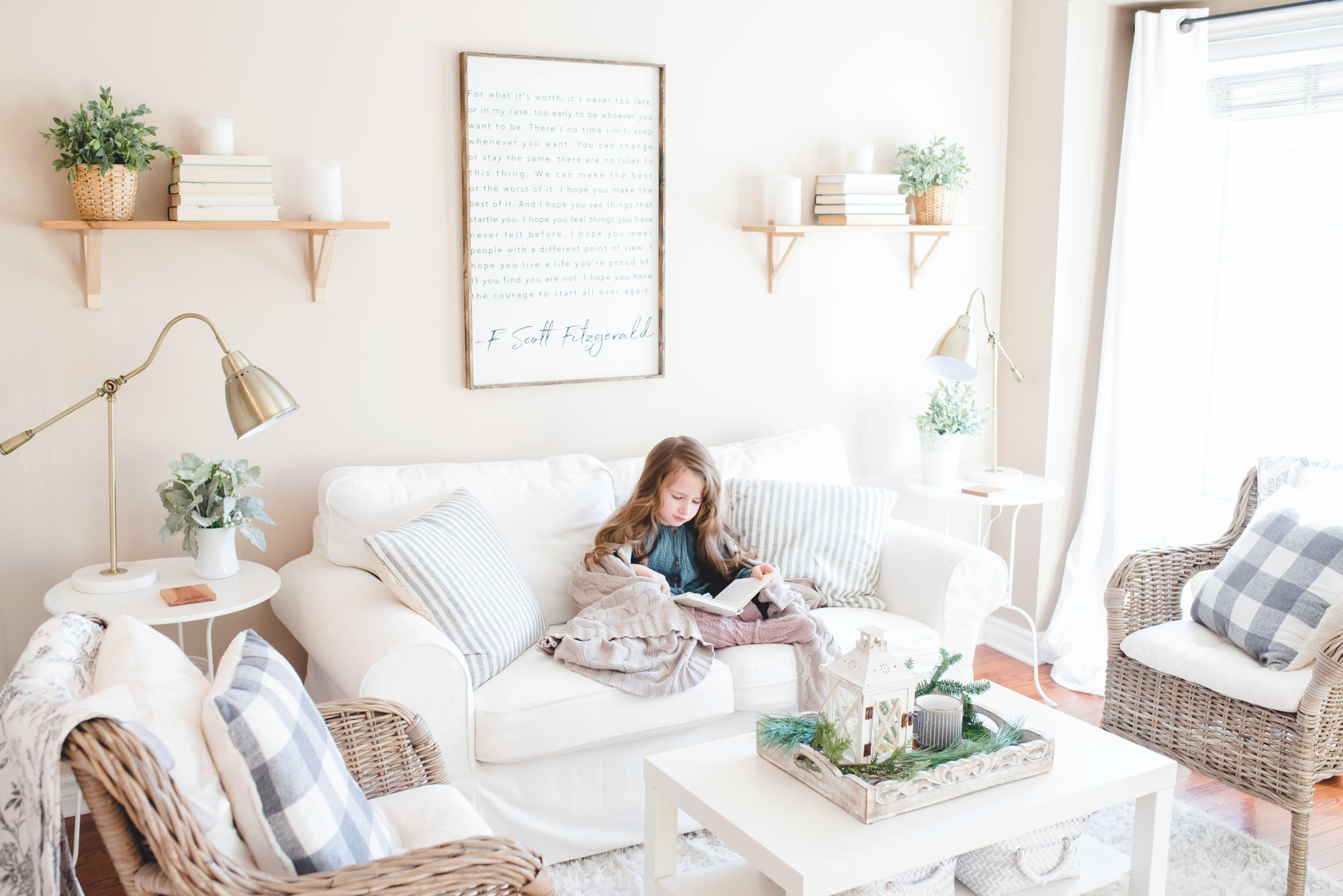 Inexpensive Home Updates to {FINALLY} Tackle this Year
By: Alicia Hall, Strategic Communications Intern, Nest with the Nelsons
Updating your home can be an expensive and taxing ordeal. Luckily for you, there are fun and easy ways to spice up your home without breaking the bank! It all starts with the little things. Smaller details can be easily overlooked, however having an eye for smaller changes can make a big impact to the overall aesthetic of your home. Make your space as comfortable as it can be by opening it up and investing in items that provide comfort. As a result, your home will feel larger and provide the functionality you need. This article will share a few tips on how you can inexpensively update your beautiful home!
Open Shelving
Open shelving is the perfect way to expand and add dimension to any living space! Adding open shelves to smaller rooms will make your home feel less cramped. It'll make a room appear larger by making the walls hiding behind closed cabinet doors visible. This provides depth and makes essentials easily accessible. Having open shelves is especially ideal for the kitchen because it makes bowls, mugs, and recipe books visible and within reach. Whenever you need a hand when making your favorite recipes, your shelves work for you! Open shelving not only provides functionality, but it'll bring the convenience you need for a more desirable living situation.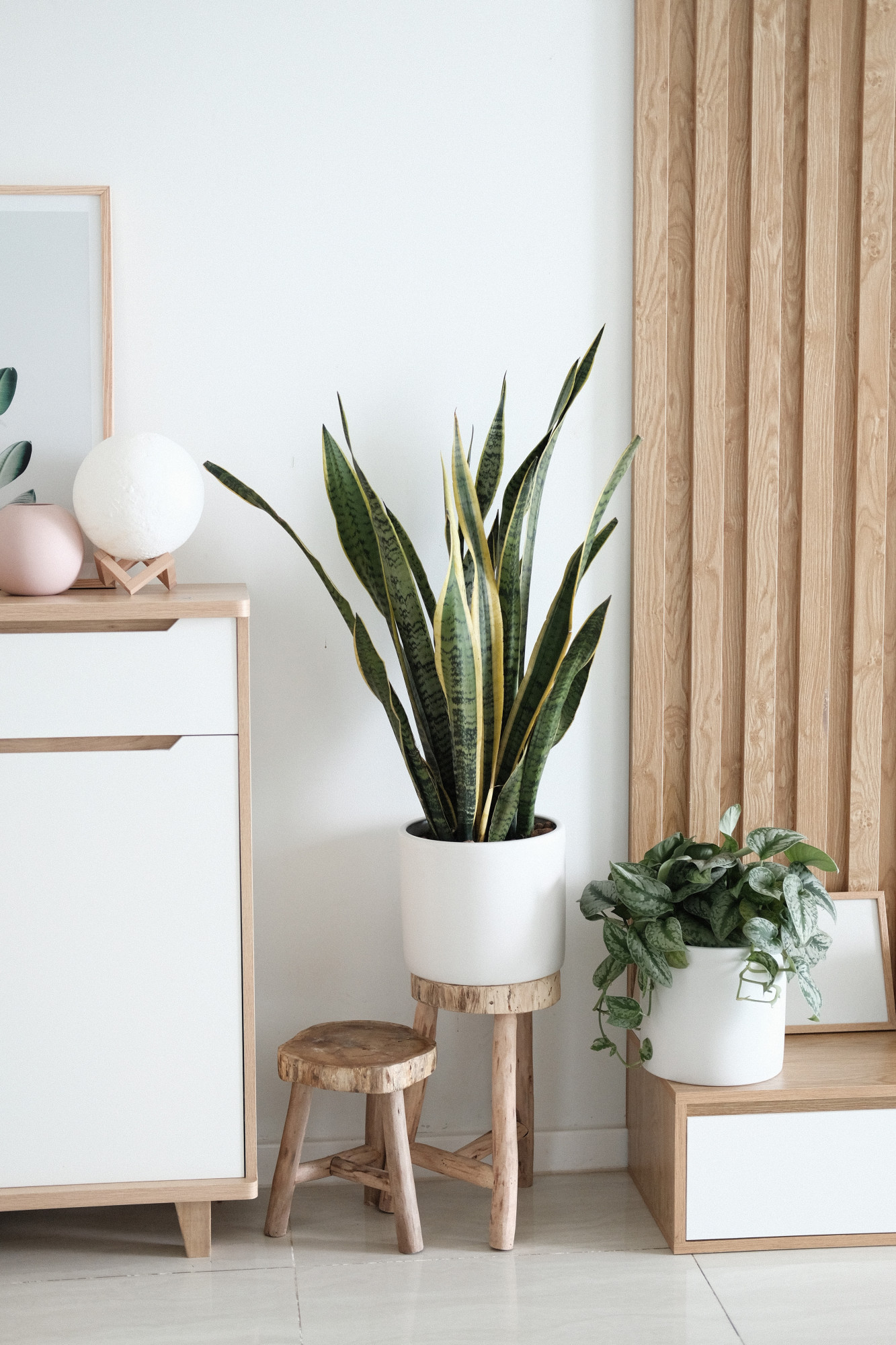 Plants
Plants are a beautiful way to spruce up your home! Indoor plants work with any room because they bring life to you. Having nature around is a mood booster and makes you feel in control. When you nurture your plants, they return the favor by providing comfort. This supportive atmosphere will create a healthy and stress-free living environment. Not only do plants make you feel a sense of purpose, but they have a rich and pleasant aesthetic beauty. Various plants have their own unique form and color, adding liveliness, creativity, and warmth into your space. It's almost comparable to the feeling of a warm cup of cocoa on a cold day. If you're feeling blue, they'll bring the sunshine!
A Cozy Ambiance
Blankets, pillows, rugs, baskets, and furniture provide comfort, while adding texture to a lackluster space! They make wonderful decorative elements in a home by providing functionality and a sense of warmth. Having a balance of comfort items is the perfect solution for restless days. Decorative cotton baskets on open shelves to pieces of furniture that fit with your personal aesthetic will make your home feel cohesive and lived-in. Not to mention, a matching set of blankets and pillows on the couch can make the most beautiful set-up for a comfortable at-home movie night! Enhance your cozy ambiance by investing in your favorite functional and plush products.
Showerhead
Is your outdated showerhead shooting bursts of cold and hot water on you every 15 seconds? If the answer is yes, I guarantee a replacement will benefit your physical comfort. A new showerhead is worth investing in because it can reduce your water bill, provide relief, and simply elevate the aesthetic of your bathroom. Newer showerheads have multiple spray features that increase the water pressure when it's time to relax, while conserving water. How luxurious and cost-effective is that? This small change to your bathroom not only provides a stylistic difference to your home, but will function for your budget and physical needs. It's an easy way to begin upgrading spa days into a more desirable pastime.
Faucet Facelift
While you're swapping out that showerhead for a more luxurious, relaxing experience, update your faucets, too! At just $100 a piece, you can score a high-quality, easy-to-install new faucet that will transform the look and feel of a simple powder room or your primary suite.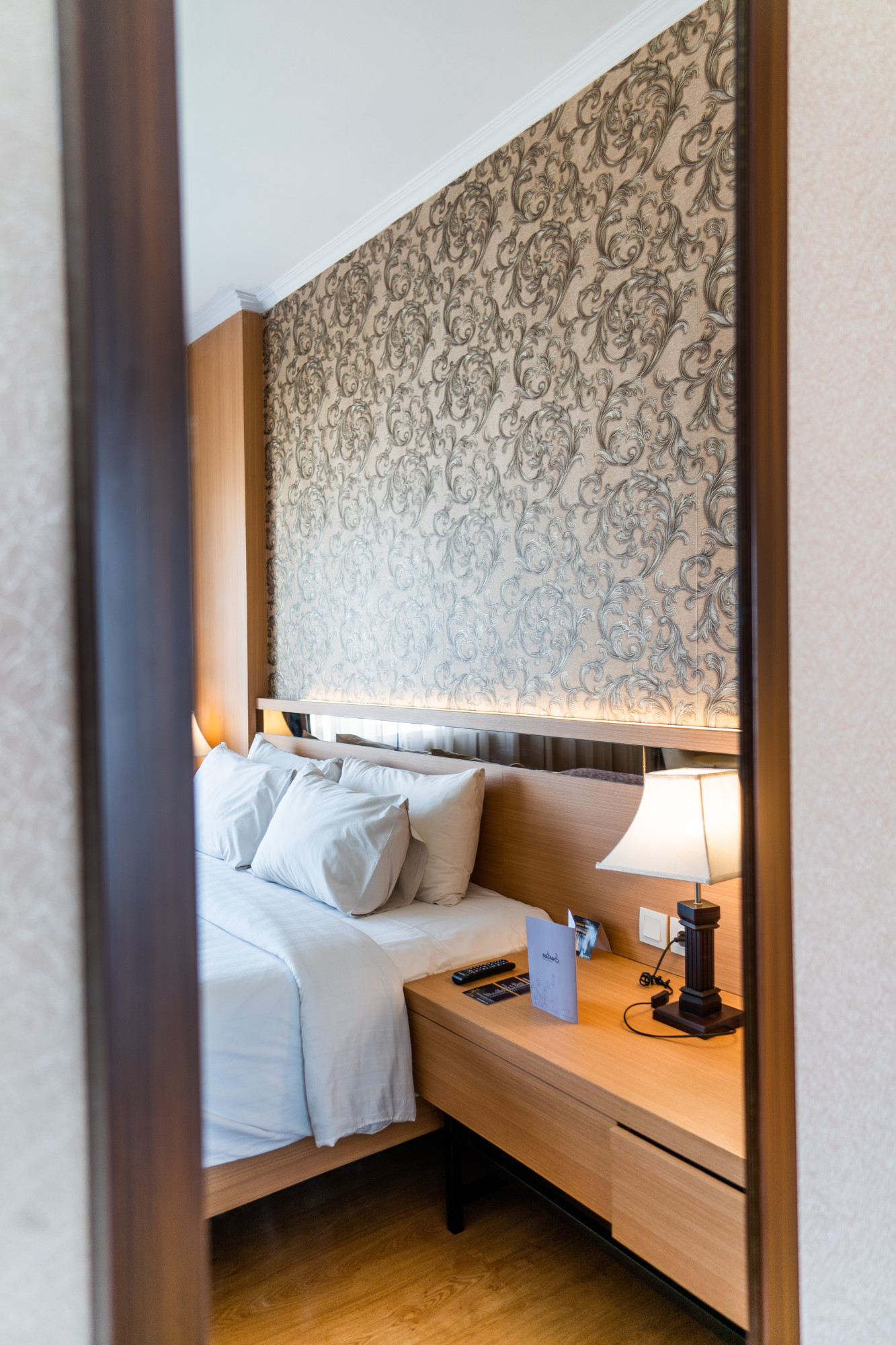 Peel-and-Stick Wallpaper
Peel-and-stick wallpaper is the perfect way to bring bare walls to life! It's an inexpensive solution to stylizing any room. The temporary nature of this easily removable wallpaper makes it a hot item on the market. It's perfect for those who love experimenting with various styles! Peel-and-stick wallpaper is also water-resistant, making it great for designing bathrooms. This multifunctional product can make for a quick and easy installation process for your next dream design!
Hello, Hardware
Updating hardware in your kitchen, bathrooms, a technology nook, or a dresser can totally refresh a space – and it doesn't have to cost an arm and a leg. We found these
awesome cabinet pulls
online that we just can't get enough of – and they come in plenty of colors and sizes for every project on your list.
The Little Things
Updating a home can be more practical than we realize. It's the little things that can make the biggest differences to our perspective and daily comfort. Your personal space should feel safe and work for you! When we make an effort to care for our home, daily-life becomes less stressful and more beautiful. I hope you enjoyed this read on inexpensive home updates and may the freshness of 2023 bring jaw-dropping style and glamor to your doorstep!
Speaking of, we would love to see your home refresh in action! Send us photos of your refreshed space after reading this article. Zip them our way by replying to this article, or sending us a DM on
Facebook
or
Instagram
. We can't wait to hear from you!
Schedule for Free Today
Schedule your totally free, no obligation 15-minute consultation to learn more!
Wishing you and your family a beautiful, relaxing, and fun-filled Easter!
Megan Nelson, Co-Owner + Founder
Nest with the Nelsons
nestwiththenelsons.com
nestwiththenelsons@gmail.com
Love your home again with our must-have resources ...
4. Are you a business owner looking to reach new customers?
Check out our Brand Partners page
to learn about our brand partner opportunity and secure an exclusive spot with us.