Oct 11, 2022 03:09 AM Central
Megan Nelson
brand partners, CS Electric, healthy interior design, home professionals, lighting, lighting matters, nest with the nelsons, omaha ne, strike a mood, Zeal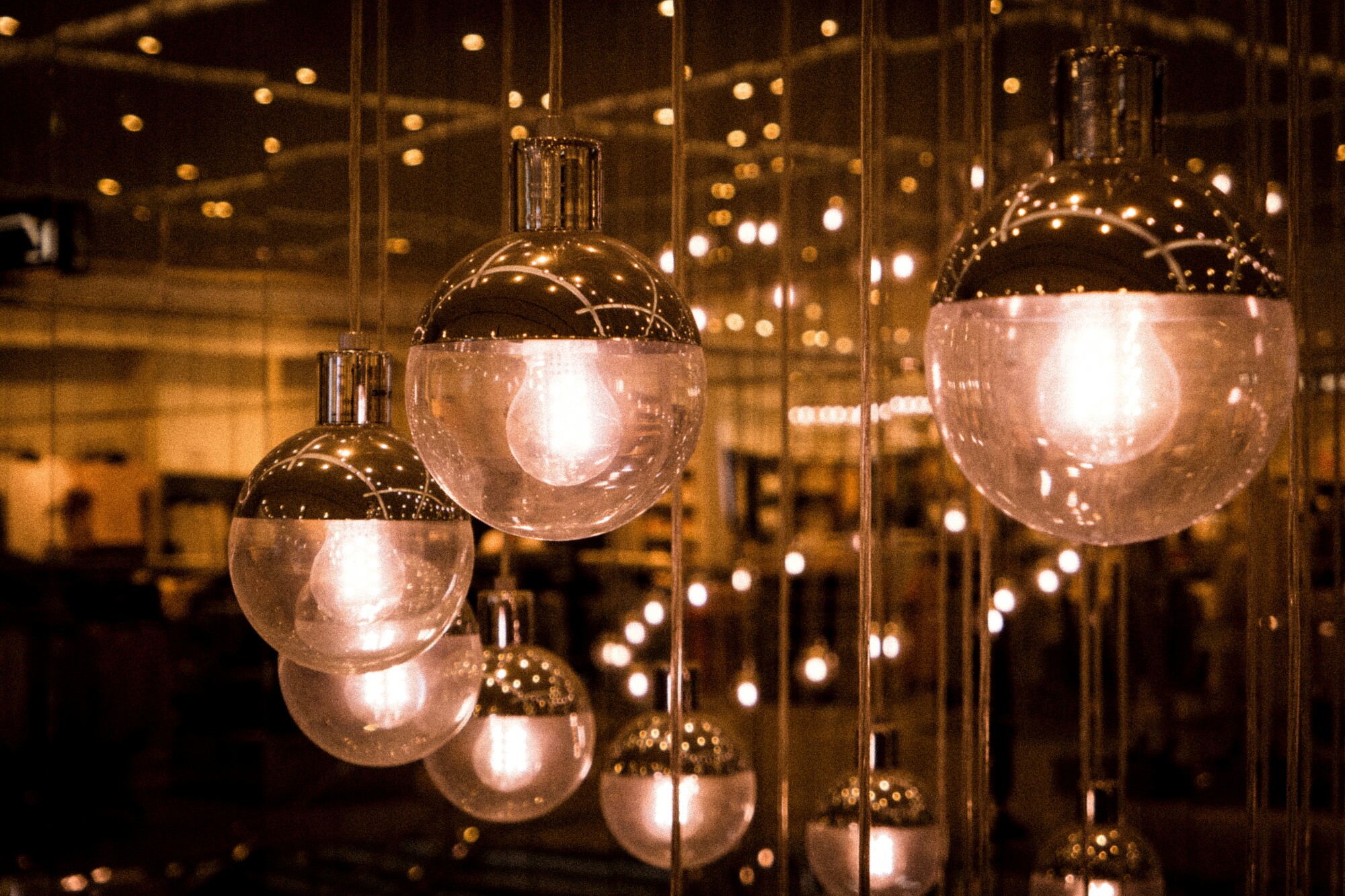 Let's Talk Lighting
By: Megan Nelson, Co-Owner + Founder of Nest with the Nelsons
Lighting can make or break your home project. Whether you're hoping to strike a moody, eclectic vibe, or prefer something much more bright and airy in your home design, lighting is key to achieving the look.
And we're not just talking about natural lighting. Of course, having beautiful wall-to-wall windows is amazing, that's not the reality for many of us in homes that we have not designed ourselves.
So, we depend on designers and electricians to bring light into spaces to express ourselves and our personal styles fully. Not to mention, the right lighting can really transform a space. But, it's best for you to know that not all light is created equally.
Not All Lighting is Created Equally
You may be aware that there are many forms of lights. Overhead lighting such as canned lights, dome lights, and lights on fans. There's also lighting that can be incorporated into your home with reading lights, floor lamps, and table lights. A very popular trend that is here to stay is sconce lighting or lighting installed in the walls on either side of a bed in a primary suite. All great lighting options, and the good news for you is there's a place for all of them throughout your home.
Oftentimes, it seems like there is not enough light in our homes. Sure, there might be a floor lamp in the corner, and another lamp on the table across the room, but our spaces (and our eyes!) deserve more lighting. Now, I am by no means talking about brightening up the space just for the sake of making it brighter. AKA - fluorescent lighting is NOT welcome here. No, we want to enhance the beauty and the design of your home, and lighting can certainly do that.
Throughout our design process with Nest with the Nelsons, we share solutions to make your space work harder for you from the flooring, to the walls, and you guessed it – even the lighting. That may come to play as a simple solution to add in another track of canned lights, some additional table lighting, and some dimmable lights overhead. But it also may mean adding in light fixtures where none existed previously. It may also mean that we bring drama and a statement piece to top off your design with a stunning chandelier or an oversized basket-woven pendant. Thinking through these details is just what we do to elevate the homes we're designing, but that also means we need to call on other home professionals we know and trust..
Not All Electricians are Created Equally Either
Chris is a Certified Electrical contractor with over 25 years of experience. He founded CS Electric in 2008, focusing on residential remodels. Chris and his team help people with their indoor and outdoor electrical needs. They help during remodel projects for full electrical needs, as well as for those one-off jobs, all while ensuring that all work is done to code – providing you the safest environment possible for your home. CS Electric even provides outdoor landscape lighting and holiday lighting – perfect for this time of year! Chris shared with us that "CS Electric prides ourselves on being dependable – if we make an appointment to be onsite, we will be there! Customer satisfaction is core to everything we do as a company."
Chris knows some pretty awesome people – including his wife, Kelly, owner of Zeal, another trusty home source. Chris and Kelly are proud parents of daughter Kaylie (19), a sophomore at Dakota Wesleyan, and daughter Lola (6), a Kindergartener.
When you're ready to add another trusted home professional to your list of contacts, look no further than Chris of CS Electric. You can connect with him by phone (402-699-3414), email (chris@cselectriccompany.com), or online. And of course, he along with Nest with the Nelsons, offer free estimates to discuss your upcoming home projects.
We can't wait to help you love your home again!
Let's work together to refresh your home!

Ready to get your design project booked? Let us know by completing this design questionnaire to get to work on your space!
Complete the design survey
-------------------------------------------

Love your home again with these 5 must-have resources ...
4. Are you a business owner looking to reach new customers? Connect with us today to learn about our brand partner opportunity and secure an exclusive spot with us.
Simply reply to this email for details
.