Mar 14, 2022 10:10 AM Central
Megan Nelson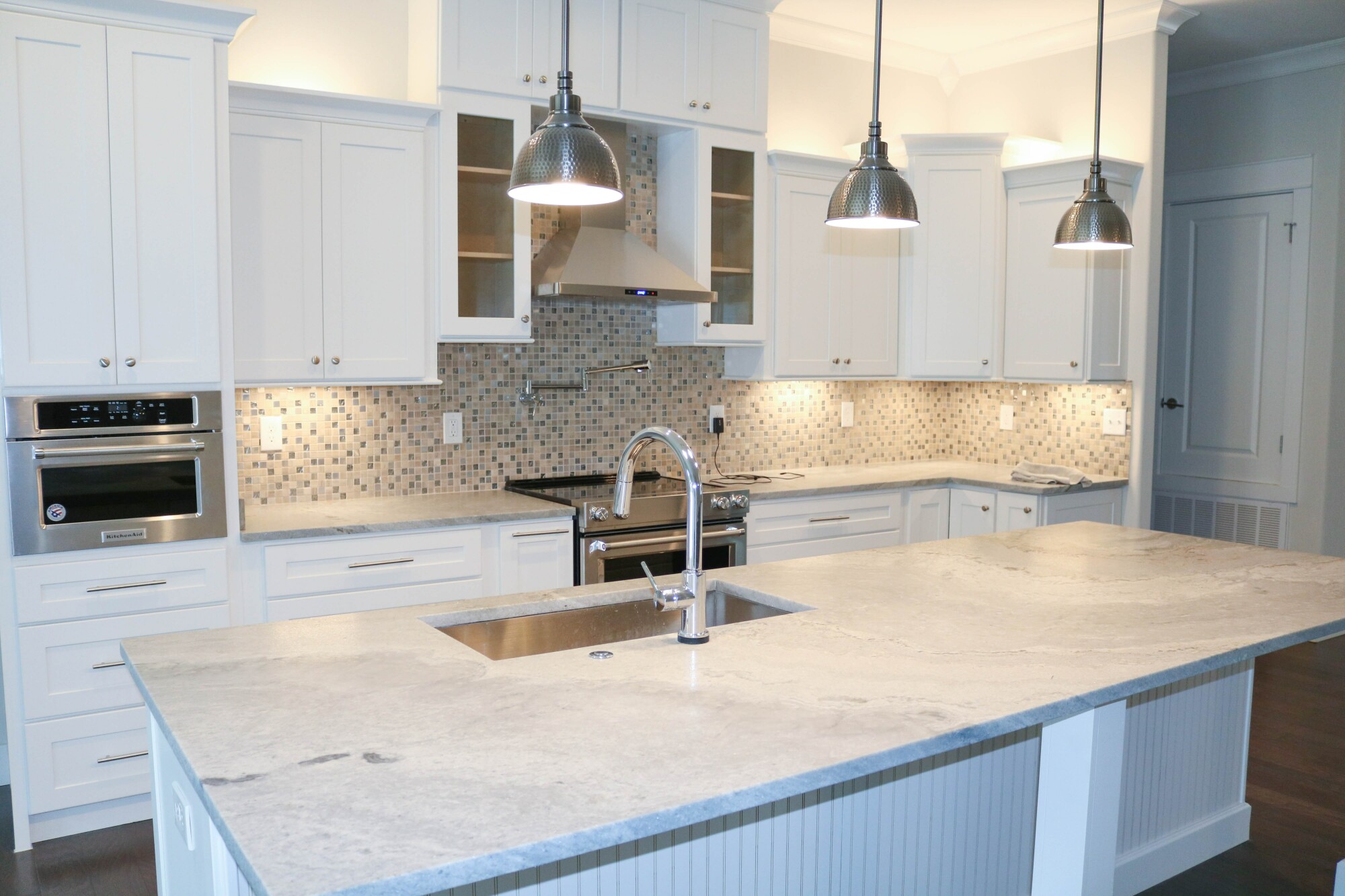 How to Keep your Kitchen Squeaky Clean, Once + For All

By: Megan Healy, Strategic Communications and Brand Management Intern, Nest with the Nelsons
Out of all the rooms in the house, there's nothing quite like waking up to a clean kitchen. It's a motivating sight and holds the key to all our hearts: the coffee machine. While that's a dreamy scene to picture in our minds, the reality is that the kitchen has quite the upkeep. As it should! Memories in the kitchen with your family are like no other, which is why it deserves so much love. Sometimes, though, cleaning the kitchen sounds like a prison sentence, so we want to share some tips that can cure this procrastination, and allow you to get a kickstart on your spring cleaning!
Organization, But Where to Start?
So, you want to get organized, but don't know how? Get in line! We're kidding, and we totally understand that becoming organized is no easy feat. Even just the idea of organizing can sometimes be enough to throw the whole project away. This is because you're starting to think about all the things you want to clean and organize, now it's your brain that's cluttered, and then boom, everything is stressful. The first thing you can take care of is how you're handling the task in your mind. Writing down what you want accomplished is a great approach, but you know yourself the best: find what methodology works for you and get after it! Whether that's writing out a goal list, drawing out how you want to organize it, or for the extra crafty, scrapbooks are a great way for a room to come together. Organizing your mind is the very first step.
From there, the project is easier to tackle. Visualize a completed project and feel yourself getting excited! Use this for motivation when you're feeling extra overwhelmed. Visualizing the room at its completion is also a great way to organize the project. You know where you want everything to be, you know what you want to throw out, all you need to do is start. Keep track of your goals by keeping those lists and visualizations handy, as this will help you keep your tired mind on track, and this will also help you stay accountable. This doesn't have to be done quickly, either. Remember to go off your own timeline as time is a factor that often creates the most stress. It's our goal to have that room done by the end of the week, but realistically your life doesn't have time for that, and now you're even more stressed. Making a goal list is only useful if you stick to it!
Bad Habits You Didn't Know You Had
It's OK, we have them, too! Acknowledging you have some bad habits already puts you on track to getting rid of them once and for all. We're in and out of the kitchen all day, so we never really get a second to take a good look around. And if we do, we don't have time to recognize the dark corners we want to clean. Between the cooking, the dish washing and again, coffee making, time seems to slip away in this room.
So, let's take a closer look: have you switched out your sponges and brushes recently? What about your dish rags, how are they looking? If you have any rugs in the kitchen, I guarantee they could use some love, and fast. Take note of how often you're cleaning your appliances, too. They look clean, sure, but bacteria have a funny way of disguising dirty things as spotless. Set aside some time solely for cleaning your microwave, fridge, toaster, etc. This is its own project!
Next, we want to urge communication with others in the house; this is not a one-man job, nor should it ever be! We won't tell you how to run your house, but we will say the best way to keep a room clean is to have everyone who uses it to be on the same page. We love the idea of calendars on fridges to keep track of who is cleaning the kitchen. This pushes the idea that the kitchen, while a fun place to be, is an important room to keep clean!
How About Some More Good Habits?
You already know what we're going to say: storage is key! Before purchasing the first thing you see on Amazon, take a good look at your space. If you have one, look at your pantry: are the snacks in one big pile? Are there any empty cereal boxes that have a date with the trash? Even more, does it need a good dusting? We'll answer that for you, it does. If you don't have a pantry, these questions can apply to any part of the kitchen.
How you store your cleaning products is also an indicator of any bad habits. No one is going to mop the floor if the mop is vacationing in a dark, dust bunny-filled closet. Also, if your cleaning supplies are stored nicely and look like they came out of a magazine, you will be that much more willing to pick them up and put them to work!
Remember, this is more than a chore: You and your family deserve a clean kitchen! For us, a clean kitchen sets the mood and leads the way for the rest of the home. You know the saying, happy kitchen, happy life!
We can't wait to hear from you!

XOXO Always,
Megan Nelson, Co-Owner + Founder
Nest with the Nelsons
nestwiththenelsons.com
nestwiththenelsons@gmail.com


-------------------------------------------


Looking for a little extra help? Check out these must-see resources...