Feb 7, 2023 01:42 AM Central
Megan Nelson
amazon home, clean it up, declutter, healthy interior design, home refresh, love your home, love your home again, nest with the nelsons, new on the blog, new products, our favorites, tidy up, virtual design, virtual sessions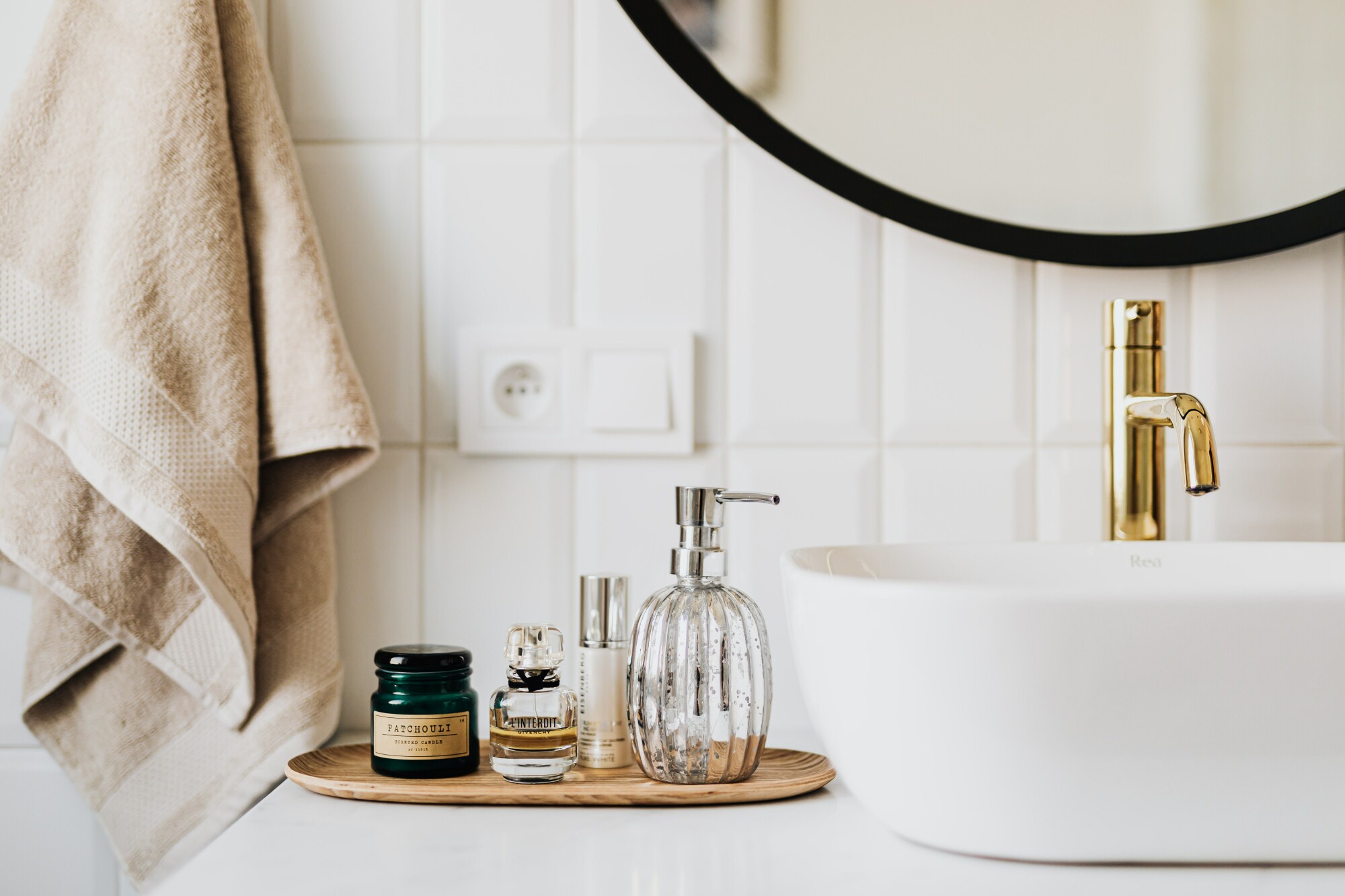 By: Alicia Hall, Strategic Communications Intern, Nest with the Nelsons
Tidying up a home can be an arduous task, especially when you wait until the last minute–phew! When you don't know where to start, cleaning will feel like an inconvenience. Avoiding household upkeep can be frustrating when you're overwhelmed with how you'll manage everything. This is a normal situation, especially when you're dealing with other daily stressors.
BUT, if you're looking for some decluttering hacks and want to stop dreading clean-up days, this is the article for you! There are ways to make cleaning feel simpler with some organizational methods to help you through the mess. This article will help you think of various ways to approach how you'll declutter your space when you need order in times of stress. These decluttering hacks will not only help you through your tidying-up process, but will make you love your space even more – WIN, WIN!
Before sorting and tidying up your home, it's best to discard items you don't plan on using often or items you haven't used in months! If you're feeling overwhelmed with everything you have, getting rid of items that simply take up space can ensure you're sticking with your essentials. When you have less to sort through, organizing becomes easier. This is a great first step to decluttering your home especially for those who forget about all the things they own. Sticking to what your needs are will save space for those essential items. Who doesn't love it when a home is organized in a way that makes everything within reach? It gets stressful when you're constantly having to figure out where everything is! Misplacing items will only inconvenience you when you're in a time crunch. Discarding items will allow you to make an informed decision for your next shopping spree.
A tip to keep in mind when decluttering is quality over quantity. You can save space in your home when you have less of the same thing, but more functional items that'll last for the long-term. You may ask yourself: How many items in my home are for my personal use? Do I have the same kind of items that I only really need one of? What purpose do I want my living space to serve? These thoughts are great to keep in mind when you're throwing out unnecessary items! Tossing out everything you don't love will help keep your essentials prioritized. This way, your house will feel cleaner and you won't need to worry about anything other than the things that work for your daily routine.
After discarding the most obvious items that simply take up space, you can tackle things that need more thought before tossing out or donating. A tip when starting your sorting process is to begin with the easiest items. Don't start with items that hold the most sentimental value like old photo albums or love letters! You can deal with more important matters later. This will speed up your decluttering process. When you begin to see these fast results, it'll only motivate you to continue decluttering. You can start sorting through clothes, miscellaneous items in your room and workspace, books, kitchen utensils, then paperwork. Lastly, your sentimental items can be reviewed. Categorizing what you'll sort through will help make your tidying process go smoothly. This will also ensure that you remember what you already have or haven't cleaned up.
After you're left with your essentials, you can start organizing and tidying up your space! But, we couldn't leave you hanging. Here are some of our favorite organizing products of how we make it all happen.
Some of Our Favorite Organizing Products
Once you have your items sorted, shelves and organizers work wonders for a tidy space! Listed below are some items that might do the trick for your organizing needs.
Tasteful shelving for your living room can make your space aesthetically pleasing and easily accessible! A functional home bookcase can be used to store books, records, photo albums, and other displayed decorations in your home. This

fun and functional geometric bookcase

may be just what you need for organizing your living room. These shelves can function in doubles if you're looking for a larger storage unit as well!
A utility cart can organize your kitchen, living room, and/or bathroom essentials! You can use

these carts

to organize houseware items and your perfume or alcohol collection. The separate baskets can even be used to distinguish bathroom essentials between you and your housemates!
This movable storage organizer is great when you need multifunctional storage that can easily fit into smaller spaces. The extremely versatile carts even come in fun colors, depending on your style, and the room you're organizing. They are also available in

green

,

gray

, and a

delightfully playful pink

.
If you're lacking cabinets in the bathroom, a storage rack works wonders. A multi-purpose storage shelf like

this little number

can organize all your cleaning supplies under the sink, making cleaning days so much easier!
These spacekeeper organizers have a sliding storage rack that can keep all your supplies within reach! This is a perfect tool when you have limited space. The bottom-slide drawer is designed for convenience, so you won't have to reach under the rack for your supplies. This maximizes storage space and keeps all your bathroom necessities neat and orderly!
Flexible bin organizers are useful when you need additional space in your closet or need storage baskets for your shelves. In your closet, these bins can store clothes, blankets, room essentials, and more! If you're using them to fit in your shelves, make sure all your measurements align. These work great for the whole family, and are sturdy to boot.

This three pack

is just what you need to get started. They also come in

beige

and

gray

, depending on the space you're outfitting.
Daily cleaning will keep your household fresh. This can even be done after any decluttering session as the cherry on top. Don't forget to sweep, vacuum, mop, clean your toilet, wipe mirrors and glasses, and disinfect your countertops. Doing these 5-minute jobs here and there throughout the day will keep a much simpler workload. Lastly, don't forget to routinely wash your cleaning supplies.
With these tidying tips, I hope decluttering days become more convenient and less of a drag! Daily upkeep will not only make you feel good in your space, but help you focus on your day ahead. Happy cleaning and good tidy feelings!
We would love to hear from you – hit reply and tell us what your favorite tip was from our list! Which of these organizing products are you adding to your shopping cart? We can't wait to hear from you!
We offer free 15-minute consultations!! Schedule yours today by completing this quick form below. We can't wait to hear from you!
Megan Nelson, Co-Owner + Founder
Nest with the Nelsons
nestwiththenelsons.com
nestwiththenelsons@gmail.com
---
Love your home again with our must-have resources ...
4. Are you a business owner looking to reach new customers?
Check out our Brand Partners page
to learn about our brand partner opportunity and secure an exclusive spot with us.