Jul 11, 2023 01:06 AM Central
Megan Nelson
best of omaha, book now, e-design, get the look, home refresh, interior designer, love your home, love your home again, luxury interior design, nebraska, nebraska designer, nest with the nelsons, new on the blog, nicole fertography, omaha ne, omaha nebraska, omahane, relax, sanctuary, stress-free home, unwind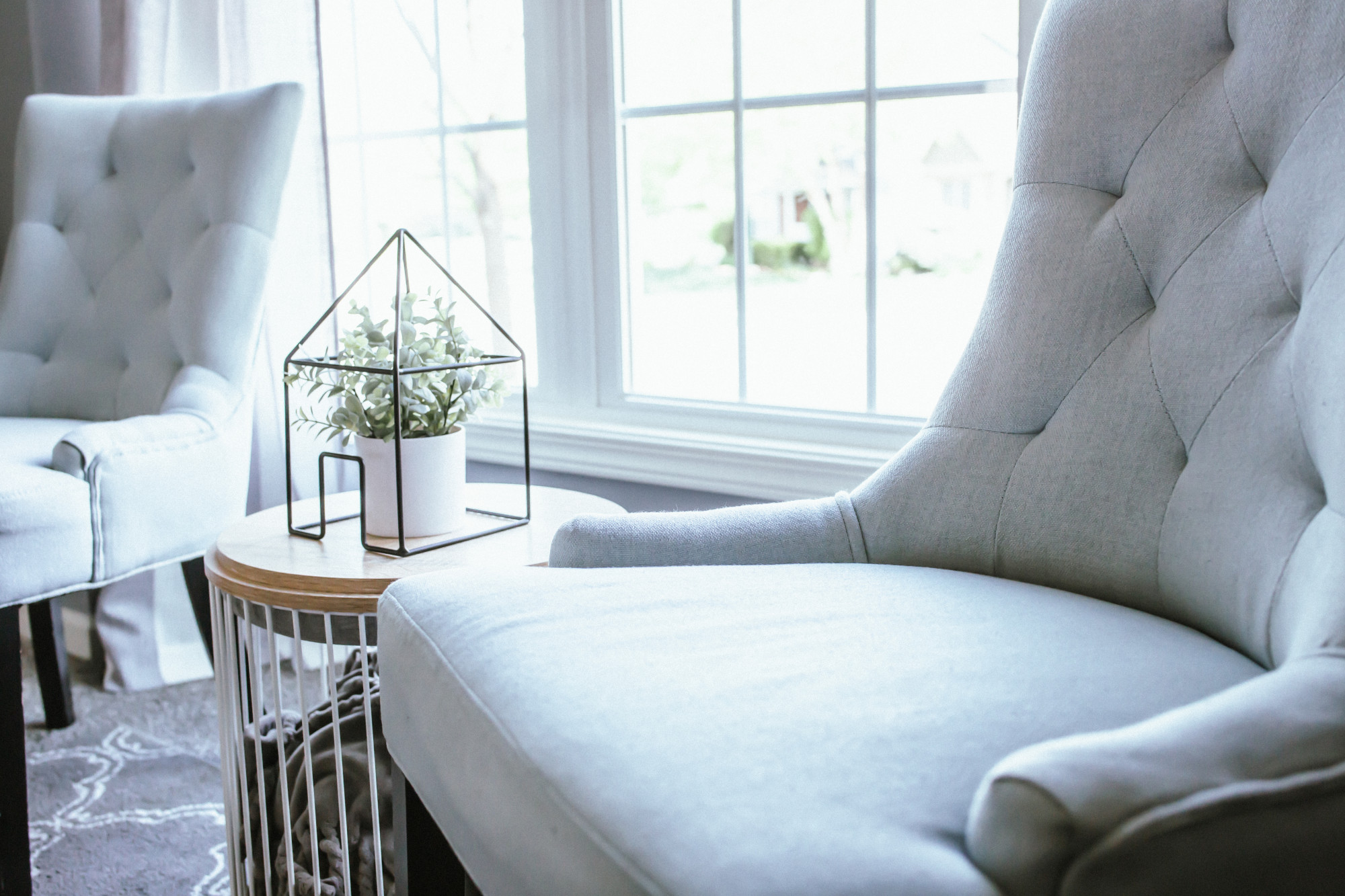 Photo by Nicole Ferguson of Nicole Fertography
Creating a Stress-Free Home in 4 Easy Steps
By: Alicia Hall, Strategic Communications Intern, Nest with the Nelsons
When you need life demands to be put on pause, a stress-free home can be your saving grace. Maintaining a balance of calm and productivity to your daily routine will give you the chance to rise to any occasion. It all starts with your environment! Your home should be as comfortable as a faux fur rug and a silk sheet with a thread count of over 1,000. So, what are you waiting for? Everyone deserves a space to decompress and simply live in! The perfect stress-free home will help you recharge for upcoming events and give you an escape when it's time to rest. With a little bit of self-care, you can achieve the comfort of dreams when asleep. Treat your home like a faraway getaway, so you know exactly what to look for the next time you book your dream destination!
1. A Safe Space
Imagine coming home and feeling that the only chore for the day is self-care. Wouldn't that be a nice shift in perspective? Well, believe it or not, prioritizing your space will give you grace to wellness. All you need is a functioning vacuum, some cleaner, and a little bit of effort! If you've ever heard of meal prepping, prepping a clean home for the rest of the week can be just as convenient. Clearing your space of clutter will not only bring you mental clarity, but will help you physically function in your space. Mess is stress, so prioritize items that will function for you on a daily basis! Decluttering your home will give you the mental headspace to get through the day, while feeling fresh and ready.
Create your personal relaxation zone to wind down! Having a designated space to be fully present with yourself is so important. When you think of making this nurturing atmosphere for your down time, be conscious of what makes you feel good. It may be the life of blooming Bugambilias on your neighbor's front porch, the soft colors of the gleaming sky, or the delight of a heartfelt novel. Take these elements and incorporate it into the design. And, come on -- if you're feeling uninspired,
you know we can help you
! This personalization may take the form of framed quotes, the colors of your walls, to the most beautiful flowers in your hall. A customized experience will awaken your senses and give you the opportunity to surround yourself with your greatest joys!
2. Calming Colors
Soft blues, greens, pinks, and whites work beautifully for the soul. These calming colors will emulate peaceful energy into any space! Soft greens may be reminiscent of trees blowing softly in the wind on a warm summer morning. While soft blues may remind you of the sunlight beaming from blueberry skies. Soft pastel pinks will encourage feelings of tranquility, while shades of white promote rest and harmony. These colors are especially tasteful for stress and anxiety. Use a soft color palette to ease the mind for a balanced lifestyle!
3. Houseplants
Houseplants will never fail to improve your state of mind. They not only are aesthetically appealing, but relieve stress, anxiety, and depression. Houseplants are equivalent to possessing a superpower by arming you with the vitality to proper wellness. They are the responsibility you abide to when you feed, water, and exhale the carbon dioxide they need for survival. Houseplants, in exchange, will nurture your personal wellness and environment with fresh oxygen and a stunning interior! Creativity can also arise by surrounding yourself with greenery and can ease stress levels needed for proper sleep. They are an asset to a healthier and happier way of living.
4. Aromatherapy
Picture this. An aroma as soothing as a crisp strawberry field with live jazz drifting at a distance. An aroma as sweet as the sugar plum fairy. An aroma as welcoming as your favorite houseplant beaming by a jar of home bakes. Therapeutic scents will guide you through a pleasant headspace. Benefit from an aroma of lavender, bergamot, frankincense, lemon, and sandalwood on your most difficult days! Candles, oil diffusers, and wax melters work wonders to fill your space with soothing scents. Aromatherapy in any room will promote stress release and a sense of relaxation, as they instill peace and clarity for the mind and body. If you have furry friends, check for pet friendly aromas to keep an inviting atmosphere.
Finding Balance
It all starts and ends with finding balance. A safe space that offsets daily life demands will help you stay fully present! Finding the most joyous elements within your interior will help you find calm in times of demand. I hope this article finds you well and may your interior grant you the resources to feel gentle bliss!
This is a Reality for You …
You know you can make this a reality in your own home, too. Take just 2 minutes to tell us about your home project. Schedule your totally free consultation to ensure we're a good fit, and we will take it from there to create the stress-free serene home of your dreams.
Wishing you a wonderful week ahead!
Megan Nelson, Co-Owner + Founder
Nest with the Nelsons
nestwiththenelsons.com
nestwiththenelsons@gmail.com
---
Love your home again with our must-have resources ...
4. Are you a business owner looking to reach new customers?
Check out our Brand Partners page
to learn about our brand partner opportunity and secure an exclusive spot with us.