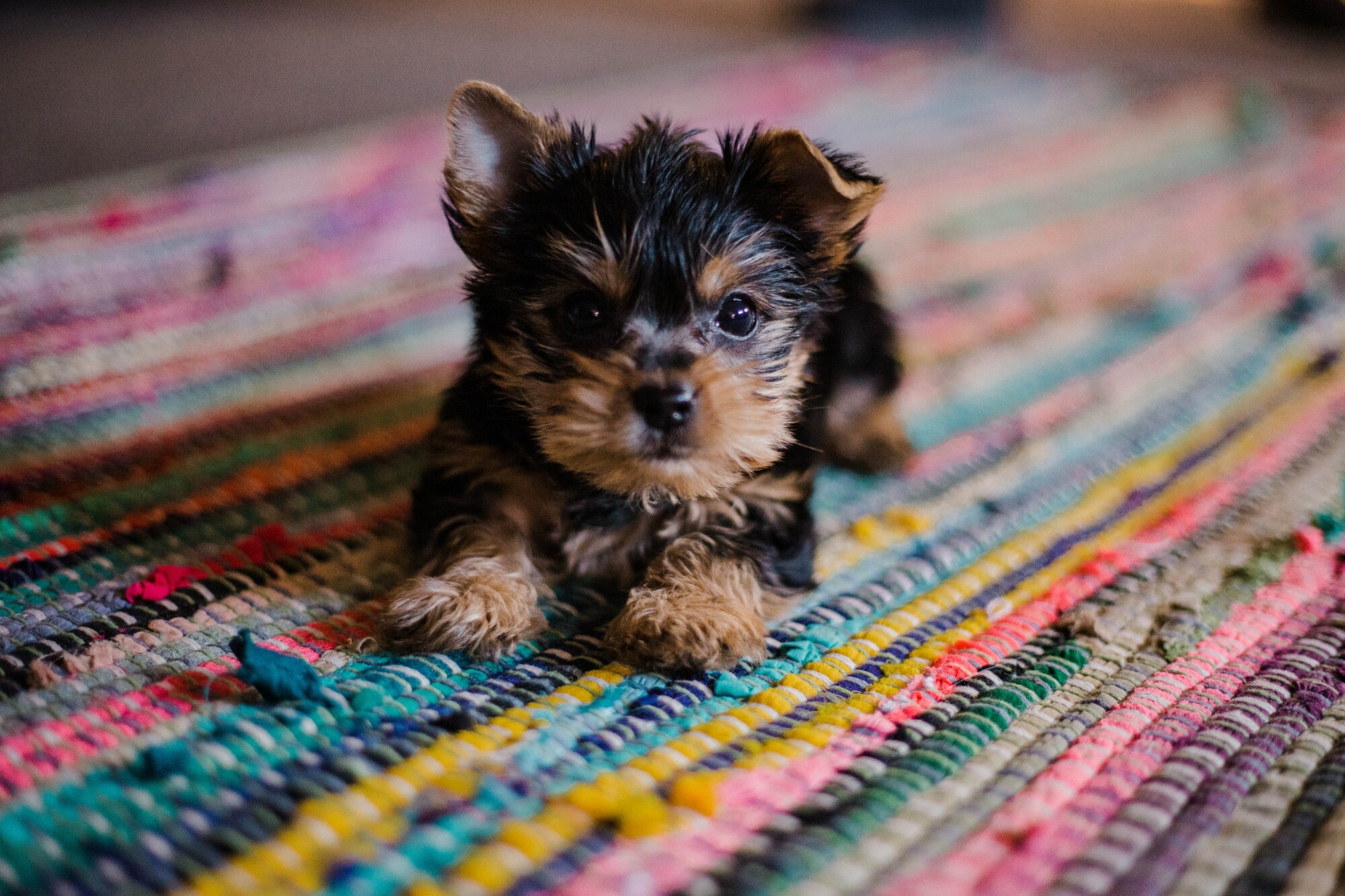 By: Megan Healy, Strategic Communications and Brand Management Intern, Nest with the Nelsons
The task of wanting to keep your house clean while living with pets seems to be the ultimate oxymoron. Unless you're a fish person, you know this feeling all too well. Dog hair on the hardwood floors, the cat wants to knock over just about everything, we get it. Fortunately, we live in the time of Amazon, which seems to fix all our problems in 1-3 business days. Below we have some tips and tricks to keep your pet filled home smelling like the opposite, along with our favorite pet-friendly products!
Speaking of Pets …
A good thing to remember is that this is their home, too! For many–pets are family–so it's only right to treat them as such. A good way to keep organized with a pet is to assign them their own little space. Put their bed here, and if you don't already have one, put a basket beside the bed for their toys, bones, collars, etc. Making their own space keeps you organized in the long run! When things get messy, you know you have a space to recollect yourself, and if you're struggling to clean the living room, at least you know where to put their stuff.
RIP to your Furniture
Not really, we'll get through this! There are ways to protect your dream couch that doesn't involve the lengthy process of training an animal. We'll start with this
fur remover
, which is perfect for a quick clean and small enough for any living room storage space! Of course, every piece of furniture is different, so be careful to read about what fabrics and textures this tool works best with. While you're researching what products work for you, go even further to see what isn't harmful for your pet. Most products are neutral as far as pet allergies and sensitivities, but it never hurts to triple check for your little fur ball!
Speaking of removing hair, we'll also point you to the
Gonzo Pet Hair Lifter
, which is a must for your clothing! It's gentle on your clothing and furniture, and when you're done with the fur, you can also use this as a duster on your vents, blinds, and everything in between!
Time for an Upgrade!
Cleaning is great because it gives you an excuse to go shopping, right? You've been meaning to get a new vacuum anyway, now you have a reason to! The vacuum market is a lot bigger than one might think, so we'll just give you a couple options. A fan favorite will have to be the
Dyson Ball Animal Vacuum
, which is the crème de la crème of vacuums. We like to add the Dyson because it's a reliable product, but if you're not looking to break the bank for your pet, we'll recommend the
Eureka Upright Vacuum
. This product does the job and will scare your pet off just as much as the Dyson!
Regularly Clean
Tell me something I don't know, right? Of course, it's true, but there's more to it than just remembering to clean. While they are certified family members, we have to remind ourselves that these are animals wandering around our house, and they are naturally very messy. It's easy to get frustrated with them, especially when they don't speak. Regularly cleaning can be therapeutic, and of course the benefits are obvious. This is especially important if you've found yourself wanting to change any bad habits around the house. We hope some of our recommendations work for you and allow you to enjoy your home just the way you've always envisioned it.
Do they really need another toy? Yes, probably. They also need a clean space to live just like you do. If you'd like any more tips about cleaning with pets,
The Spruce Pets
is a great source! They are experts on owning pets and cleaning up after them. These tips are applicable to any household, and before you know it, you'll be the cool house on the block who manages to have pets and maintain a squeaky-clean home!
And, when you're ready to be more intentional about your home, the functionality of it for every member of your household, and have it look super fine, you know who to reach. Nest with the Nelsons is here to help with all of your interior design and home functionality needs. We're just a virtual consultation away.
We can't wait to hear from you!

XOXO Always,
Megan Nelson, Co-Owner + Founder
Nest with the Nelsons
nestwiththenelsons.com
nestwiththenelsons@gmail.com


-------------------------------------------


Looking for a little extra help? Check out these must-see resources...