Jan 17, 2023 04:03 AM Central
Megan Nelson
healthy interior design, home design, home refresh, home style, love your home, love your home again, nebraska mom, nest with the nelsons, omaha mom, personal decor, virtual design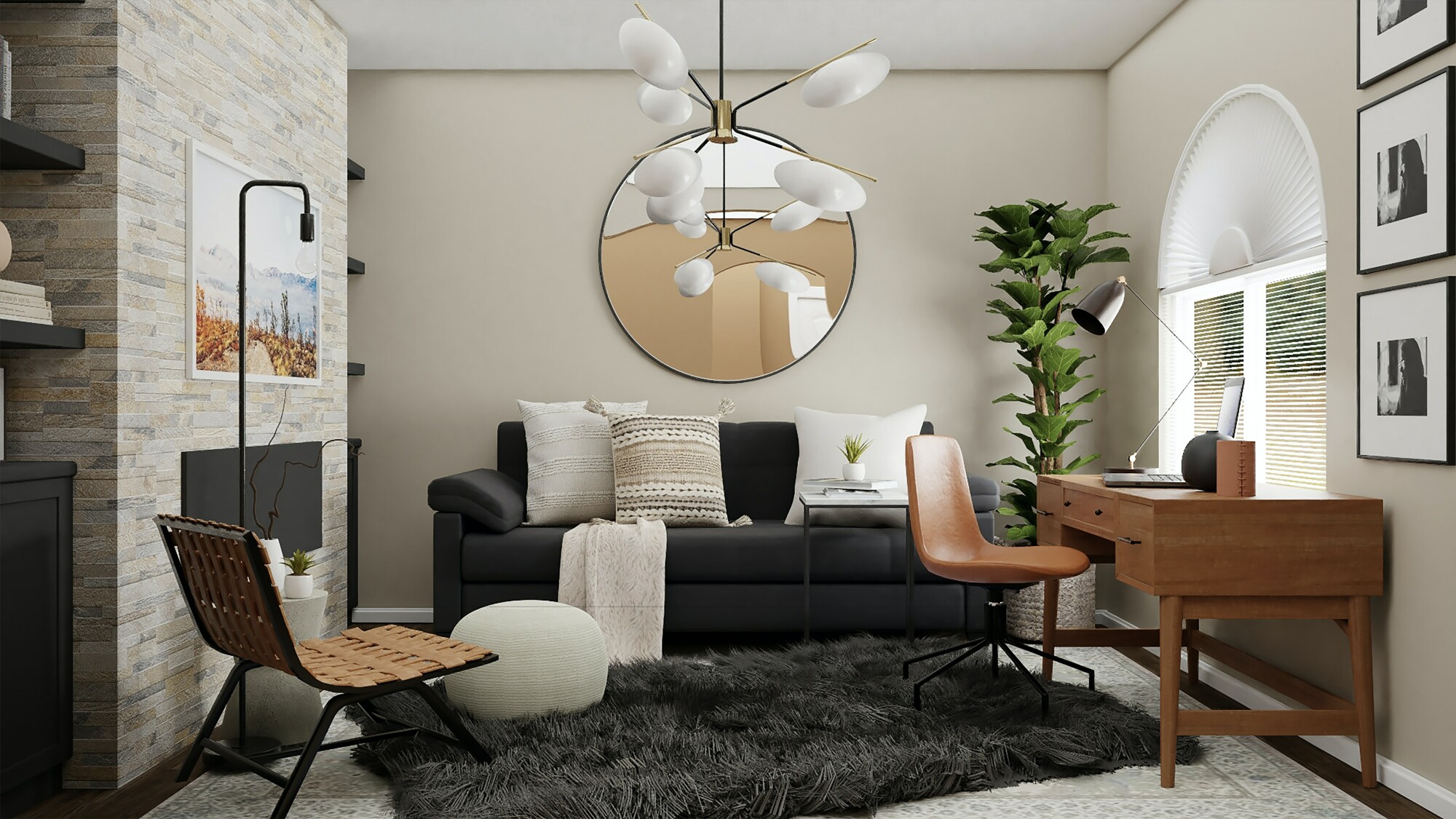 Pressure's On: What's Your Home Saying About You?
By: Alicia Hall, Strategic Communications Intern, Nest with the Nelsons
Moving into a new home is an exciting time full of new beginnings! One of the many joys that can come with your precious investment is by making it truly yours. Knowing exactly what you like and incorporating your vision through design is something that will provide comfort, joy, and love to you and your guests! What is more rewarding than seeing a vision you love come to life? Whether you're moving into a new home or you're simply trying to freshen up the look of your home in the New Year, it can be difficult to know exactly where to start!
There are SO many factors to consider before running through your budget, but having a goal and sticking to it can make a space feel more cohesive! Hanging art suitable to a theme of interest will turn bare walls into walls with character. An accent wall can give your room flair and pull together color schemes. This article is a guide that will provide insight and tips on how to personalize, innovate, and truly love your newly decorated home!
We hear from clients all the time – I know what I like and what I don't like, but I have no idea what my design style is. Not to fret – that's where we come to help!
Every vision starts with a feeling! What is it that makes your soul sing and your eyes glisten? Is it the feeling of warmth from your lights? The calm aura from lit candles by the bedside? A shelf with your favorite books full of endless entertainment? Or a specific color that keeps you present and motivated? Just as music evokes a feeling, so can your personal decor to make you feel most at home. Knowing exactly what you want from your living space is the first step before curating a design. An idea provides the foundation for a cohesive space that feels comfortable to live in. Before decorating you may ask, what is it that nurtures your well-being? Decorating can be comparable to a sense of style, the way you dress is telling of your identity. To make a home feel like home, it should hold your story. A story with depth, personality, and value. Designing a home should be treated and intended as a sacred space, a place that makes you feel safe and comfortable, a home that helps you wind down, relax, and be yourself!
Considering the size of your room is important when investing in furniture you love. Finding the correct room measurements are key to evaluating space needed to live comfortably. When a furniture piece unintentionally obstructs certain areas of your household, it will look awkward! It's possible that your new furnishings may obstruct the stairway or walkway if measured incorrectly or not measured at all!
Another factor to consider is how your furniture will fit through the door. When you can't get your new furniture through the door, it will be a hassle to return the sizable item, especially if you end up falling in love with it once it arrives. You may even end up making due with a furniture piece that isn't suitable to your personal comfort in the long-term. Measuring your windows is no exception either! Proper window measurements will help you find the correct size when shopping for blinds or shades. Getting measurements right the first time around will reduce stress and give you more time to get onto the next steps of the home decor process! And, if you're totally stumped on window treatments, we have professionals at the ready to help you pull the trigger on making your home feel truly your own.
How do you express yourself? What makes you feel good in your space? What makes you feel optimistic and happy? Are there ornate patterns or unique furniture styles that tickle your fancy? These are all questions to ask yourself in the process of design! If you are someone who loves a statement piece, don't be afraid to work with it! Just remember, it's important to find balance. If you have a bolder item in mind, let it stand out! If every piece you own is stealing the limelight, nothing is special. To find balance, surround your bolder piece with more simplistic or less ornate decor. This can give you and your guests a way to appreciate the intended statement that you are making. A tip is to take a step back and revisit your design when you're ready to see the outcome of your decor as a whole. Is there a focal point or are there distractions that take away from having one in each space? A general rule to pattern mixing is to consider using patterns of different scales. This is the key to striking just the right look and feel in your newfound home style.
Lastly, decorating your personal space around your routine will help bring ease to your daily life! A place for all your belongings will keep things organized and reduce stress. A small bowl for your keys or a table with drawers by the front door can be used to sort mail. A jewelry stand and makeup bag in the bedroom or bathroom can keep you moving through your daily routine quickly. Another life hack is to keep a clock and mirror near the front door so you can stay on task and feel good when you head out the door. Decorating with convenience will make your life so much easier!
With these tips, I hope you can feel most at home! Just remember, knowing what sparks joy and being intentional about your decor is key to achieving a personalized home that you'll absolutely love! And, of course, here at Nest with the Nelsons, we're here to help each step of the way. From designing a kitchen to rearranging furniture in your space, we're here to help.
P.S. Did you know we offer free 15-minute consultations to make sure our virtual services are a good fit? Schedule yours today by completing this quick form. We can't wait to hear from you!
Megan Nelson, Co-Owner + Founder
Nest with the Nelsons
nestwiththenelsons.com
nestwiththenelsons@gmail.com
---
Love your home again with our must-have resources ...
4. Are you a business owner looking to reach new customers?
Check out our Brand Partners page
to learn about our brand partner opportunity and secure an exclusive spot with us.