Jan 31, 2022 06:44 AM Central
Megan Nelson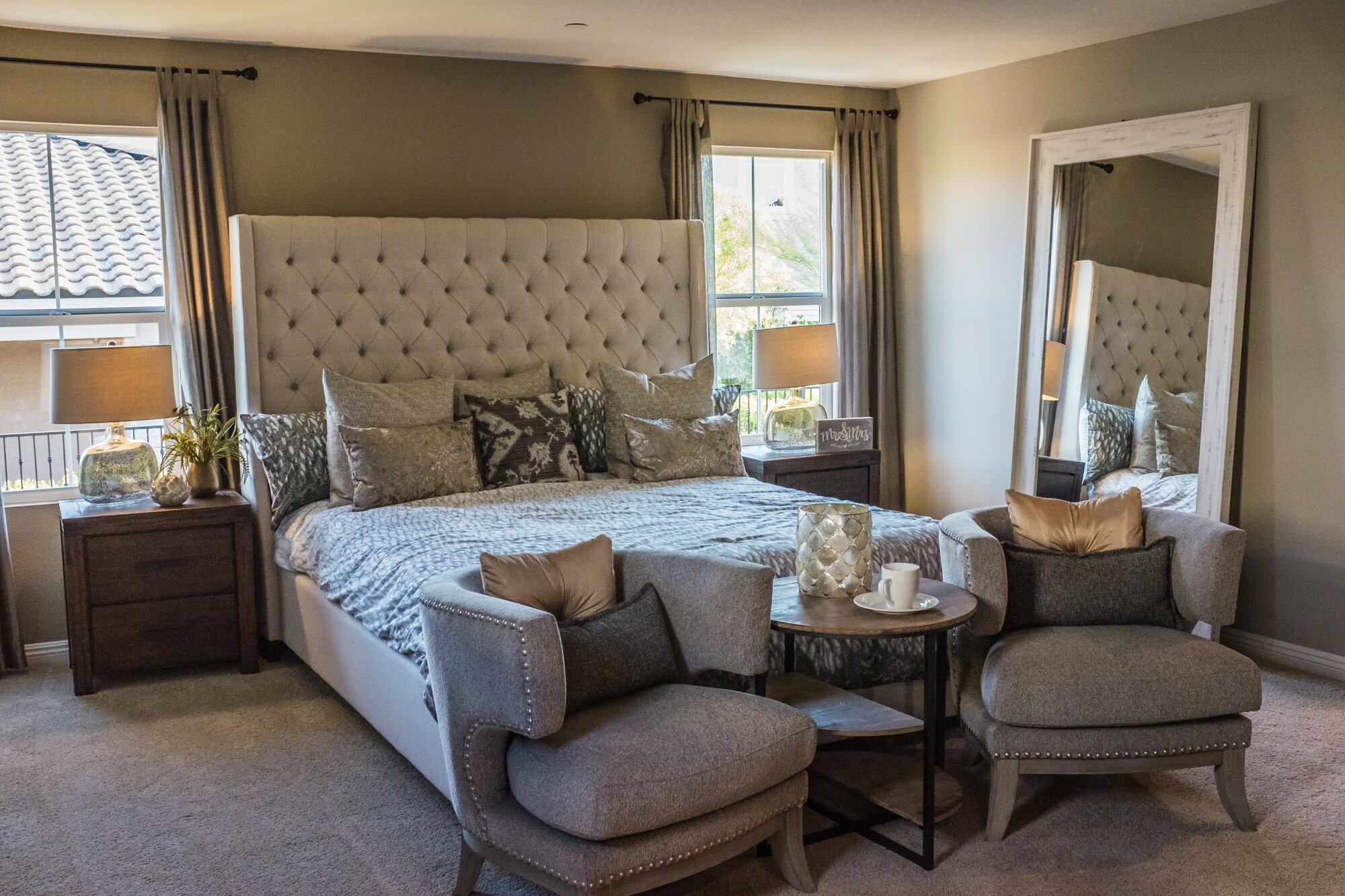 Inexpensive, Easy, + Impactful Home Upgrades to Consider this Year

By: Megan Nelson, Co-Owner + Founder, Nest with the Nelsons
Impressive home decor does not have to break the bank. In fact, we're on a mission at Nest with the Nelsons to prove that you can bring major wow factor to any room of your home with simple Amazon finds and fixes, and a little guidance from your resident interior designer.
Tip #1: Add in a great rug.
One of the easiest ways to really bring drama to any room is by adding a great, appropriately sized rug. Rugs are easy to find, can showcase any style, and come in all shapes, sizes, and can fit almost any budget. Not only that, but a well-styled rug can really bring a whole room together with little effort.
Tip #2: Update your pillows.
If you're looking to really scale up your look in your living room, swapping out the pillows (and adding a throw or two!) can make a world of difference -- all while working on a budget. Pillows are a great way to add in texture to a space, add a pop of color, and really change the look and feel of a living room without dropping a ton of cash.
Tip #3: Update your cabinet pulls.
There are AMAZING cabinet pull options on Amazon. Updating something so simple throughout your home can really impact the look and feel of a space. Not to mention, take a drab 1980's looking home into the 21st century--just by adding in a little touch of elegance and modern flare in the form of updating cabinet pulls.
Tip #4:
Check your lighting.
Is your home dimly lit? It might be time to add in a lamp or two to brighten things up. Lighting is also a great way to showcase your home in a new way, with a new perspective. Adding a light in the corner near a chair might just be your new favorite reading spot. Maybe your home is on the other spectrum -- does the inside of your home look like it's lit up like a football stadium? If that's the case, it's time to invest in some softer, warmer lighting throughout. This can make all the difference of how you feel in your home, and even impact your mood, too!
Tip #5: Dress your windows.
Are your windows dressed in curtains and linens, or at least some blinds? Or, are they feeling a bit bare? Dressing up your windows with an appropriately styled and sized curtain can make all the difference to bring drama and luxury to any room. Take your curtain rod nearly to the ceiling, and allow the curtains to just graze over the floor. Grab this measurement from floor to nearly ceiling height before you set out to find the perfect curtains, and you'll be well on your way to bringing a major wow factor to your home. We love adding in a bit of pattern if your room lacks texture for a real pop of design distinction.

XOXO Always,
Megan Nelson, Co-Owner + Founder
Nest with the Nelsons
nestwiththenelsons.com
nestwiththenelsons@gmail.com


-------------------------------------------


Looking for a little extra help? Check out these must-see resources...