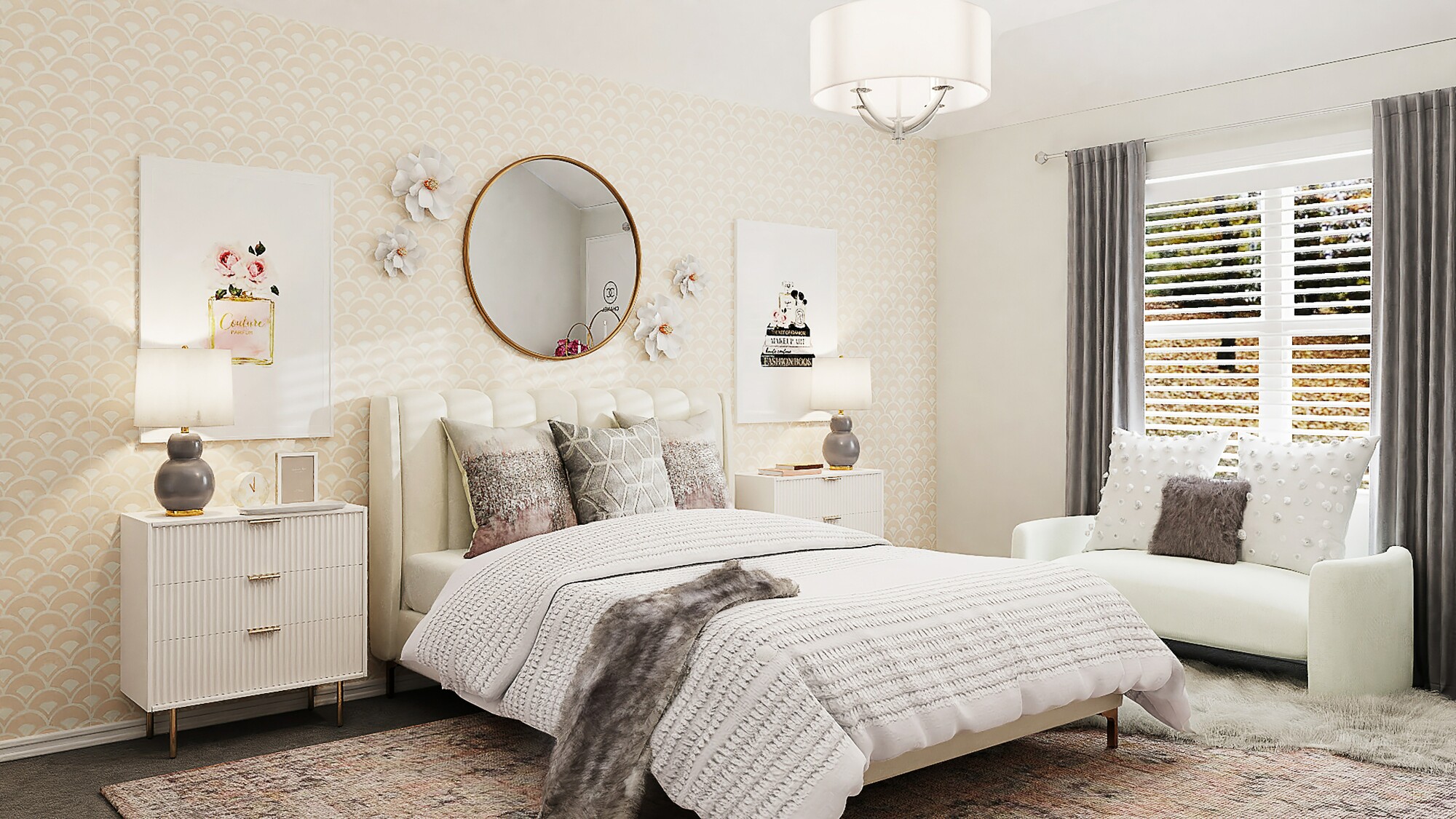 You Definitely Want to Read This
By: Megan Nelson, Co-Owner + Founder of Nest with the Nelsons | Photo credit: @spacejoy
Hello, sweet design-loving friends!
I know you're busy, so I'll make this quick. But first, I wanted to say THANK YOU! Thank you for your continued love and support of our small, but mighty business. We continue to grow each day, and make strides toward improving our processes – all while providing an unforgettable luxury design experience for our clients.
As we round out 2022, and prepare for an exciting new year ahead, I wanted to be sure to share some big changes coming to Nest with the Nelsons. Here's what you can expect in 2023:
New Design Software
Great Content on the Love your Home Again Blog
Price Increases
New Design Software Benefits YOU
In a nutshell, our business continues to grow, so we, too, continue to grow in our work. One of the most significant changes we have rolled out slowly in the last quarter of 2022, is our new design software. This software allows us to prepare more personalized, curated looks for our clients, all while providing easy to follow shopping links to make your design come together beautifully and effortlessly.
The Great Content Continues
We take tons of time and pride in crafting content for our Love your Home Again blog. We love providing you fresh new tips for your home, all while working within your budget. But, we love hearing your pain points as they relate to your home, too. Drop us a line, connect with us on social media, or simply reply to this email for your design dilemma to be addressed in an upcoming blog.
Price Increases Effective January 1, 2023
I'm not going to lie – I've been nervous, hesitant, and just plain dragging my feet on this one. I know how hard you work, and how you deserve to have your hard-earned money work harder for you. So, I share with you humbly that our prices in 2023 are increasing. Just as you work hard for your money, I assure you I do the same when you trust me with your home and your design project. Whether we're sourcing looks for a year-long project, or you need your home to feel refreshed for a big family gathering next week, I am working tirelessly for you, no matter the time of day or night.
Here's a quick look at our price increases that will be effective January 1, 2023: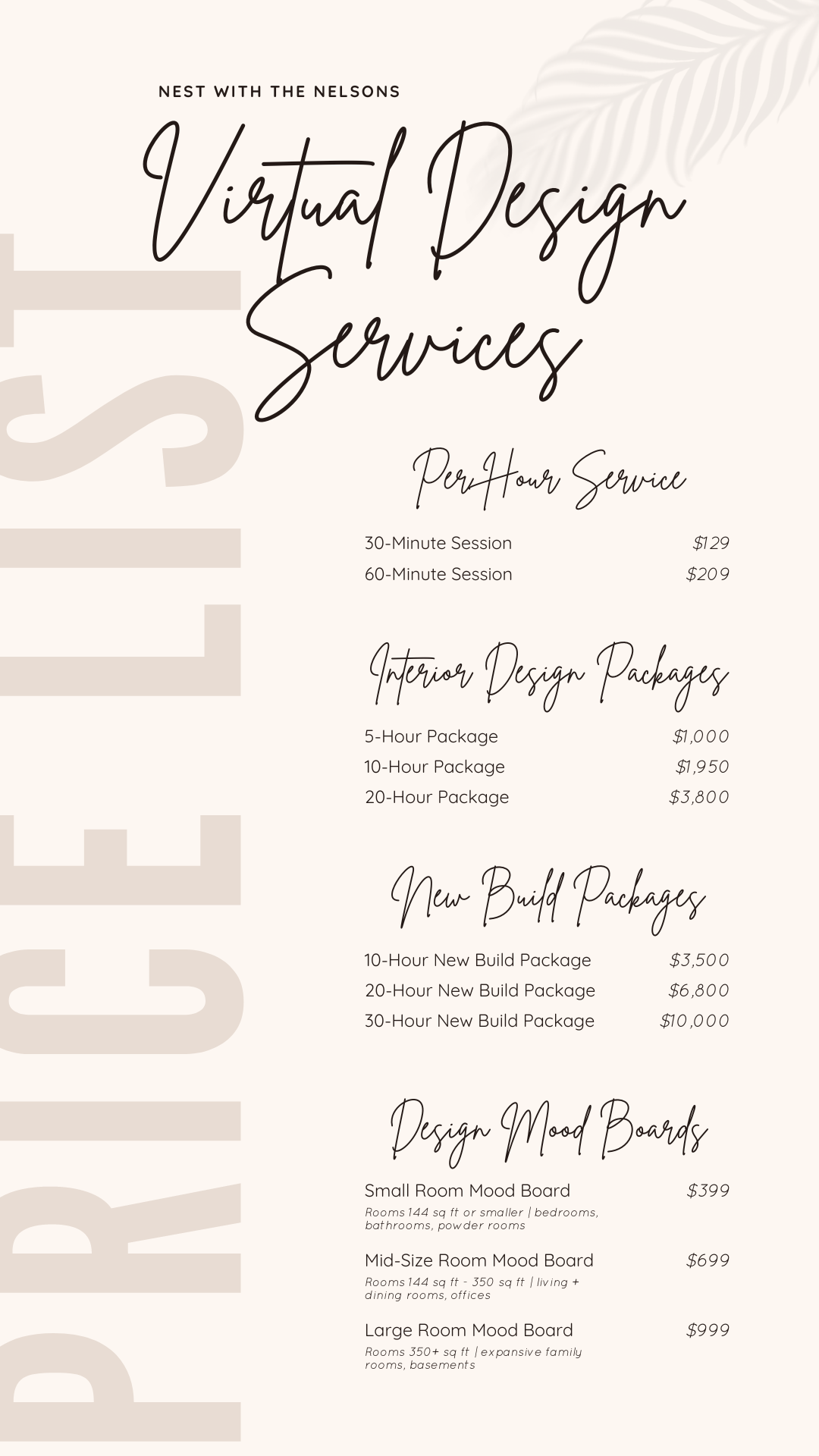 Looking to secure our current rates ($179/hour) before our prices increase? Good news for you! I'm inviting all of my insiders (that's YOU!) and my current clients to purchase interior design hours now and save them for 2023. Purchase your design hours now at our discounted rate, up until December 31, 2022.
Double good news? We have TWO openings yet this year to start design projects for our clients now! Get started now to secure your discounted rate.
If you still need to know more about our virtual approach to design, complete this form.
When you're ready to book one of our TWO remaining sessions of this year, complete this form to book your design experience with us!
Complete the design survey
Signing off with a full and grateful heart,
---

Love your home again with our must-have resources ...
4. Are you a business owner looking to reach new customers?
Check out our Brand Partners page
to learn about our brand partner opportunity and secure an exclusive spot with us.