Jun 28, 2022 10:46 AM Central
Megan Nelson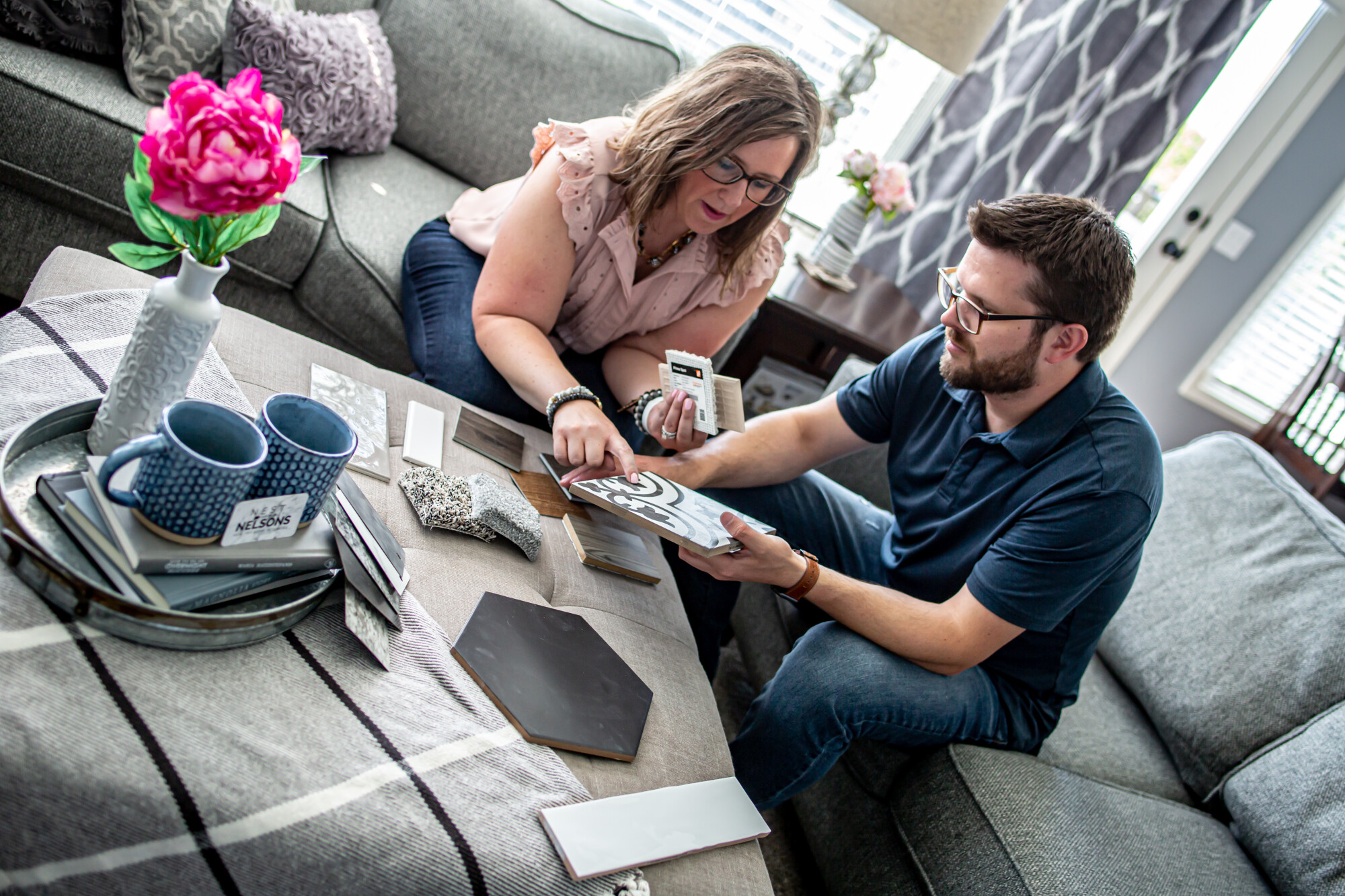 In Honor of the Most Productive Day of the Week ...

By: Megan Nelson, Co-Owner + Founder of Nest with the Nelsons
Tuesdays are considered the most productive day of the week, according to entrepreneur.com. And, I've got to say, I completely agree – I have the most wins on Tuesdays with our business, moving the needle on current design projects, and with to dos around the house, too.
As such, on this Tuesday, it only seemed fitting to provide an update on all that is happening with our growing interior design business. Ready for it? Here's a quick hit list to keep you in the loop.
Personal Updates, Wins -- WOOOHOOO!
At the end of this week marks a HUGE milestone for me and my family. I'm finally doing it! At the end of this week, on Friday to be exact, I am closing the chapter on my 10-year career at UNO, and diving head first into focusing on our sweet family and our growing business. While I'm sad to leave behind all of the great people I've met over the years from UNO, I know that our friendships will not be restricted to campus. I am so looking forward to this next chapter ahead, and the brain power to be fully invested in our young family and our business on the move. Cheers to the next chapter!
New Partnership with the Morning Project
Just at the beginning of this month, an organizing extraordinaire and I joined forces to offer premium services to our clients in the home space. I am thrilled to partner with Bianca Zipse of the Morning Project to offer home services for our clients from start to finish.
Launching Exclusive Brand Partner Opportunities
I mentioned we were busy, right? Things aren't stopping here! We also are in the midst of launching our exclusive brand partner opportunity in the home space. What does that mean exactly? We're looking for great contractors, painters, accent wall specialists, home decor enthusiasts, realtors, plumbers, and the like, to refer our wonderful clients to when working with us.
Want in on the action to be an exclusive brand partner on our website and score exclusive spots our blog content? We would LOVE to hear from you! Send us a quick email with your interest. We'll fill you in on all the details.
Improved Facebook Group | Join Now!
As if there isn't enough going on – come on, you know we're always up for a challenge – we have reinvigorated our Facebook community. Join the community forum in our new + improved group:

Love Your Home Again by Nest with the Nelsons

.
You won't want to miss this – members of this group are the FIRST to hear of exclusive offerings, deals, and home hacks.

Join today!
New Design Service – I'd love to have your vote!
And, speaking of exclusive offerings … I'm considering a new service + would LOVE your thoughts!
Here's the skinny: I typically charge $179/hour, OR a per room service fee. I'm considering adding a one room design service that offers you an opportunity to get a digital mood board design + a shopping list of where to purchase the items I curated on the mood board design for $199.
Here's what I need to know from you ... would you be interested in this "one-off" kind of design service, or does the per hour rate suit your fancy?
Cast your vote now
in the Love Your Home Again by Nest with the Nelsons group on Facebook!
In a nutshell, that's it. Nothing going on at all, right? We just like to keep things interesting, and always on our toes. Hope you have enjoyed our quick update, and wishing you a wonderful + safe 4th of July holiday ahead!
XOXO Always,
Megan Nelson, Co-Owner + Founder
Nest with the Nelsons
nestwiththenelsons.com
nestwiththenelsons@gmail.com


-------------------------------------------


Looking for a little extra help? Check out these must-see resources...