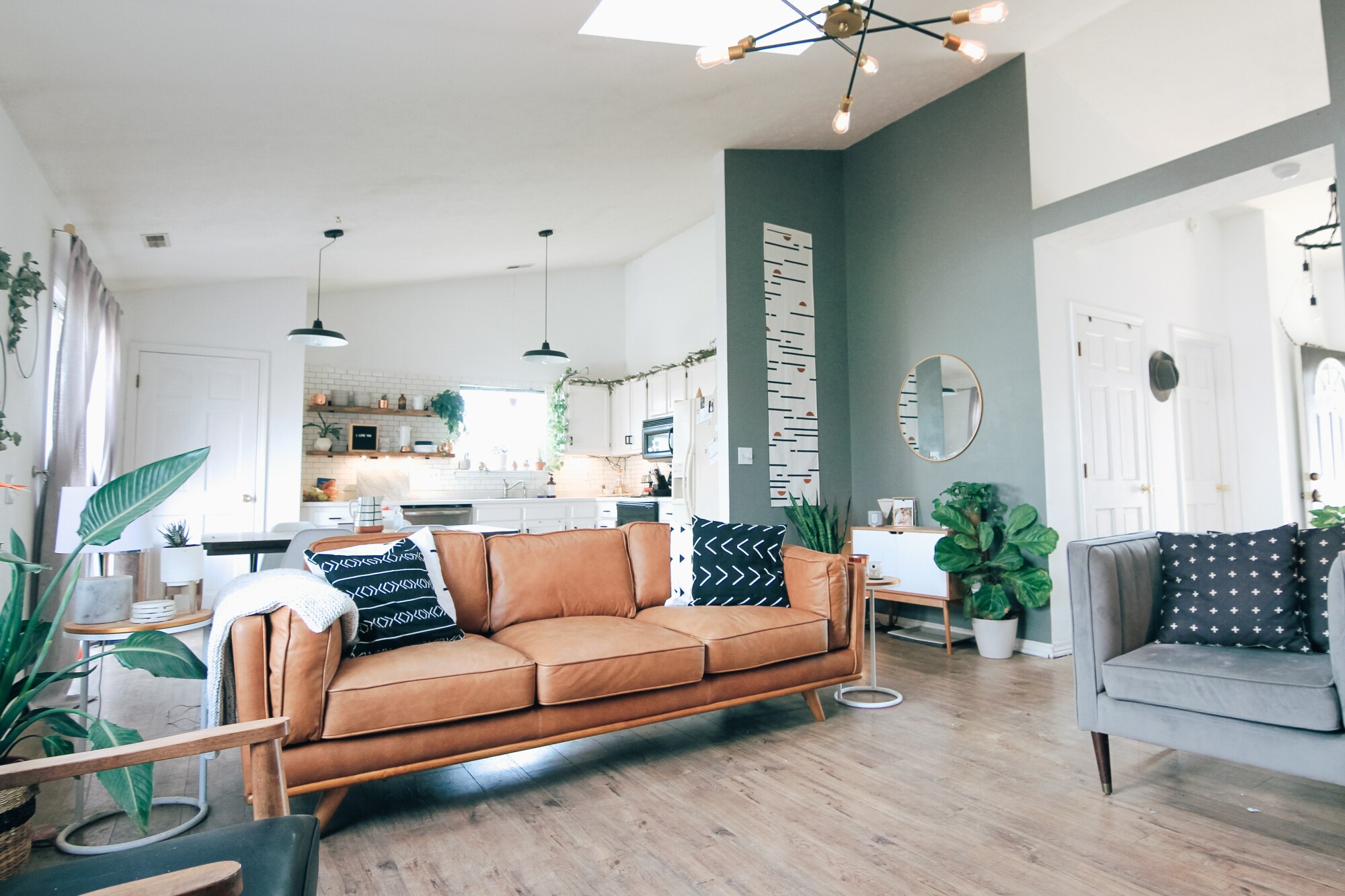 Your Home Decor Style Quiz Awaits

So, in case we haven't met yet …

Hey there! 👋 I'm Megan Nelson, an awe-inspiring farmhouse-enthusiast interior designer. I work with clients from coast to coast curating high-end looks that make their homes finally feel like home ... all based on their budget.

My hubby, Matt, and I are a dynamic husband-wife duo ready to take on your home interior design and home organization projects. We even have an ultimate healthy home approach that combines them both. It's wicked awesome, by the way.
But, we've got to warn you, our services aren't for everyone …
For starters, we treat you fairly. We want all of our clients to have a wonderful experience, no matter your home interior design expertise (or lack there of!).
We're launching our business with virtual sessions. Why, you may ask? Because we're able to fully grasp the essence of your home, all while working efficiently and effectively, based on your schedule. Time saved is a big deal to us, and we're sure it is to you, too!
We coach you every step of the way. YES—we help empower you so YOU can too learn how to utilize your space best, choose furnishings that work best for your personal style and your home, and help you work through organizing your space and keeping it that way!
All of this allows us to keep costs down while providing you a premiere, customized home interior and home organization service--double win!!

And, for many of you reading this, maybe home interior design is completely overwhelming to you. You don't know where to start, you don't know how to design your space, and you certainly don't know where to get all of the stuff to make it happen.

So, for those of you who are completely lost, or if you're totally IN LOVE with all-things home design, we've got a fun 2-minute quiz for you.
Looking for a little extra guidance? Check out these resources...
1.
Read this blog post
where we break down how we can help you sell your home for more with some simple design tips.

3. Ready to make your quiz results a reality?
Book a FREE 15-minute consultation
with yours truly. We'll get to the bottom of the design conundrums that might be holding you back from your dream interior design.

P.S. We can't wait to hear from you!