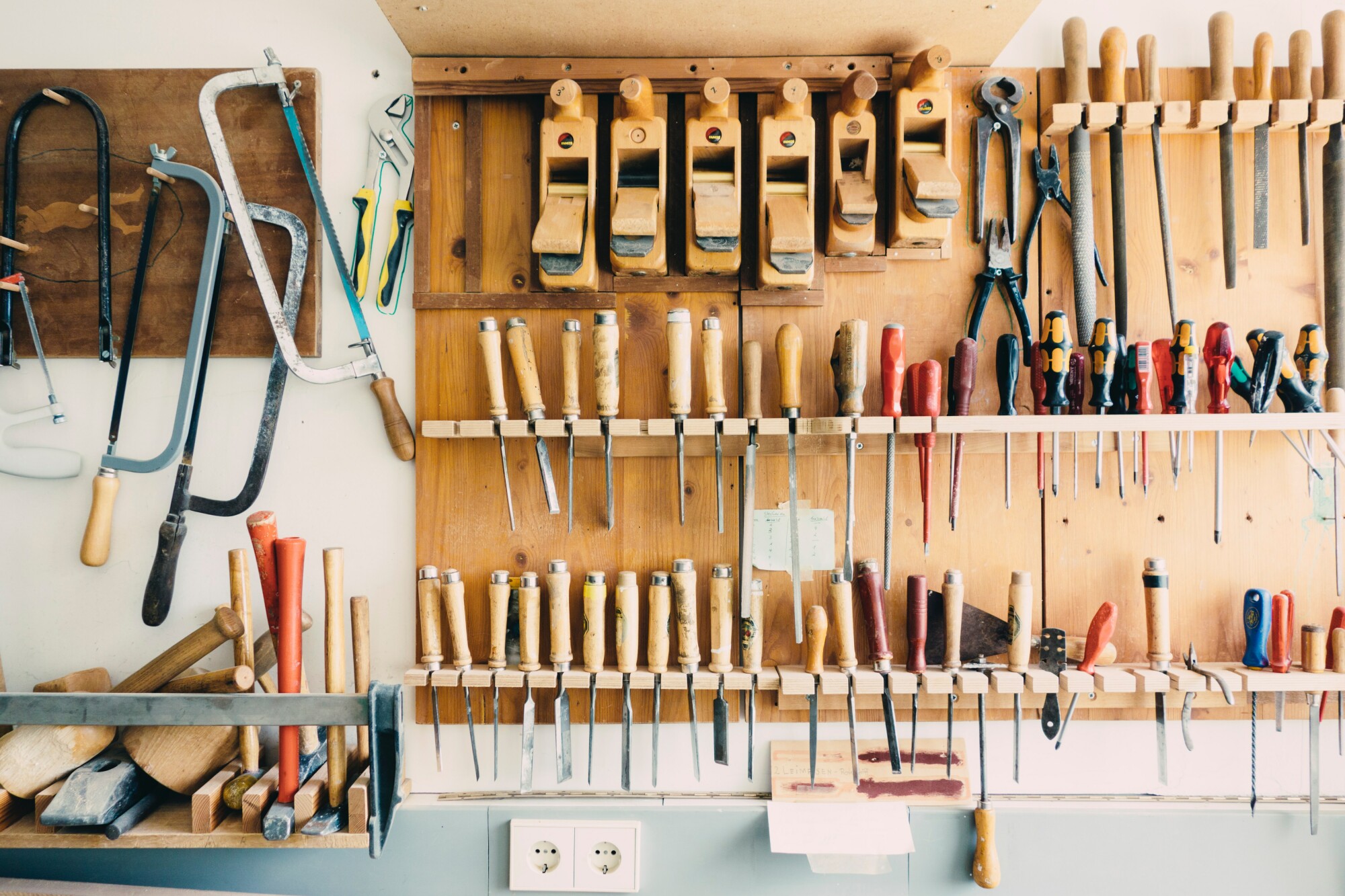 I'm so happy to share that this blog post is from my sweet hubby, Matt. We're in this business and life together, and as such, he'll be contributing to the blog occasionally, too. Feel free to pass this along to anyone who needs to read it. It's a good one as you "summer-ize" your home and your storage solutions. Enjoy the read!
I think my garage is closing in on me.

Where did all this stuff come from? Why did someone put this junk on my workbench? Is that a pile of leaves from 2017?

It's that time: spring cleaning! Let's start with the garage. In our household, the garage serves many purposes – it's a place for tools and household supplies, outdoor toys for the kids, bikes, wasp spray, mulch to use this season, the shop vac, a wheelbarrow, and yes, so many leaves! Oh…yea…and the cars. Like your garage, ours is full!

Next time you're outside with the kids or otherwise enjoying the lovely weather, back the cars out of the garage and take a few minutes to do a visual inventory of the garage. Consider a few things to make your garage feel a bit more spacious.
Put your goggles on, grab your leaf blower, and go to town. Get rid of those leaves, dust, sand, and yuck that has built up on the garage floor all winter. And for even better results, take a hose to the garage floor afterwards. 


It's time to swap the winter gear for the spring/summer gear. For me, that means storing the shovels, snow blower, and ice melt to make room for the lawn mower. Uncover the patio furniture while you're at it. 


Do you have things that need to find a new home? Sometimes garages attract that kind of stuff. Load it up in the car and take it to the nearest donation center – for me, that's the one that happens to be open when I go to leave, ha!

These three things will help, but you may still feel like the garage is packed. No problem. Consider alternative locations for those items.
Go up.

Look around your garage – are there nooks that are underutilized? For me, I needed to look up. Maybe it's an attic space you can use. That's not the case for all folks, so consider an overhead organization shelving unit,
like this one
. (I have two!) Ah, yes…and
get extra hooks
– so many uses. (Comment below with your ideas!)
Expand the Garage.

I mean, I'd love to expand my garage. If only my 2-car garage was a 3-car garage, am I right? OK, so blowing out the wall and expanding isn't an option. But, is it possible to put a
garden storage chest
along the side of the house or in the backyard? This sort of location is great for off-season items – just be sure to also invest in a good padlock too.
Now is the best time to give your garage a bit of your attention. You'll feel better too! Oh, and hey, since the cars are out of the garage, maybe give them a good wash, vacuum, and for goodness' sake, clean out the trunk too :) Shoot, there are leaves in here too!