Dec 18, 2020 06:02 AM Central
Megan Nelson
bless this mess, boss babe, healthy mama, helpful hacks, mama on a budget, mama on a mission, maximize your time, midwest mom, oils to the rescue, save money, save time, stress management, stress-free mom, surviving work from home life, tips and tricks, work from home, work-life balance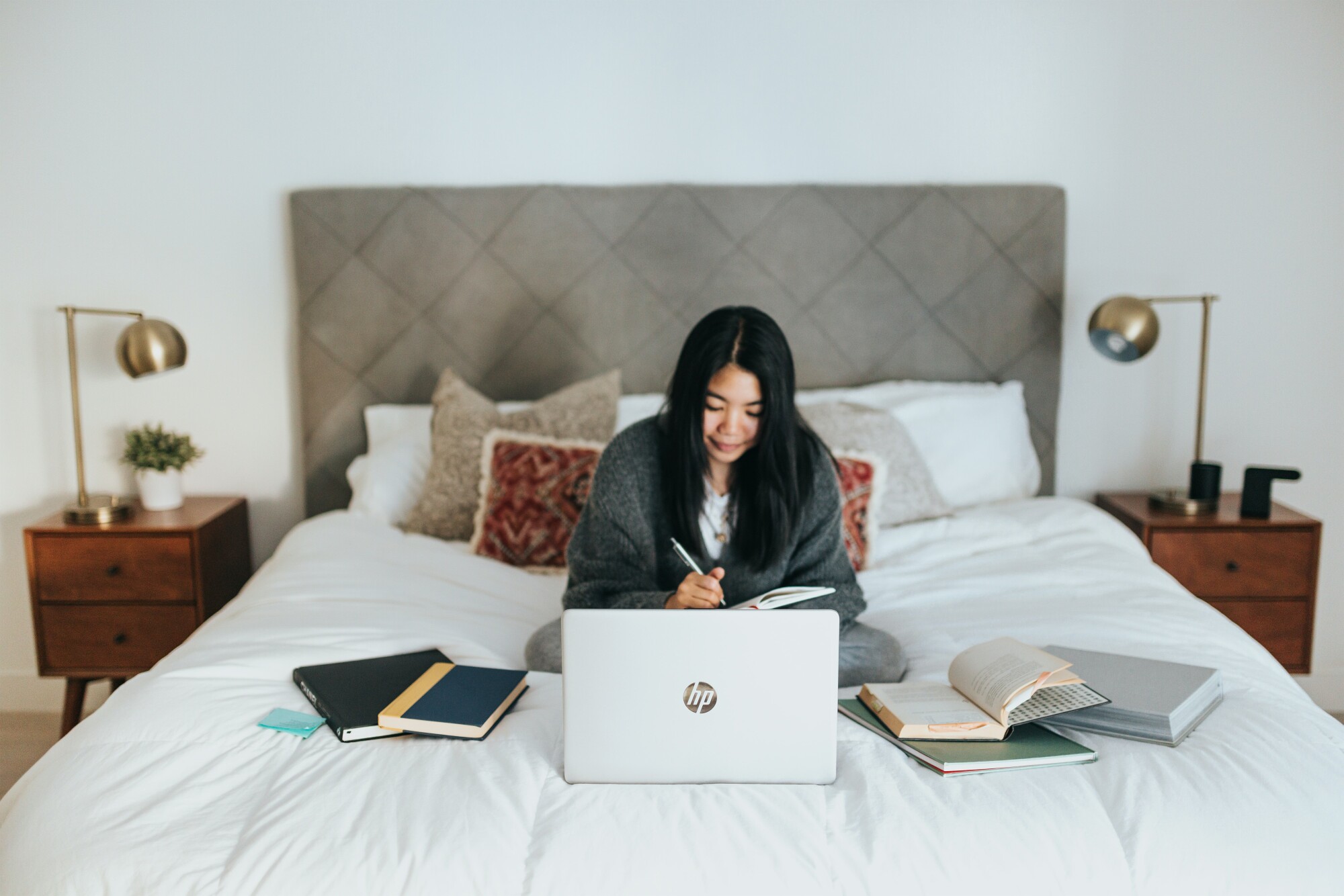 HOW TO SURVIVE WORKING FROM HOME WITHOUT LOSING YOUR MIND
Working from home has so many perks! The flexibility is amazing, you can essentially set your own hours, and you can throw in a load of laundry (and maybe even exercise) while you're in another Zoom meeting.
But this new working from home gig can also be dangerous, and a pitfall to your work-life balance.
What is this work-life balance you speak of?
I know, right?! It has been nearly impossible (for me, at least!) to strike a work-life balance while working full-time from home, running a business, keeping the house afloat, and the kids entertained. It is A LOT to juggle.
And, I've got to be honest, I'm used to having a ton of irons in the fire. This working from home full-time thing has definitely thrown me for a loop.
But, since March 2020, I have learned a fair deal of tips and tricks to make things a bit smoother and more efficient for every member of our family.
Catch my top 3 tips for maximizing your work time while at home, striking a good balance with the kiddos by your side, and not totally losing your mind.
Ready to dive in?! Here we go!
1. Plan Things Out … The Night BEFORE
This trick works for me time and time again. Plan out your day, and prep as much as you can the night before to maximize your workday. Lay out your clothes for the day, and the kids' clothes, too. Pack any lunches or plan out meals ahead of time, if possible. Set your coffee mug out, and your workout stuff, too. Get your workstation all set the night before, too. Any little tasks that you may dread first-thing in the morning, take care of those. Your morning and your productivity will thank you!
2. Block Your Time
This is another tip you can do the night before, or the week before, if you're feeling ambitious. Block your time so you know exactly what needs to happen each hour you're awake. Notice I say each hour you're awake there … not only the hours you're planning to work. Map it all out—taking the kids to school, your virtual meetings, exercise time, lunch—all of it! This will give you a realistic picture of how much time you actually have to work with.
3. Stay Positive
Now this may be easier said than done. I get it! When it's 9:00 AM, you've been up for 3 hours, and you've gotten NOTHING done on your to do list. However, a bad attitude is not going to serve you. Put those positive pants on, re-fill your coffee, and pump some essential oils into your workspace. Your mindset and your long list of work to-dos will thank you. And, you'll feel better, too!
What tips are you using these days to survive your work from home time? I can't wait to hear from you!
Megan Nelson, Owner + Founder
Nov 13, 2020 04:44 PM Central
Megan Nelson
bless this mess, boss babe, busy mom, get healthy, good habits, healthy family, healthy home, healthy living, healthy mama, mama on a budget, mama on a mission, midwest mama on a mission, money saving mama, new routine, simple, simple steps, simple swaps, stress-free mom, the blissful mom, time-saving tips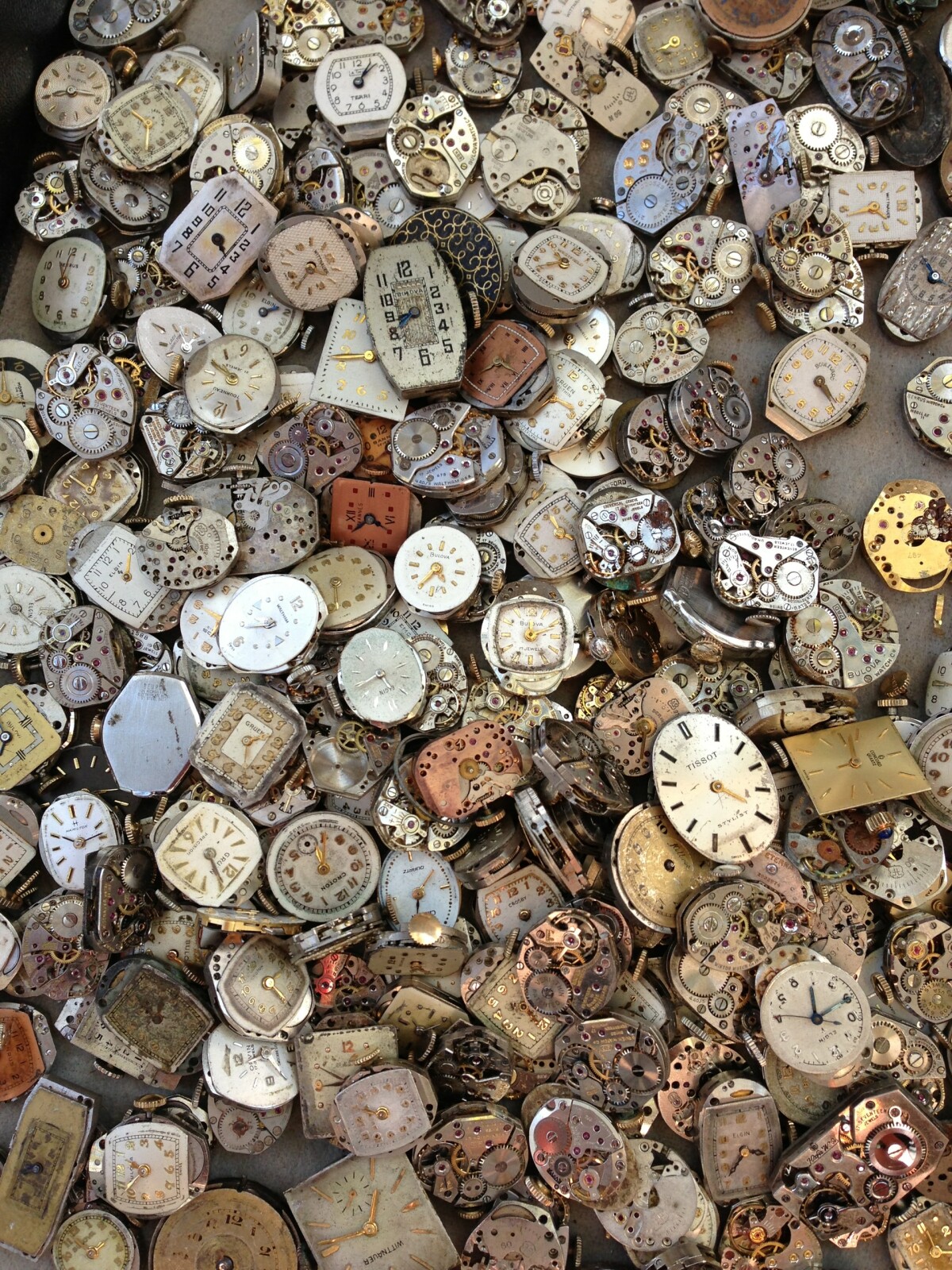 Did you catch the first segment of my Best Time Saving Hacks for Busy Women earlier this week? If not, don't miss it! You can find it right here.
To continue these great tips to maximize your time, while being a great and fully focused mama, keep reading. You'll essentially be at Wonder Woman status once you've read and implemented these bad boys into your daily routine.
Say "no" more often
Yup—I'm totally guilty of not following this one myself, but it's an absolute must to reaching your goals and sticking with them. You have my full permission—just say "NO!"
Listen to a podcast, inspirational video while exercising
This has been my jam lately. I always want to maximize my time. Listening to a podcast or watching a professional development video while I do some yoga or get in some cardio has been a motivator to do something good for myself while also expanding my mind—love it!
Get your groceries delivered
Ugh, this one is just so easy. Just push that darn easy button already. You'll save time, you'll save money, and most importantly, you'll save your sanity from taking small children into the grocery store. Because let's be honest—that's just nuts!
Shop online
Same concept as getting those groceries delivered. Just shop online! You can get everything you need, oftentimes with free shipping, plus you only shop for what you actually need instead of being tempted by the dollar section at Target. We all know that is where our wallets go to die!
Batch home projects
This is a hint at the first rendition of this blog, the Best Time Saving Hacks for Busy Women: Part 1. Get that to do list out, determine what all of your home-related projects are. Maybe it's cleaning out that pesky (and stinky!) mudroom, or finally donating those clothes you've been meaning to get rid of for years. Whatever it is, make a list of these projects, set a timer (20 or 30 minutes will do), and go to town! You'll feel so glad when it's done, and your house will be less cluttered, too. Win, win!
Got all these down? You go, mama! I'm rooting for you! And if you ever have any questions along the way, don't hesitate to reach out. Us mamas on a mission to live better, healthier, more abundant lives have GOT to stick together. I'm here for YOU!
Love, Joy + Oils Always,
Megan Nelson, Owner + Founder
Oil Up Omaha
Member ID: 10489847
P.S. Ready to learn more? Pop in my Facebook Community today!
Nov 9, 2020 07:21 AM Central
Megan Nelson
busy mom, mama on a mission, midwest mama on a mission, momfulness, morning prep, new routine, simple steps, stress-free mom, the blissful mom, time-saving tips, well mama
Prep the night before
This is a game-changer! Set your clothes out for the next day. Pack your lunch, pack your bags, and set out anything you need to have your morning go smoothly. This will save time and your sanity—promise!
Make a to do list
If we don't know what we're reaching for, how can we possibly achieve it? Write out a to do list for your day or your week—whatever works best for you. I love unloading EVERYTHING that's been racing through my mind as a busy mom, wife, and entrepreneur, on a piece of paper on Sunday evening or early Monday morning. I do this each week to reduce my stress, have things written down so they're out of my head, and then organize that list into priorities that need to get done each day of the week.
Get up earlier
I'm not going to beat around the bush on this one. It can be tough to wake up earlier if you're not a morning person, but even 15-20 minutes can make a world of difference for your day. I love waking up 30-45 minutes before the rest of my household wakes up. It allows me to ease into my mornings and helps me feel like I'm starting the day off mindfully vs. as a scatter-brained, hurry mess!
Simplify your morning
Keep it simple! No need to put on your full glam makeup if you'll just be hanging around the house.
Dry shampoo + baby wipes are your friend
After becoming a mom, dry shampoo and baby wipes literally became two of my best friends. I use dry shampoo nearly every day because I have to let you in on a little secret—I don't shower everyday. Baby wipes are also super great to have in your bag, in the car, or at the office when you need a little refresh. Here's my favorite baby wipe brand that leaves me feeling super refreshed, and smelling great!
Love these time-saving tips? There's more of where that came from! More time-saving hacks are coming your way in a future blog post.
Wishing you health, wealth, + abundance always!
Megan Nelson, Owner + Founder, Oil Up Omaha
Member ID: 10489847
P.S. Ready to learn more? Pop in my Facebook Community today!