May 17, 2021 06:01 AM Central
Megan Nelson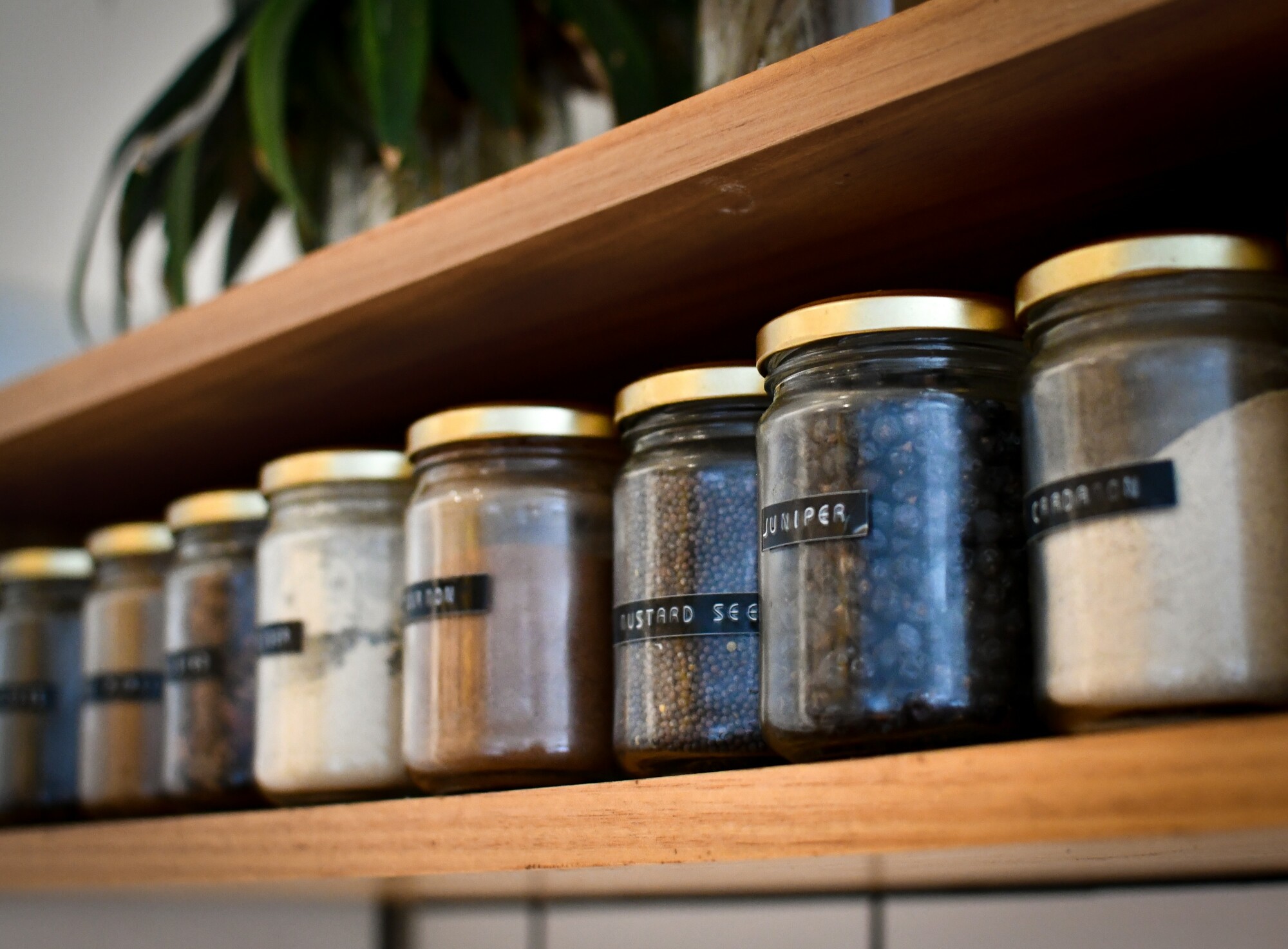 Your Pantry is Beach-Front Property
Didn't get all your spring cleaning done yet, did you? Me either. That's OK! Even though it's starting to feel like summer, rest assured, we've still got a month left of spring! This week, we're focusing on the pantry.

Whether you have a walk-in pantry or several kitchen cabinets set aside to serve as your pantry, this space in your house is likely a very well-used, high-traffic area. After all, that's where the yummy snacks can usually be found. :)

Here are a few things to consider when spring cleaning your pantry:

The pantry is beach-front property. So the first step is to assess what you have in your pantry and if you need those items there. For example, we keep our lunchboxes in the pantry, but the coolers go in the basement storage – we just don't need them as frequently. A general rule of thumb: place your frequent items in easy to reach spaces in the pantry, with less used items higher or lower. If you don't touch that item each week, it probably does not need to be in the pantry.
Next, reach to the back of the pantry – see what you find! If your pantry is anything like ours, you may find some things in the back parts of the pantry that you haven't seen for a while. Maybe that's the uneaten Halloween candy that nobody likes (for us, it's Whoppers). When you find some treasures in the back, throw out expired, stale foods. Or just stuff you don't like anymore. If there are items you simply aren't going to use, but that haven't expired yet, donate those to a local food pantry.

Now that you've made some room, here's how you take your pantry from 1.0 to 2.0:

Group things together in a way that makes sense to you (and to your family). For example, in our pantry, all the canned food is in one section, snack food in one area, paper plates in another, etc. This consistency helps you stay on track – but don't forget to also ensure the others in your household are on-board and know where things are.
Use every inch you can. If you are blessed to have a walk-in pantry, be sure to utilize your space wisely. We recently hung our mop, floor sweeper, and duster on the wall in the pantry. It saves me from tripping over those items. If your pantry is more like a few large kitchen cabinets, are there organizer bins you could consider or a way to make use of the inside of the cabinet door? Take a few measurements and go out and get yourself some plastic or canvas organizer bins. We've had good luck at the dollar store, but you can also find these items at big box stores as well.

That's it! Once you're done, put a reminder on your phone to repeat this again in 3 months to keep your pantry tidy and working hard for you. And if you need help, schedule a time to chat with us. We love organizing and would love to help you find a way that works for you and your family.