Dec 20, 2021 06:30 AM Central
Megan Nelson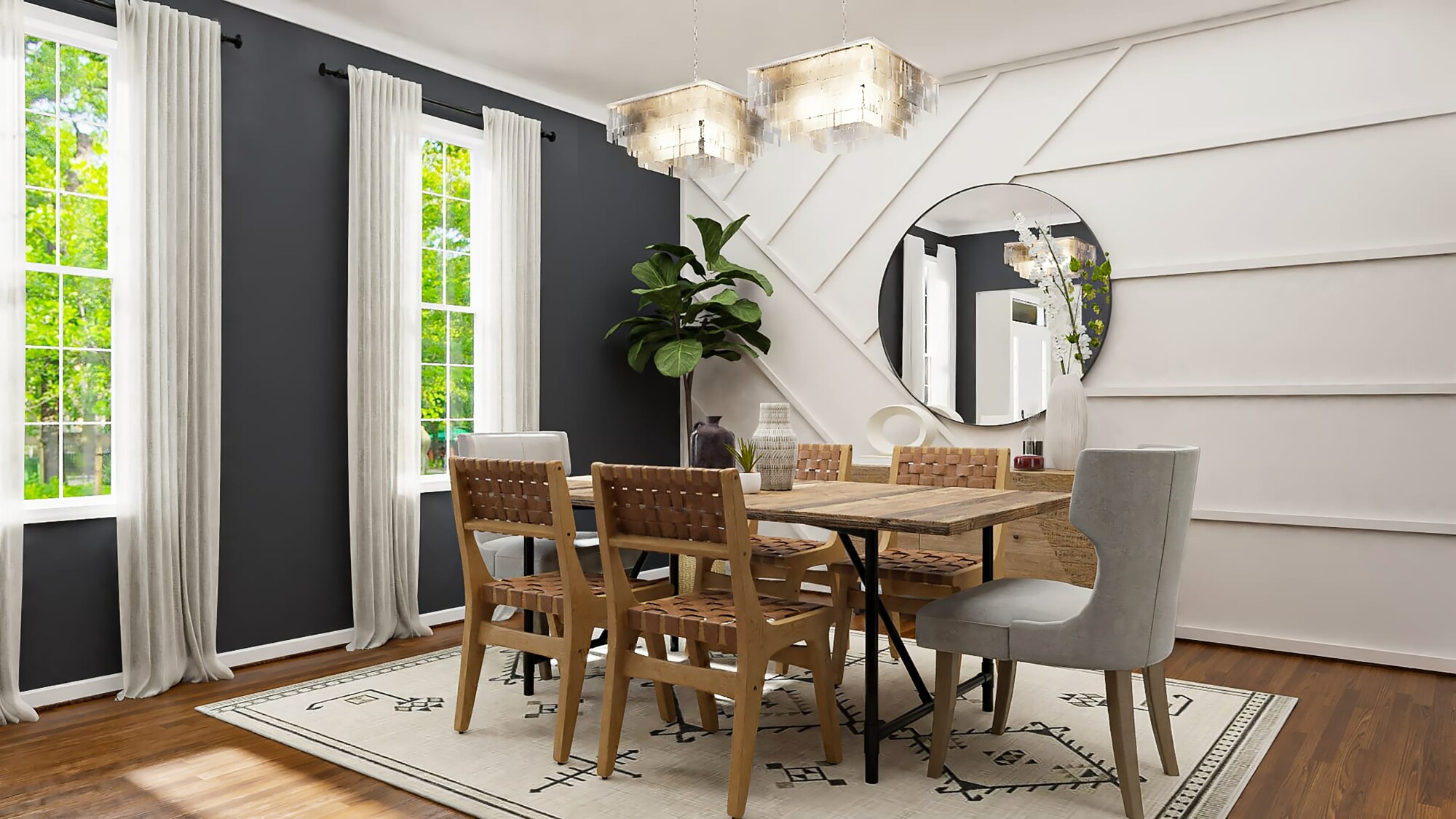 These are a Few of our Favorite Things:
2021 Home Edition
By: Megan Healy, Strategic Communications and Brand Management Intern, Nest with the Nelsons
With Christmas just 5 days away, we'd like to share our favorite things around the house from 2021. After a whirlwind of a year, it's always fun to look back at the trends we followed, the ones we avoided, and the ones we cannot wait to carry with us into the new year! And for those in need of some inspiration for 2022, you may just find what you're looking for.
There's no such thing as too much green. Right? While that may or may not be true, emerald green surely made an impact this year. This was the year's leading color trend, making the biggest impression in the Spring. I don't know about you, but I saw this color pop up on many bedrooms, bathrooms, and even dining room walls this year. Nest with the Nelsons jumped in on the green train with their
personal powder room makeover,
too!
Of course, with everything in full bloom and the sun shining, Pirouette Pink made its famous appearance in the summer. This was the top color of the season, with a few runner ups in mind. Many began switching out yellow throw pillows for salmon, the neutrals being replaced with coral and aqua.
Emerald green reappeared this fall, fitting right in with the warm tones of the season. Funny enough, antique yellow also decided to make a comeback! Surely this was to distract us from the weather getting colder and the sun creeping away. I'm personally excited to see if yellow stays within the fall mix in 2022.
As for winter, neutrals are the staple. Occasionally, we add the deep red and the shocker--emerald green to our mix for the holidays. But beige, ivory white, light and dark grey, will always be there for us during the coldest days of the year.
One of my favorite trends from this year has to be wall molding. There's nothing quite like making one of your rooms look like your Pinterest board. (Speaking of, do you follow us on Pinterest? Search
@nestwiththenelsons
to stay in touch with our favorite trends and styles!) The best part about this trend has to be how easy it is to complete. The finishing touch looks professional, and yet, you can say you did it yourself quickly and for a low cost!
I've seen wall molding be completed the most with color. If I must point out a top trend of 2021, it has to be deep green walls with wall molding. This trend allows for extra detail to the room without necessarily taking up a lot of space. It's a win-win in my book!
Another trend I've seen become popular this year is the minimalism-maximalism conversation. Some opt for the minimal side, deciding that room doesn't need much to feel comfortable. This is eye candy for social media, leading your followers to question how you possibly store everything in a minimalist room. Those on the maximalism side, however, have decided that every square inch of the room must be used. The best part about this trend, is that it completely shows off everyone's personal style, which is exactly what a home is for. This is where you should feel the most comfortable and authentic, and how you decorate is a great way to start.
And, of course, if you're in need of a little help in this department, Nest with the Nelsons totally has you covered. With virtual interior design sessions starting at just $59, we offer luxury interior design for every budget.
Tell us more about your dream home project today!
Storage, Storage, Storage!
Everyone is at home – maybe a little more than they'd like. And with everyone always being home, disorganization is bound to happen. Especially following the biggest gift-giving season of the year! This has forced us all to be a little more creative with where we put all the stuff we swear we need and definitely cannot get rid of. The best part of finding good storage is the relief in knowing you no longer have to stare at the messes around the house. There can be pressure to find storage that looks good and is fully functional, though, which creates stress that turns people away from the entire process. It's best to get organized first, and then figure out what style you'd appreciate the most.
With the closet, shelving has taken over 2021. When you open your closet, you want to know what you're looking at, which the hanging-option doesn't always allow. Shelving also allows you to control how you organize and where you want to put certain items.
Shelving also carries into rooms you use as a workspace. The more you can get items off the ground, the better. Almost everyone is working from home, or has at least experienced a hybrid work schedule over the last year. The stress from the workplace can easily translate to your home, which nobody wants! In 2021, storage was a huge trend, especially for those adjusting to new work schedules. And of course, storage is long lasting, when done correctly.
Don't forget about the beloved laundry room, either. Just because it's the room seen the least, doesn't mean it doesn't deserve a bit of organizational love. Creating storage can make doing laundry a little more enjoyable, especially when you know the room looks good and works for you.
That trusty emerald green, wall molding, and storage galore–all things we can carry with us into 2022! Remember that trends are only trends, and in the end, you should focus on what will suit you and your home the best for the long run.
Wishing you and your family a very Merry Christmas + a Happy New Year ahead!

XOXO Always,
Megan Nelson, Co-Owner + Founder
Nest with the Nelsons
nestwiththenelsons.com
nestwiththenelsons@gmail.com


-------------------------------------------


Looking for a little extra help? Check out these must-see resources...