Sep 6, 2021 10:29 AM Central
Megan Nelson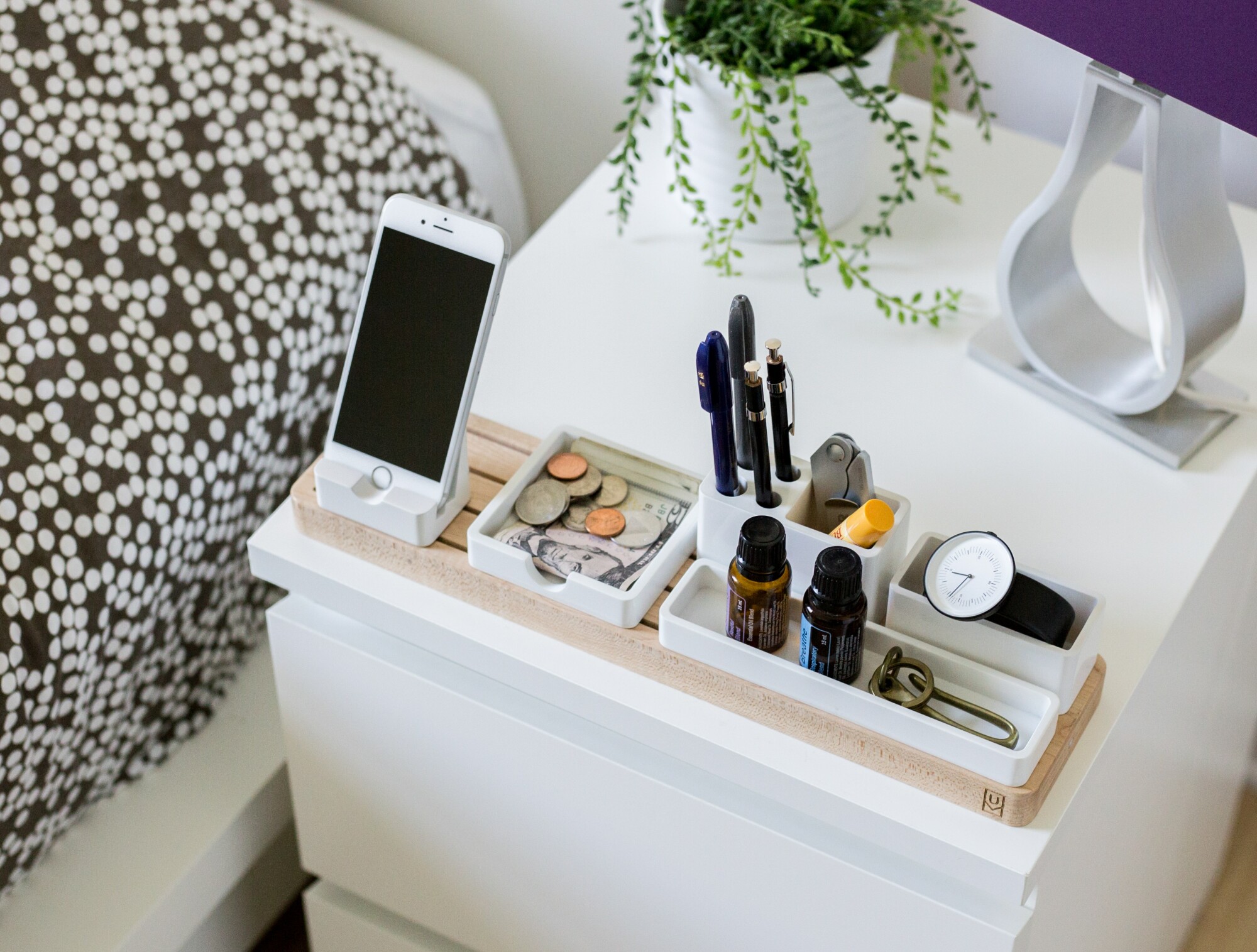 Tidy Up Your Way to Happiness--Here's How
Life has a way of piling up on us, and the same applies to house chores. Developing a cleaning routine and tidiness habits helps your space feel more relaxed and comforting. Here are a few easy tips from
Nest with the Nelsons
you can use to reinvigorate the look and feel of your home and
your mental health
.


Break Down Cleaning
When you tally all the chores you need to do, you can quickly feel overwhelmed.
Breaking tasks down
into individual rooms helps, but go a step further and divide cleaning into timed chores. When you have some free time, set a timer on your phone for five or 10 minutes and focus on tidying up a single room. If you only have a few minutes, concentrate on picking things up and putting things away. When you have more time to spare, tackle more demanding tasks like sweeping, wiping down the sink and dusting.


Let It Soak

Don't be intimidated by thick coatings of soap scum in the bathtub or shower or stains on
your kitchen counters
or stove. Instead, apply a generous amount of cleaning product to tough stains and let it sit for several minutes. You want to give the product time to penetrate to make your job easier. When scrubbing, use hot water and quality scrubbing pads and sponges to cut through stains with as little work as possible. When cleaning, you've got to scrub smarter, not harder.


Have a Professional Clean Your Furniture
Government agencies note that your furniture may harbor dust, debris and more that harms your
interior air quality
and makes your couches and armchairs look dingy and worn out. At least once a year, have a professional
who cleans furniture
drop by to remove odors, revitalize the fabric and get rid of stains. While exploring your options for cleaners, get several quotes, and get specific about the type and level of cleaning you want. Check out online reviews of candidates, and ask for referrals, so you know the level of service and quality you should expect. It's also best to avoid cleaners who use
all-in-one cleaning tools
, as such products can do more harm than good.


Rearrange Your Furniture
Touching back on furniture, move your pieces around to make your space feel new. When deciding how to rearrange things, think about the
most efficient arrangement
. For instance, rearrange your couch and TV in a way that minimizes glare from as many angles as possible. If you enjoy the sun streaming through your window first thing in the morning, move your bed near a window so you can bask in the light when you wake up.


Think About What Brings You Joy

Tidying up your space is a great opportunity to think about how your home and everything in it makes you feel. Do you notice you feel better when you have a clean, well-organized space? Do certain color combinations, smells and textures put you at ease? Infuse as many of your favorite things into your home as possible, but focus on finding a proper balance so you don't have too much of a good thing. After all, your home needs to breathe, too. Are you not totally sure about what tickles your fancy?
Take our Home Decor Style Quiz
!

Even if cleaning isn't your favorite thing, the right tips can turn the torture into something bearable. Hopefully, the results make your hard work worth it.

Special thanks to our guest contributor this week, Emily Graham of
Mighty Moms.
We so enjoyed the read!
Ready to work with the Nelsons?
Here's how! Tell us more about your project. Then, we'll set up a free 15-minute consultation to determine which project fits your budget best.
P.S. Still not sure what to think of all this virtual interior design stuff? Set up a free 15-minute consultation. No obligation, no sleazy sales pitch. Just learn about our offerings, and if we're a good fit for your home improvement project. Email us today at
nestwiththenelsons.com
.
Wishing you a wonderful, relaxing, and safe Labor Day weekend!
Megan

XOXO Always,
Megan Nelson, Co-Owner + Founder
Nest with the Nelsons
nestwiththenelsons.com
nestwiththenelsons@gmail.com


-------------------------------------------

Looking for a little extra help? Check out these must-see resources...