Feb 7, 2022 06:47 AM Central
Megan Nelson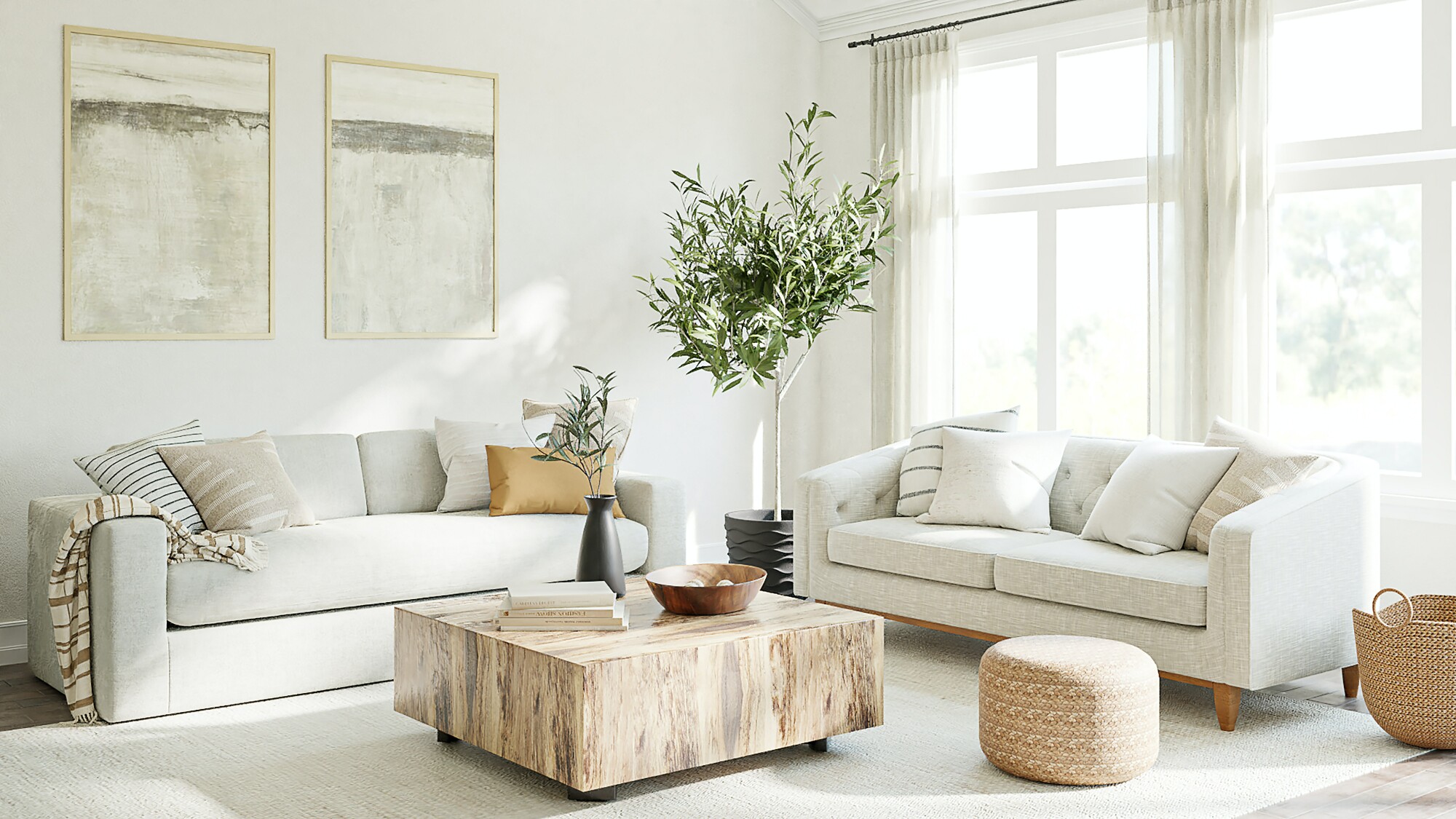 This Just In: 2022 Design Trends

By: Megan Healy, Strategic Communications and Brand Management Intern, Nest with the Nelsons
Can you believe we are already talking about Spring? Anything to get the cold weather off our minds! We picked some forecasted trends to spotlight, along with some tips you can carry with you.
Colors, Colors, Colors!
If you haven't noticed, chocolate-brown has made the comeback of the decade. Instead of leaving this color to the background, it is now the main attraction. The creativity that has come out of this trend is illuminating and is paving the road for 2022 trends. For some, brown is used in their accent pieces to give the room some warmth. For others, they're going headfirst by switching out the staple colors such as white and cream for the bold brown. And we love it! Any trend that hoists you out of the safety of your comfort zone is a trend worth exploring.
Right along with brown follows rust, orange, and a honey yellow that are making way for the new year. Warm hues bring a welcoming feel to any room, and if we're going to be working from home, we might as well be comfortable! My favorite trend so far is having a majority warm-toned room, with pops of cool colors shining through. Any shade of green, pastel blues, and purples are the perfect spring addition. If warm tones aren't for you, feel free to go crazy with those cool tones! After all, spring invites pastels, whether warm or cool.
Kitchen Needs Some Love
Let's be honest, just being in the kitchen can be a stressful time. It appears there's always something to clean, which is stressful on its own. The big question for the new year is how we can construct a kitchen that makes it fun to be in the room again. Spring is on its way, but flowers are a year-round thing, and it's time to take advantage of it! Here are some flowers and plants alike that love to live in the kitchen.
English Ivy: At this point, this plant is a kitchen staple. It's a versatile plant that loves sunlight and only needs water about once a week. Walking into your kitchen and seeing this beautiful plant basking in the sunlight is something you can't help but smile about. The low maintenance is only a plus!
Spider Plant: No, this plant does not attract spiders, we promise! This plant is one of the easier plants to take care of and is often recommended for beginners in the world of plant-care. They require less sunlight than the English Ivy, making them easy to decorate in a crowded kitchen.
Devil's Ivy: We're not sure who coined this name, but we're going to focus on the positives here. This is another plant that is easy to care for, and on top of that, it is quite durable. Whatever goes on in your kitchen, this plant can take it. This plant has a beautiful green to it that is sure to lighten up the room and give your kitchen that lively feel.
Furniture Flipping, Anyone?
It is often that when people start to design a new room, they have the urge to start from scratch. While that is an (expensive) option, we want to remind you that the old furniture can be used for some good. Furniture flipping is a sport but can be entirely rewarding in the end. Take a look at what you want a room to look like, and then, whether you deem yourself crafty or not, see what you can make of what you already have. You may just end up saving money that can be used for another room!
Design for Comfort
Any bit of design that emphasizes comfort is good for the soul. Instead of designing a house in the hopes of someone being able to see it, more and more homeowners are designing rooms to their liking. My favorite 2022 trend is seeing people switch out their beautiful but uncomfortable pieces for pieces that are a happy medium: aesthetically pleasing, but more importantly, comfortable and usable. 2022 is all about getting your money's worth and designing to your liking. Of course, a couch can look nice, but can you enjoy it? Not being able to enjoy something will eventually take away the initial attraction to it, and eventually you'll have a piece of furniture that only makes you frustrated. Take the extra time to shop for pieces you know you'll love both in a looks and functional way.
This spring, we're focusing on you. And there's no greater time to rebrand your home than through the season of growth! Remember to stay in tune with the trends but stay loyal to the designs that feel authentic to your taste. And, of course, Nest with the Nelsons is here to help every step of the way.
In Case You Haven't Heard ...
Nest with the Nelsons
provides comprehensive design services with your budget in mind. Whether you're hoping to freshen up one room, prepare for the arrival of a new family member, or you're looking for a total home renovation – we're here to help every step of the way.

XOXO Always,
Megan Nelson, Co-Owner + Founder
Nest with the Nelsons
nestwiththenelsons.com
nestwiththenelsons@gmail.com


-------------------------------------------


Looking for a little extra help? Check out these must-see resources...