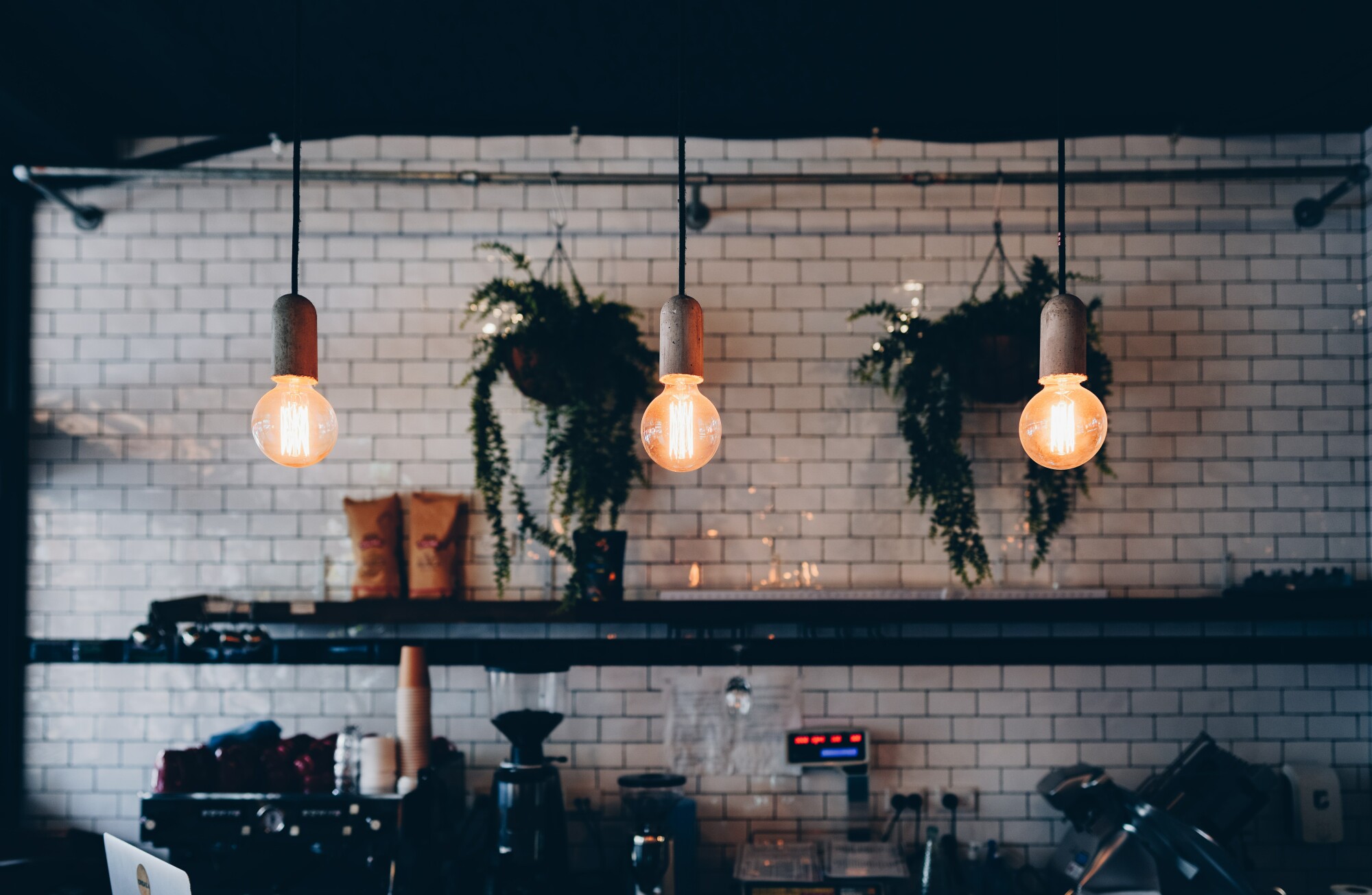 Ready or Not, Daylight Savings is Coming
We hope you had a spooky, fun, and safe Halloween!

Whether we are ready or not, winter is coming. Sunday, November 7th, marks the day we "fall back" an hour, where the sun slips away early, taking our precious evening light with it. Our bodies have a system called the Circadian Rhythm, which works to regulate when our bodies are awake, and when it is time for sleep, all based on the lighting in our environment. This affects our mental state, our productivity, our sleep cycle and so much more. So, it's important, but seems to struggle more in the winter with our limited daylight hours.

Our days don't end at 5 PM when the sun decides to head out, so the next step is working with daylight savings, instead of against it. Just because it is dark and gloomy and cold outside, doesn't mean your home has to be the same!
So, I introduce mood lighting, your new best friend! This is an easy and affordable fix to any winter blues you may be facing, and the variety of lighting options allows for this technique to blend right in with the style of your home. You get to enjoy your space with mood lighting without feeling like you're at the doctor's office.
There are several ways to go about this: lighting for your living room, your bedroom, your home office, even your bathroom! Different lights have different purposes, so you get to choose which one is perfect for you and your home. There are also options based on affordability and usage, meaning if you only need it during the evening, you can pick up a low-cost lighting fixture and be on your way. Others can be more spendy. Check out the options!
There is nothing better than getting your money's worth. Finding a piece that is both functional and fashionable always feels good!
This lighting option
is minimalistic and trendy, without looking out of place to the rest of your furniture. And it's touch control! Choose your lighting shade based on your mood and watch yourself relax.
Amazon strikes again with higher end lighting options!
This device
resembles a candle and blends right in with your home décor. The rechargeable battery allows you to unplug the device and bring it with to any room you want. With synced music options, you can find comfort in both the lighting and your favorite song. By syncing it to your app on your phone, you can have complete control of the lighting without ever leaving your spot. Set a timer, change the color, it's up to you! The thirty-two lighting options within this one device means that your perfect lighting mode is waiting to be found.
Who doesn't love a good DIY project?! This
lampshade project
is a great way to get the family involved and is a perfect incorporation of mood lighting to any room. All you need is paper, scissors, glue or tape, and the lighting of your choice. The great part about this project is the customization factor, which allows you to choose the colors and lighting based off the room you want it in. Hang it in your kids' room, above your favorite chair, or next to your bed!
Let's say you already love your light décor in your house, but the lighting itself isn't cutting it. Here comes

dimmer switches

, which allow you to change the lighting in the room based on how you're currently feeling. These are also great for sleep, as you don't have to choose between total darkness and full lighting. Low cost and easy to install, these dimmer switches are widely popular for their versatility!
In recent years,
Himalayan salt lamps
have made an impact because of their trendy appearance and functional use. These are crystals carved from rock salt and given enough room on the inside for a light. When lit up, they give off a pinkish, red glow meant for calming and relaxation. They are meant to provide a cleanse to the air around you, which in turn has great benefits such as a clear head for thinking, sleeping and overall productivity.
A home is no place for unease and being uncomfortable. Add the cold weather, and you've got the perfect stress cocktail. The little things like lighting can make a huge impact, and there are far too many options to look elsewhere! Add mood lighting to your room décor needs and watch as your home transforms into somewhere you love to be.
This post was brought to you by the newest member to the Nest with the Nelsons team, Megan Healy. She is a stellar intern and student from Marquette University, and is serving as our Strategic Communications and Brand Management Intern. We are so glad to have you on board, Megan!
Ready to work with us?
Tell us more about your project. Then, we'll set up a free 15-minute consultation to determine which project fits your budget best.
P.S. Did we mention that our virtual sessions start as low as $99?


Set up a free 15-minute consultation. No obligation, no sleazy sales pitch. Just learn about our offerings, and if we're a good fit for your home improvement project. Email us today at
nestwiththenelsons.com
.
Cheers to starting fresh this week! Talk soon!
Megan

XOXO Always,
Megan Nelson, Co-Owner + Founder
Nest with the Nelsons
nestwiththenelsons.com
nestwiththenelsons@gmail.com


-------------------------------------------

Looking for a little extra help? Check out these must-see resources...