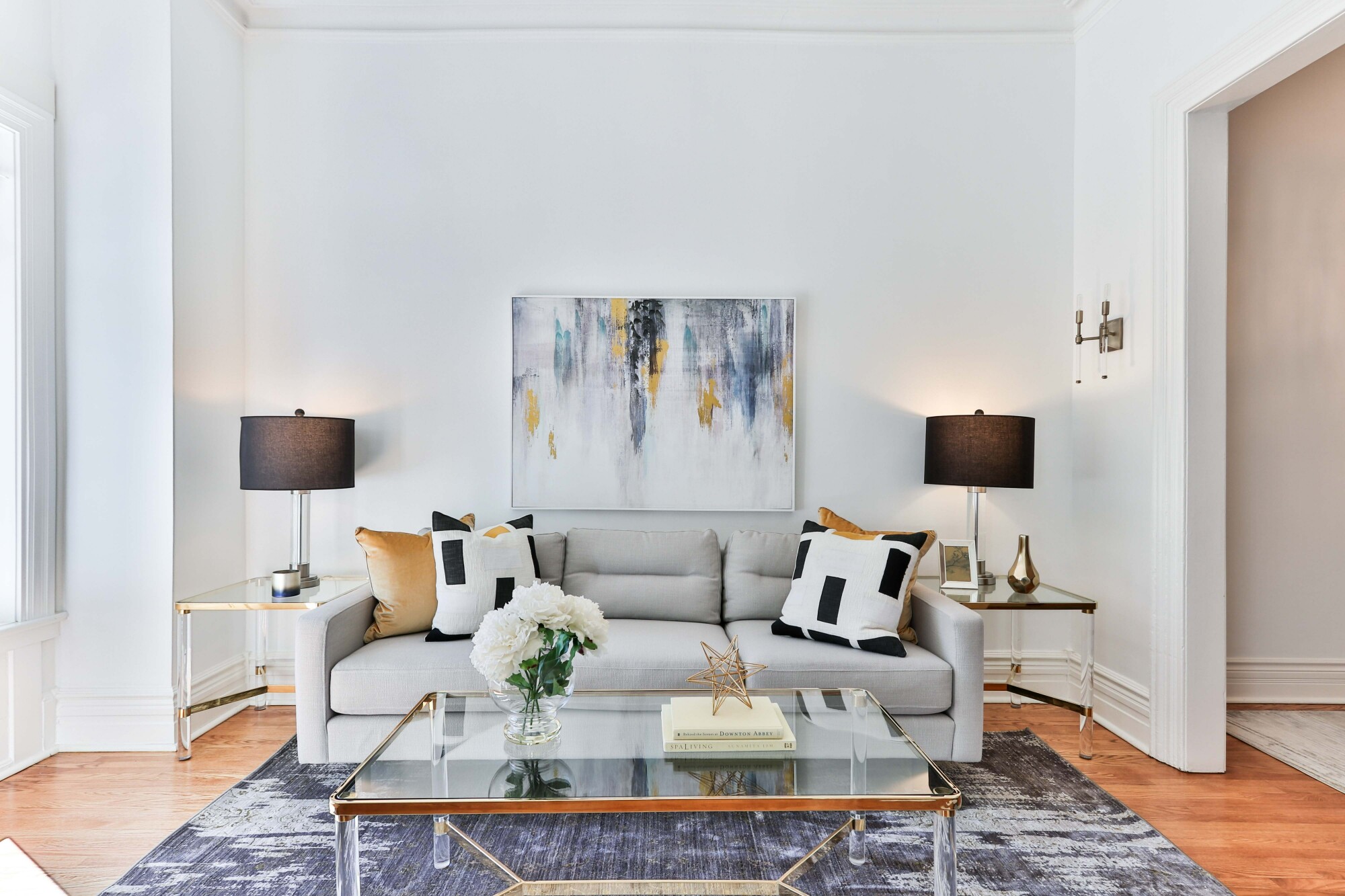 But what about the Rug?!
When we work with clients at
Nest with the Nelsons
, they truly become a member of the family. And, as a member of our family, we want their home to be a sanctuary for them to enjoy, relax, and rejuvenate after a long day of work and play. One of the easiest ways to achieve this level of cozy home sanctuary is to have a space that is fully designed, planned, and functional for your family.
Have you ever brought home new décor to realize that it just seems like something is still missing? This has happened to me on too many occasions to count. But, I can share with certainty, there is probably just one important thing that is missing.
Any guesses as to what it might be?
Newsflash—it's a rug! Now, not just any rug. But a rug that complements your space, that doesn't feel too small or too big, and it's cozy factor matches the level of cozy you're looking to achieve in your room.
One more newsflash to wake you up—it can be really challenging to pick the right rug for your space. It's not your fault, it's just the truth. So, here are some helpful tips and tricks to selecting a rug that's just right for you and your newly-designed room.
A Rug that Complements Your Space
Rugs come in every shape, size, and style imaginable. But to get started here, let's think through the style you're trying to achieve in your new room that's begging for a sweet rug!
You could go for a traditional look that complements so many styles, and a geometric pattern is always a fun option if you're going for a bit of a modern look, too. Graphic rugs have a place in certain spaces, as well. It really is more important about achieving the style that you're hoping to strike in your newfound space. Have some fun, and enjoy shopping! If you're ultimately looking to use this rug for many years to come, something that matches your personal style is best. Choose colors that already complement your space, and you're sure to have a rug that serves your space for many years to come.
The size of the rug is where most people go wrong … really, really wrong. You want to strike a good balance so the rug fits the space, and your furniture, without it looking like it dwarfs your space or looks dinky.
For a typical living or family room, you'll want to select a rug that is large enough for at least the front legs of your furniture to sit comfortably on the rug. That means that the rug should be at least 4-6 inches longer than your furniture, and it should extend wide enough to have at least the front two legs of all furniture pieces on it.
For dining rooms, rugs should fit comfortably in the space, without crowding the walls of your dining room. But, the rug also needs to be large enough that it extends far enough out that dining chairs are still on the rug even when they are pulled out while family and friends are eating. A tricky balance, but one that you can certainly achieve with some careful measurements.
One of the biggest design flaws to avoid here is not to have the rug just floating in the middle of the room. It should touch at least a few legs of furniture, a lamp, element of the room to really look like it is a defined, cohesive space.
How to Select your Level of Cozy
Now this is just for an added level of fun, but once you've experienced a really great quality rug, you'll never go back.
Some rugs have longer, thicker piles, some are shorter and course. Depending on where your rug is placed—think in an entry way where people are wiping their shoes, vs. in the heart of your family room where family members lounge on the floor, you'll want to find a rug that matches.
I usually go for lower pile, more hearty rugs on the courser side for our entry way spaces, and for some runners, depending on where they're located in our home. Then, more soft, plush rugs are a better fit for us in our family and living rooms, and bedrooms.
And, in case you're interested—here are a few of our family rugs these days. Happy shopping!
For Living Rooms and the Bedroom
For the kids
So, now you've been officially schooled on all-things rugs! How do you plan to use your newfound design knowledge at home? Hit reply or leave us a comment on the Healthy Home Blog—we would love to hear from you!
P.S. We just launched our first-ever DIY Interior Design Crash Course, too. For just $67 you'll get our inside tips to interior design--all from the comfort of your home and on your own time.
Check it out here.
Ready to work with us?
Tell us more about your project. Then, we'll set up a free 15-minute consultation to determine which project fits your budget best.


tell us all about your project
P.S. Still not sure about all this virtual interior design stuff? Set up a free 15-minute consultation. No obligation, no sleazy sales pitch. Just learn about our offerings, and if we're a good fit for your home improvement project. Email us today at
nestwiththenelsons.com
.
Cheers to a new month, and a wonderful season ahead!
Megan

XOXO Always,
Megan Nelson, Co-Owner + Founder
Nest with the Nelsons
nestwiththenelsons.com
nestwiththenelsons@gmail.com