Dec 13, 2022 03:13 AM Central
Megan Nelson
amazon home, beautiful home, beautiful home decor, christmas, guests, holiday hosting, holidays, hostess with the mostess, interior designer, love your home again, nest with the nelsons, virtual interior design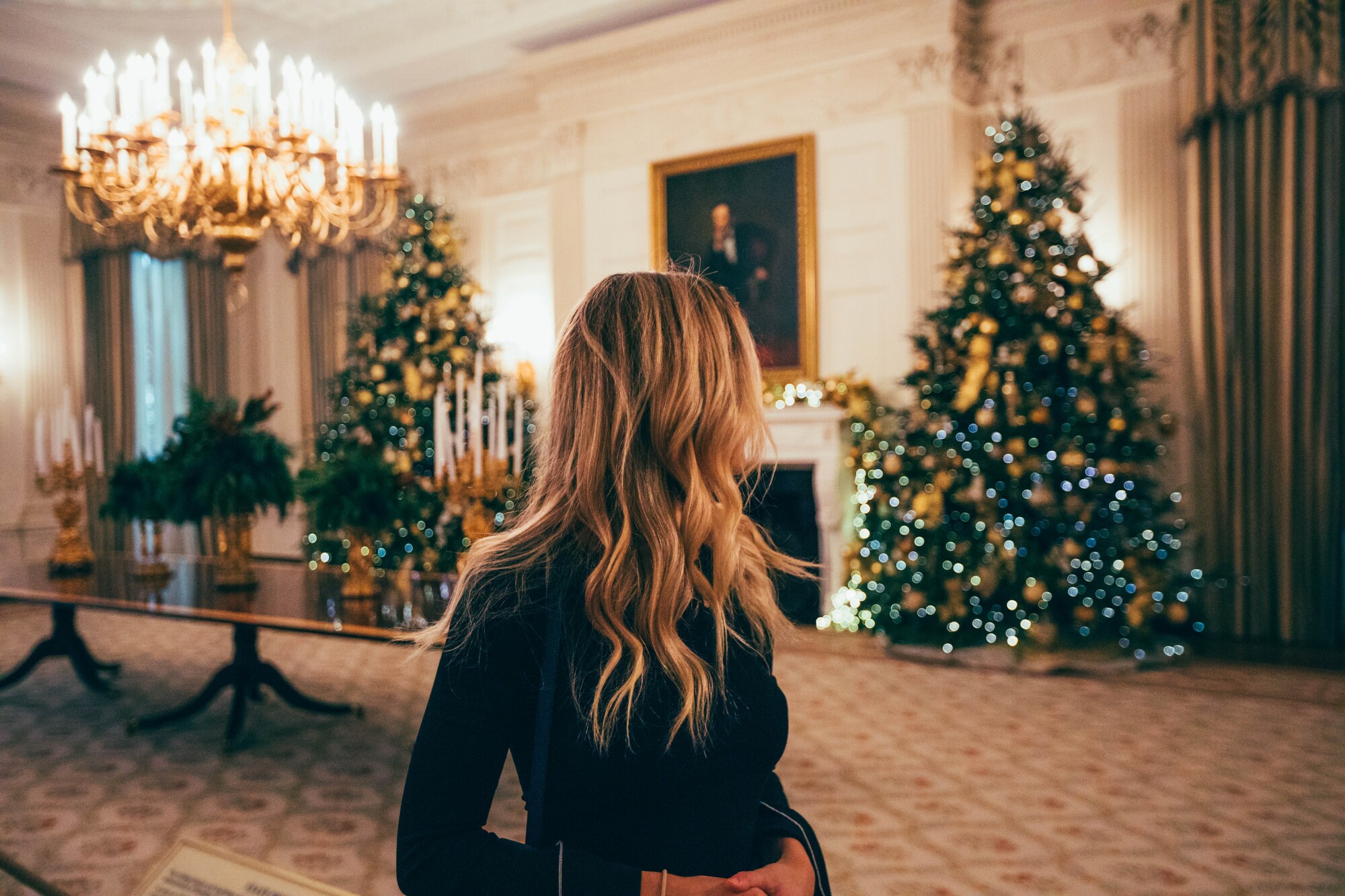 Our Best Tips to Make your Home Holiday Hosting Ready
By: Alicia Hall, Strategic Communications Intern, Nest with the Nelsons
When you have a beautiful home, love hosting, and prioritize time and space for others that bring you joy, ideas to keep your place in topnotch shape are calling your name! Keeping your house ready for guests shouldn't be a daunting task, so consider preparing for the days and tasks leading up to your next house party. Pre-preparation can call for smooth planning and a stress-free social event overall. If you prefer winging preparations the day of and rarely stress about it, that's great! However, this article is for my folks who find it handy to have some pre-party planning tips, and are looking for hacks when hosting a social event for the first time!
Daily Upkeep
A basic way to prepare for social events is simply with daily upkeep. If you keep your home tidy on a daily basis, this will lessen stress when it comes to your hosting preparation needs! This is not only good for guests that visit often, but is a good habit for you to keep your personal life in order. Daily upkeep before the laundry piles up or trash overflows prevents an overwhelming workload at the end of the week when you and your closest friends are ready to relax. Put away the knick knacks, throw, or give away things you don't use anymore as soon as you get the chance! This helps maintain a stress-free lifestyle. You know that feeling when you wait until the last minute to do a huge pile of laundry and the load is too heavy to bring to the laundry room! When clutter builds up, daily tasks become more and more dreadful overtime. Avoid feeling overwhelmed days before hosting by taking 30 minutes to an hour out of your day to get your house in order.
Make Space
If you're having a larger group over, it is important to remove any furniture that isn't essential for your guests. When furniture gets in the way and isn't useful for mingling, it's best to temporarily move it into a room that will not be occupied. You can make sure there is enough room and seating by placing seats around the perimeter. This can allow for enough seating in your house for everyone that's received an invitation, while maintaining an open space simultaneously. You can even arrange seating to encourage conversation by having more available seats near each other for a few people rather than just one or two guests. Having a couch or sofa for a few guests, while having multiple seating arrangements in other parts of your home can discourage smaller groups from forming. Clustered seating in one area of the house may even make your space feel enclosed. An open space should be inviting for everyone to hang out and enjoy conversation. If you have any game room furniture like a pool table, you can place it in the center for everyone to enjoy the fun!
Household Smells
One of the first things your guests will notice about your home is how it smells! Your guests will surely know what's been cooking in your kitchen, the last time your bathroom's been cleaned, or if you've recently taken your dogs to the groomer! When your guests enter, you want to make a good first impression with a scent that welcomes them into your home. Undesirable odors can simply be prevented by keeping things clean or through the use of room sprays, essential oil diffusers, or fresh flowers. Oil diffusers, wax warmers, or room sprays made with natural ingredients are all useful ways to keep your home smelling fresh, and can even add to the ambiance! Good places to keep your diffusers are in the bathroom, living room, and any other commonly used spaces in the house.
A Clean Bathroom
The state of your bathroom is a close second to what guests notice most about your home! It isn't uncommon for guests to make judgments upon hygiene based on the condition of your bathroom. My grandfather used to own a restaurant and he always made sure the bathroom was spick and span. His explanation was because lots of customers associate bathrooms with cleanliness. This isn't much different from the condition of your home bathroom when guests are over. Having a place for all your towels and other bathroom essentials is a great way to keep things in order. Make sure to clean your sink, toilet, mirrors, and sweep any surfaces collecting dust. Another plus is to have a towel for guests, so they don't accidentally use your face towel without you knowing!
Compartmentalizing Kitchen Supplies
An organized kitchen is essential for any food preparation for you and your guests. If your guests need silverware or a bottle opener, having an organized kitchen space works miracles! Keeping your kitchen organized in a way that keeps cooking convenient is a wonderful way to get started. Compartmentalizing tools and utensils can give yourself grace when preparing food for your guests. Knowing exactly where things are in the kitchen saves time and space in your cabinets for your next grocery run or for future house parties!
Music
You can keep your party rockin' with soothing background music! This can give your house a welcoming energy for everyone to feel relaxed and keep the cozy vibes at a maximum. Turning music on can encourage your guests to feel comfortable. You can craft your perfect house party playlist by asking your guests what they like, or you can select Jazz Fruits Music on your Spotify playlist. Or, you can even ask Alexa to play some Lofi tunes!
Cozy Home Vibes

With these tips, you'll surely have a charming house for your next social gathering. Give yourself grace by preparing ahead of time and most importantly, enjoy your time with close friends and family! We hope these tips have warmed your heart, and lessened the stress that can often be associated with hosting for the holidays ahead.
For more great tips for your home, and to truly love your home again, stay tuned. Nest with the Nelsons has some great content coming your way in the New Year.
Cheers to the week ahead!

Megan Nelson, Co-Owner + Founder
Nest with the Nelsons
nestwiththenelsons.com
nestwiththenelsons@gmail.com
---
Love your home again with our must-have resources ...
4. Are you a business owner looking to reach new customers?
Check out our Brand Partners page
to learn about our brand partner opportunity and secure an exclusive spot with us.