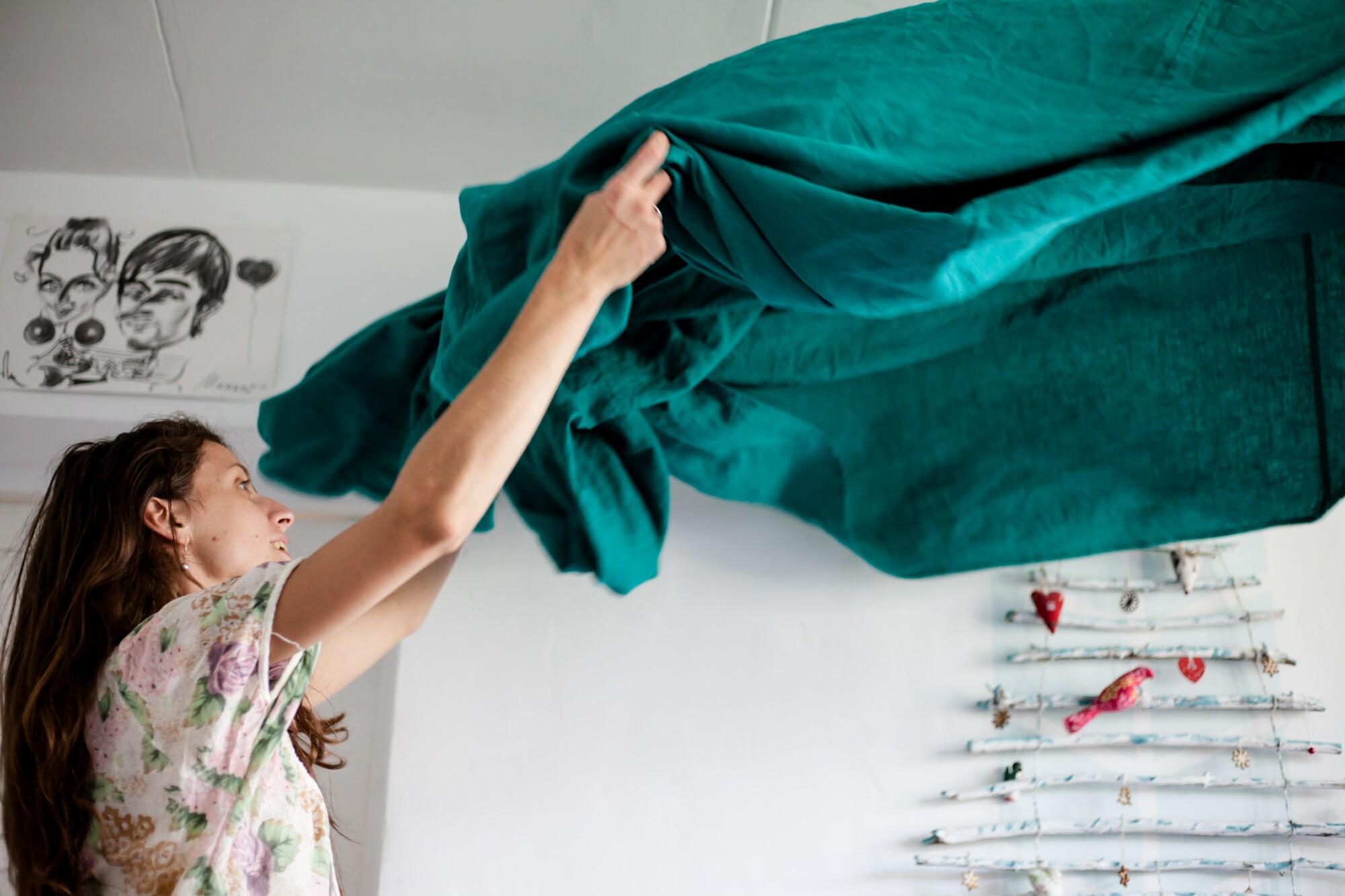 This stat totally stopped me in my tracks today.
So much affects our health and wellness these days. Sure, our nutrition is crucial, but did you know that the air quality and products we use in our homes make up a big factor, too? Here are some quick facts for you as you're starting to do some spring cleaning these days.
150 common household chemicals have been connected to allergies, birth defects, cancer, and other psychological disorders, according to the Consumer Protection Agency (CPA)
Liquid dish soap is the leading cause of poisonings in the home for children under six, as most brands contain formaldehyde and ammonia, according to the US House of Representatives Report
Women who work in the home have a 54% higher death rate from cancer than women who work outside of the home, according to a 17-year EPA study
Wow—that last one really got to me! Especially since SO MANY of us are now working from home … all of the time.
So, as you're doing some spring cleaning, do yourself a major favor and trash all of those store-bought cleaners, laundry detergents, soaps, bleach, dryer sheets, air fresheners, and anything else you've been meaning to get rid of.
Now is the time. Junk those. Put your health and your wellness first. Put your family first.
Not sure where to begin? Let's just mention the top 3 scariest areas of your home for starters.
1. Under the kitchen sink
YIKES! This can be an overwhelming area of your home in general, but to start thinking through the harmful chemicals that may be hiding—double scary.
Simplify things with this one cleaner that is natural, safe, and effective.
We use this ONE, yes ONE, cleaner to provide a masterful clean for our entire home. Could you say this is the answer to all of your problems? If you're a mom—YES, I think that's fair.
2. Laundry room
This can be another super toxic area of your home. And who knew, the scents of detergent and fabric softeners are so pleasant. But, that's just the issue! The chemicals are disguised under those "fresh scents." And, they are incredibly harmful to us, and our overall health.
We use this instead.
It's WAY cheaper, it's crazy effective, and removes stains every single time.
3. Bathroom
Oh the bathroom! This is a space in our homes that should be a sanctuary, a retreat, and a place where we can have the best start to our day. Instead, many of us are bogged down by the chemical burden that completely consumes our beauty products, deodorant, fragrances, and toothpaste. News flash, every single one of these products that you can pick up from the store are chocked FULL of chemicals.
Explore these safe alternatives that have transformed our health and our home instead.
How much time do you spend in and around these areas of your home every single day? This girl does constantly.
Out with the old, in with the new—your health will thank you, too. We can't wait to help you transform your home today!
Wishing you all the best as you kickstart your spring cleaning spree!
XOXO,
Megan Nelson, Co-Owner + Founder
Member ID: 10489847