Dec 28, 2020 03:45 PM Central
Megan Nelson
2021 goals, 2021 here we come, bless this mess, boss babe, busy mom, clean home, country road 5280, diy oily hacks, get clean, get healthy, healthy and fit, healthy and well, healthy mama, helpful hacks, mama on a mission, new year, new you, oils to the rescue, self-care, tips and tricks, well mama, wellness, yoga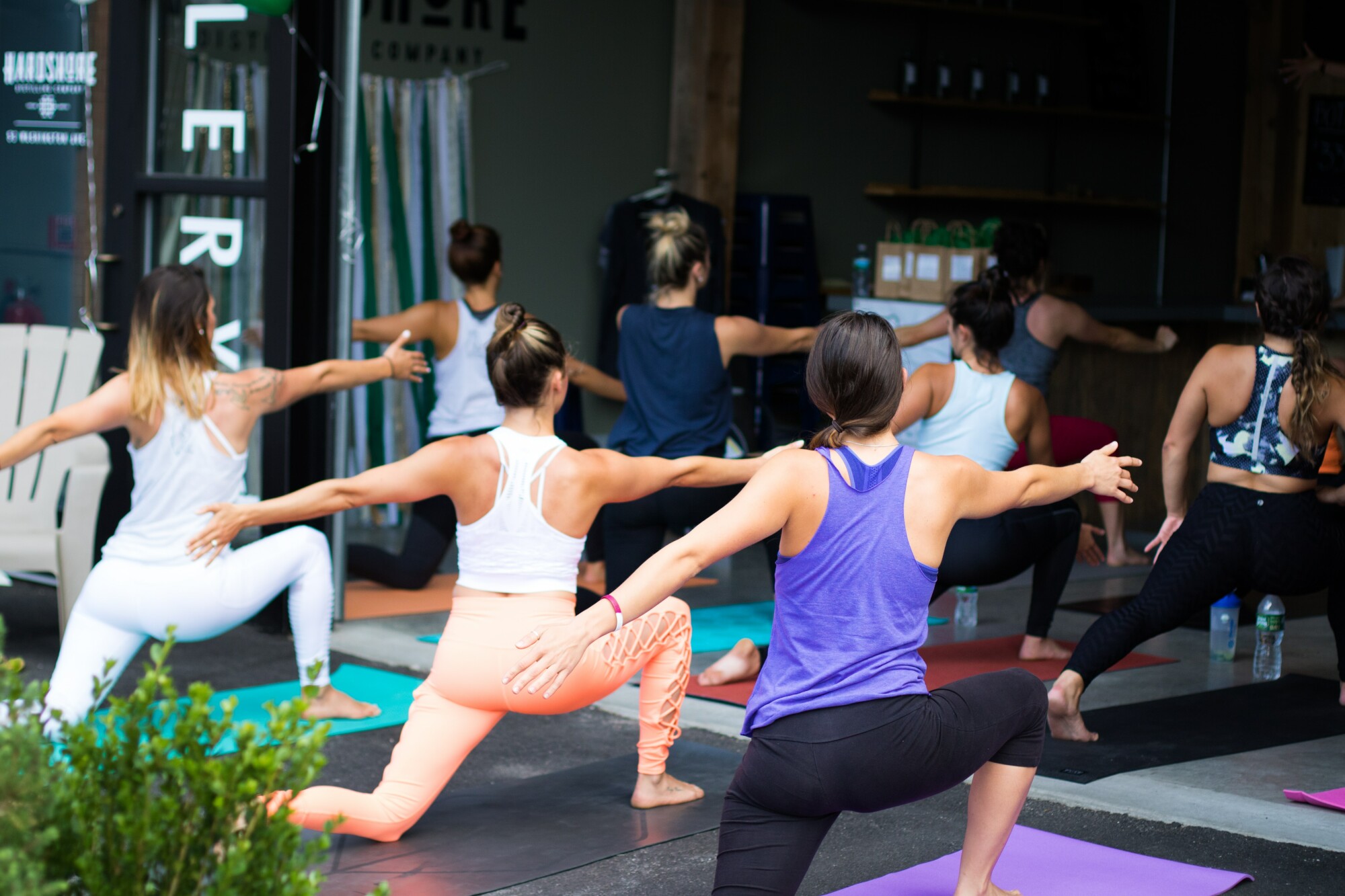 2020 is Wrapping Up (FINALLY)!!!
The New Year and a new fresh perspective with brand spanking new goals is right around the corner. WOOHOOO!!!
As such, we're dropping our New Year, New You Series TODAY!
We'll continue dropping content each week now through January. This content is so sweet, you simply cannot miss it. Not to mention, it's the perfect pairing to rock your New Year, and all of those awesome New Year's resolutions ahead.
Catch the full lineup of the New Year, New You series seen first here on the Blissful Mom Blog.
For this first week of content, I'm ecstatic to introduce my sweet friend and the ultimate Yogi herself, Amy Kaspar of Country Road 5280.
Ever wonder if you're really striking those yoga poses the right way?
News flash: There is a right and a wrong way. No worries—I'm learning here, too.
Another epiphany, perhaps, for some: Along with the proper poses in yoga, there's some added benefits when you pair it with 100% pure essential oils, too.
And no, I'm not referring to any of that "stuff" you can pick up at the store. I'm talking about the good stuff that you can only get from real people on a mission to live happier, healthier lives.
By using 100% pure, real essential oils from a reputable source while practicing yoga can provide the ultimate healing, restorative, and stress-relieving setting as we welcome in the New Year.
I don't know about you, but we're all in need of help in this area these days.
So, let's get your downward dog on, put on your favorite yoga pants, and blast some essential oils.
It's time to strike a pose, relieve some stress, and get a little workout in while you're at it.
Cheers to the New Year ahead!
Looking forward to you jumping back on the blog next week for the next edition of the New Year, New You Series. See you then!
Megan Nelson, Owner + Founder
Dec 18, 2020 06:02 AM Central
Megan Nelson
bless this mess, boss babe, healthy mama, helpful hacks, mama on a budget, mama on a mission, maximize your time, midwest mom, oils to the rescue, save money, save time, stress management, stress-free mom, surviving work from home life, tips and tricks, work from home, work-life balance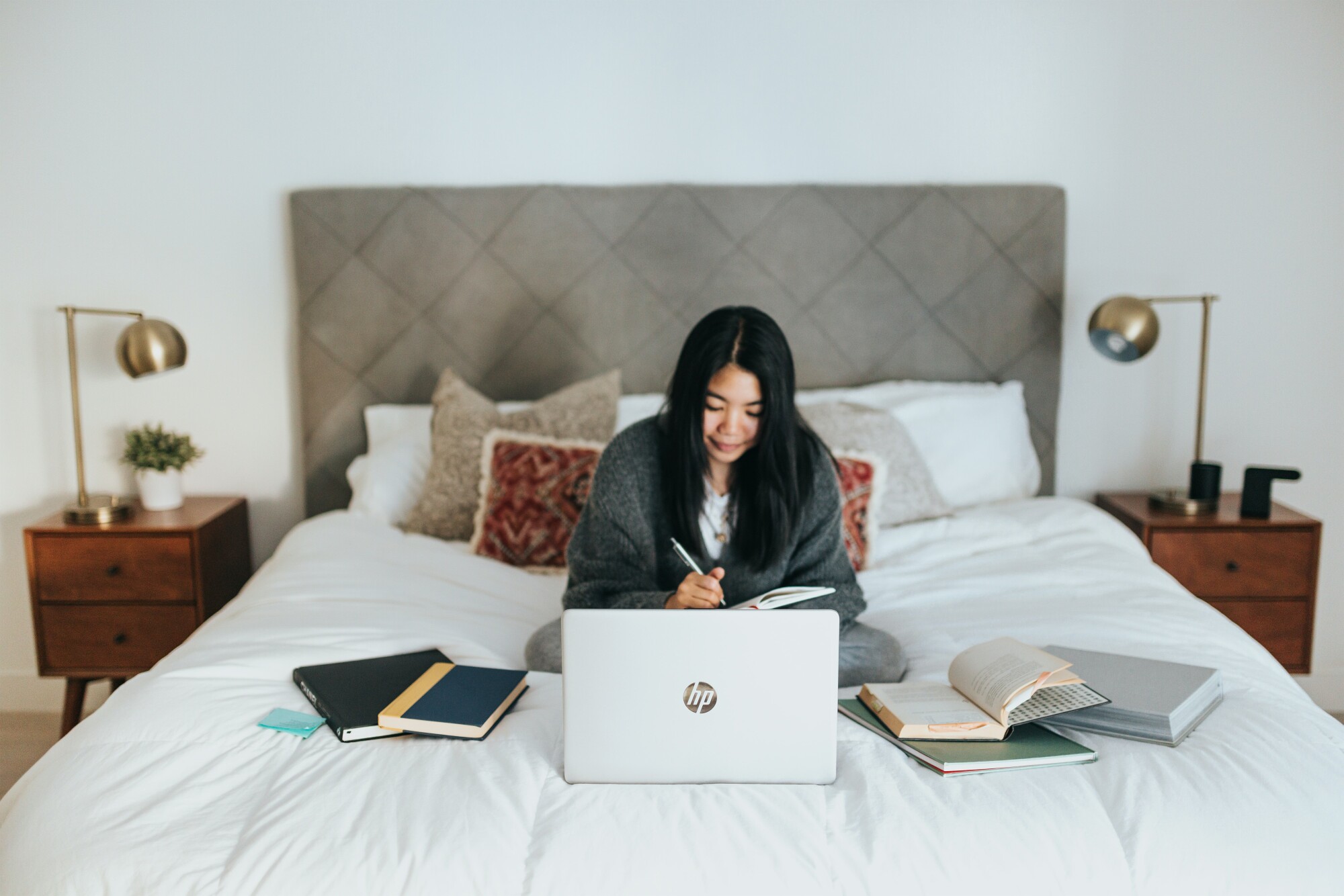 HOW TO SURVIVE WORKING FROM HOME WITHOUT LOSING YOUR MIND
Working from home has so many perks! The flexibility is amazing, you can essentially set your own hours, and you can throw in a load of laundry (and maybe even exercise) while you're in another Zoom meeting.
But this new working from home gig can also be dangerous, and a pitfall to your work-life balance.
What is this work-life balance you speak of?
I know, right?! It has been nearly impossible (for me, at least!) to strike a work-life balance while working full-time from home, running a business, keeping the house afloat, and the kids entertained. It is A LOT to juggle.
And, I've got to be honest, I'm used to having a ton of irons in the fire. This working from home full-time thing has definitely thrown me for a loop.
But, since March 2020, I have learned a fair deal of tips and tricks to make things a bit smoother and more efficient for every member of our family.
Catch my top 3 tips for maximizing your work time while at home, striking a good balance with the kiddos by your side, and not totally losing your mind.
Ready to dive in?! Here we go!
1. Plan Things Out … The Night BEFORE
This trick works for me time and time again. Plan out your day, and prep as much as you can the night before to maximize your workday. Lay out your clothes for the day, and the kids' clothes, too. Pack any lunches or plan out meals ahead of time, if possible. Set your coffee mug out, and your workout stuff, too. Get your workstation all set the night before, too. Any little tasks that you may dread first-thing in the morning, take care of those. Your morning and your productivity will thank you!
2. Block Your Time
This is another tip you can do the night before, or the week before, if you're feeling ambitious. Block your time so you know exactly what needs to happen each hour you're awake. Notice I say each hour you're awake there … not only the hours you're planning to work. Map it all out—taking the kids to school, your virtual meetings, exercise time, lunch—all of it! This will give you a realistic picture of how much time you actually have to work with.
3. Stay Positive
Now this may be easier said than done. I get it! When it's 9:00 AM, you've been up for 3 hours, and you've gotten NOTHING done on your to do list. However, a bad attitude is not going to serve you. Put those positive pants on, re-fill your coffee, and pump some essential oils into your workspace. Your mindset and your long list of work to-dos will thank you. And, you'll feel better, too!
What tips are you using these days to survive your work from home time? I can't wait to hear from you!
Megan Nelson, Owner + Founder