Aug 16, 2021 08:42 AM Central
Megan Nelson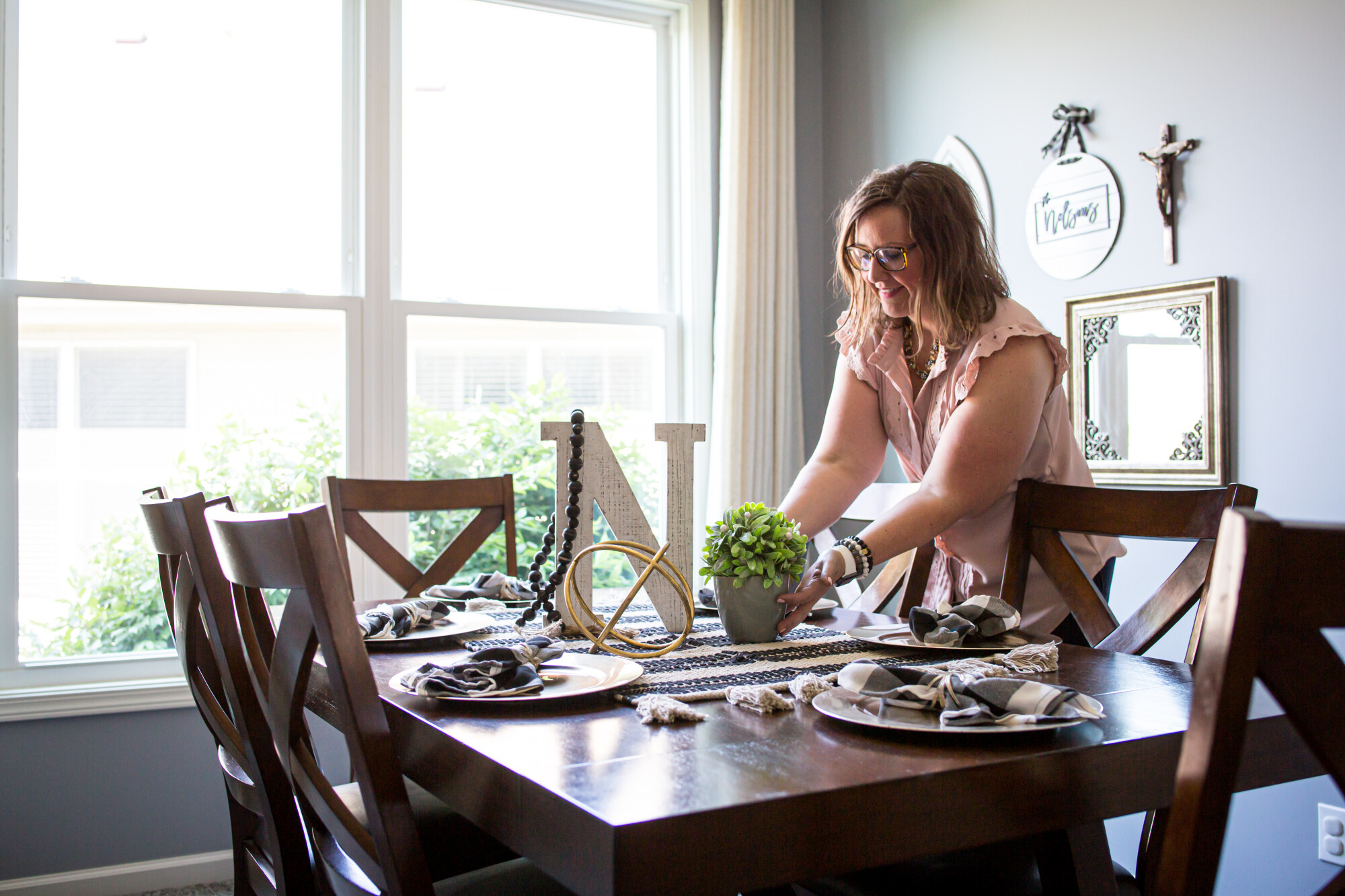 Our Step-by-Step Approach to Virtual Interior Design
What comes to mind when you think of hiring an interior designer? Come on, be honest!
Do you see endless dollar signs, unbelievable amounts of time scouring home stores, and a total time suck? Many of you have shared that these are the horror stories you have created in your minds surrounding the typical interior design process.
Now, while this may have been the way things used to be, and how many designers still approach it, at Nest with the Nelsons, we've taken on a new approach.
We want to hear from you, and learn about your space, but we firmly believe we can do all of that online, without needing to be sitting in the same room. We conduct all of our sessions virtually, usually through Zoom, with a splash of email and exchanging photos of your space.
We save you time, money, and headaches along the way, too.
By conducting our consultations completely online, we're able to provide you the best possible service, for a fraction of the cost, while saving you precious time. Did we mention once your project is complete, we'll create a shopping list, and even do the shopping for you? Yes, all of it! Whichever level of hand-holding or independence you desire, we're here to help.
So ... are you ready to dive in? Here's what comes next!
Simply book your consultation. Let us do the heavy lifting of the design concepts. After any of our design consultations, we'll prepare a step-by-step plan for you to carry out the designs in your space, along with product recommendations to make your dream home a reality. Let's work together today!
Your Healthy Dream Home Awaits
We know how hard you work, how little time you have to spare, and how your home is your sanctuary … or it will be after you work with us!
Here are the quick + easy steps to make your healthy dream home a reality today:
Walk us through your vision and goals for your space during our session

Await your healthy dream home plan
Ready to work with us?
Tell us more about your project. Then, we'll set up a free 15-minute consultation to determine which project fits your budget best.
That's a wrap! We cannot wait to work with you on your next home project!
We're here to help, and cannot wait to make your dream home your reality.
Cheers to starting fresh + new today! Talk soon!
Megan

XOXO Always,
Megan Nelson, Co-Owner + Founder
Nest with the Nelsons
nestwiththenelsons.com
nestwiththenelsons@gmail.com


-------------------------------------------

Looking for a little extra help? Check out these must-see resources...