Nov 15, 2021 07:11 AM Central
Megan Nelson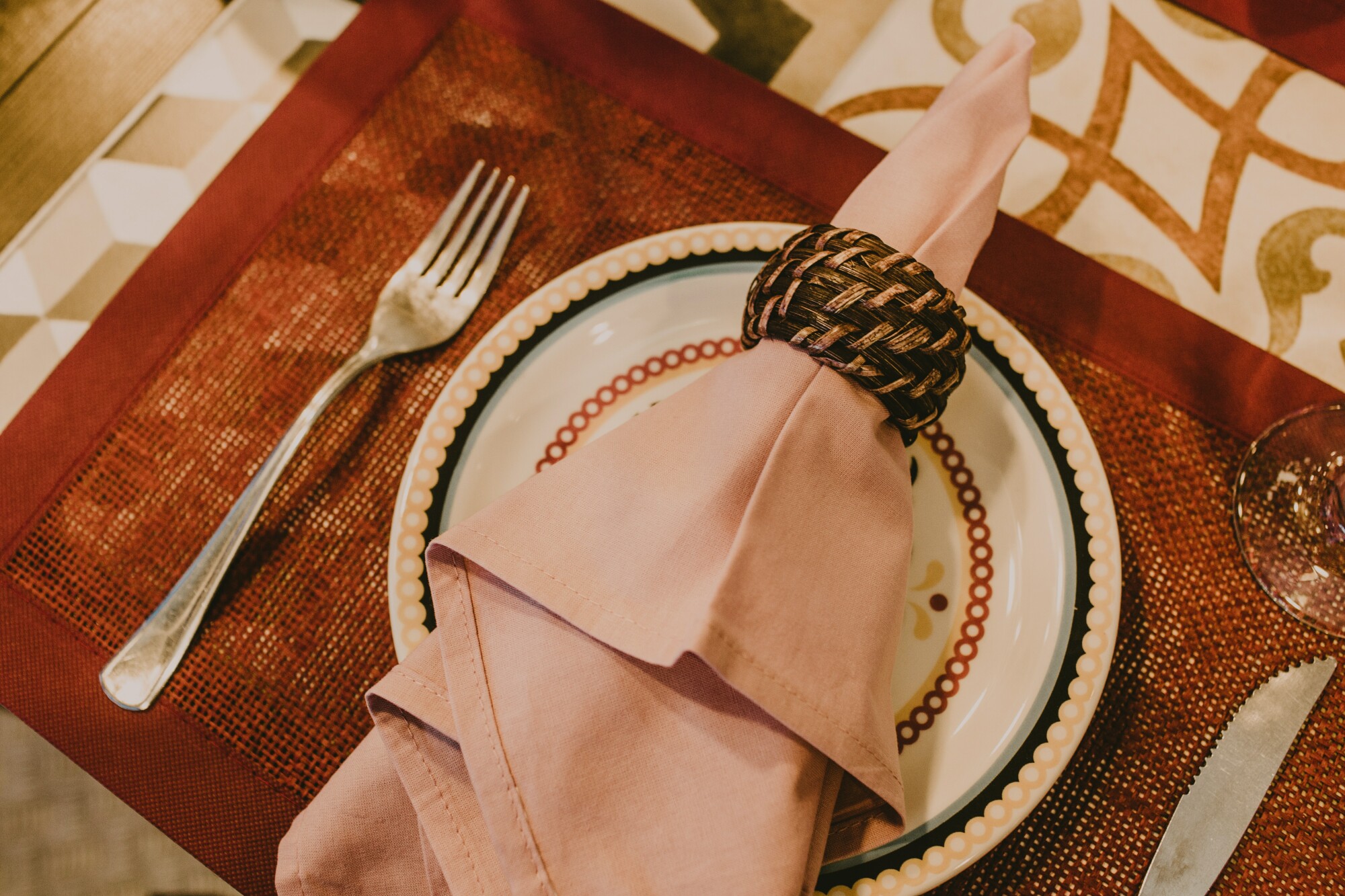 Handpicked Holiday Table Decor Must-Haves
By: Megan Healy, Strategic Communications and Brand Management Intern, Nest with the Nelsons
It's official: the holiday season has begun! The menu has been set, but what about the table? While this is meant to be a time of relaxation and quality time with the family, it often ends up being one big stress-fest. No need to fret, though, there are ways around this chaotic time that allows you to enjoy the process and avoid the stress.
I'm here to show you the best way to decorate your home for Turkey Day. There's nothing quite like pairing a fantastic dinner with decoration that everyone will appreciate. This can be overwhelming, though, and I get that. The kids are running around, football is probably way too loud, and the mashed potatoes are just a tad bit too runny. Been there, done that.
To take control of this stress, there needs to be a bit of pre-planning. And remember, there's no such thing as over-preparing. Lists are my best friend, but these are some additional ways to totally rock this Thanksgiving.
There can be a lot of pressure to put on the dinner table in the holiday season. The best way to take control of this stress is to compartmentalize every bit of this process. So, lets get specific with it and start with the dining table's centerpiece. You can never go wrong with flowers. Lilies, Red Carnations, Orange Roses - they all go well together and look fantastic with your dinner. Apples or pumpkins will fit right in with them as well. Make sure your centerpiece is functional, too. Sure, it's beautiful to look at, but you still want to be able to talk with your family at the table. So, try separating the flowers into three or four different small vases and spreading them out along the table runner. This way, you can still see your family and enjoy the spread at the same time.
If flowers aren't your thing, no worries. Another great go-to is to spread out eucalyptus along the center of your table and fill the middle with white décor. This could include white pinecones, pumpkins, and gourds, or white (preferably fake, hello safety hazard) candles. This keeps your display simple, yet elegant.
The best part of the transition from Halloween to Thanksgiving is knowing you can reuse many of your decorations. (Less work for you!) Of course, zombies don't look great around the dinner table, but pumpkins do! A fantastic way to reuse your pumpkins and give them an extra sparkle is incorporating a quick DIY to your schedule. Trade your ordinary orange pumpkins for some white and gold ones to give your dinner a classy flare. Matching the color of your dinner plates with your pumpkins is always a plus! This is a great way to get the kids involved with decorating, too. Who doesn't love a little therapeutic painting session?
Don't Let the Table Have All the Fun!
The rest of your home needs some love, too. Hosting your family for the holidays means inviting them into a place where they can feel comfortable while giving thanks. Incorporate DIY garlands across your kitchen counter and fireplace. This is an easy way to incorporate decorations that aren't too loud, but still add a little something to the room. These garlands can be fall leaves, or like I mentioned earlier, eucalyptus always looks great. If you have a small chalkboard laying around the house or have time to go pick one up, have you or the kids draw a turkey on it. This adds a personal touch to it and after all, you can't have turkey day without some turkey décor.
Another fan-favorite is wheat bundles. Ever so popular this time of year, they are easy to find in stores and are low-cost! Grab a couple bundles along with some ribbon of your choice, wrap them up, and place them where you think the room needs it. A simple but festive touch to the holiday.
You may have seen this trend pop up at weddings and birthday parties as the best way to remember the night. If you have a Polaroid camera on hand, it's time to set up a picture station. On a small table, spread out a pretty cloth and put the camera on it with a black journal or photo book along with a pen. Have each of your guests take a selfie or two, tape the photo to the journal along with a loving note.
If you don't have a camera with instant printing capabilities, you can still leave out the journal for guests to write in throughout the day. Remember to get one or two big family photos, and have it printed out later so you can attach it to the book. In a few years, you'll be glad you did.
Set aside some time prior to the big day to practice setting the table. Put together everything just like you would day-of, just to make sure you like the set up. If you like it, great! If not, no worries, you've now given yourself enough time to make changes. This way, you can focus solely on perfecting your meal.
This also gives you a look at where you may have gone overboard at the craft store. Trust me, we've all been there. By giving yourself a big overview, you can see what you actually need versus what you can probably survive without. Christmas is on its way, so returning any unnecessary decorations will help you as you start preparing for the next holiday on deck.
After a crazy year and a half, it's important to take a step back and be grateful for where you are and what you have. If the turkey doesn't turn out right, and table décor isn't exactly how you pictured it, don't stress. At the end of the day, you can still say you were surrounded by family, creating memories to share for a lifetime. Worst comes to worst, you can always try again at Christmas!
Looking for a completely curated look this Thanksgiving? Here are some of our favorite table decor go-to looks for the season.
*Affiliate links may be included in this blog post.
Looking for a bit more help curating your holiday table decor ... Why not
schedule a design consultation
of your own? We offer 30-minute and 1-hour consultations, along with packages customized to all of your home + holiday hosting needs.

XOXO Always,
Megan Nelson, Co-Owner + Founder
Nest with the Nelsons
nestwiththenelsons.com
nestwiththenelsons@gmail.com


-------------------------------------------


Looking for a little extra help? Check out these must-see resources...