Jul 5, 2022 09:24 AM Central
Megan Nelson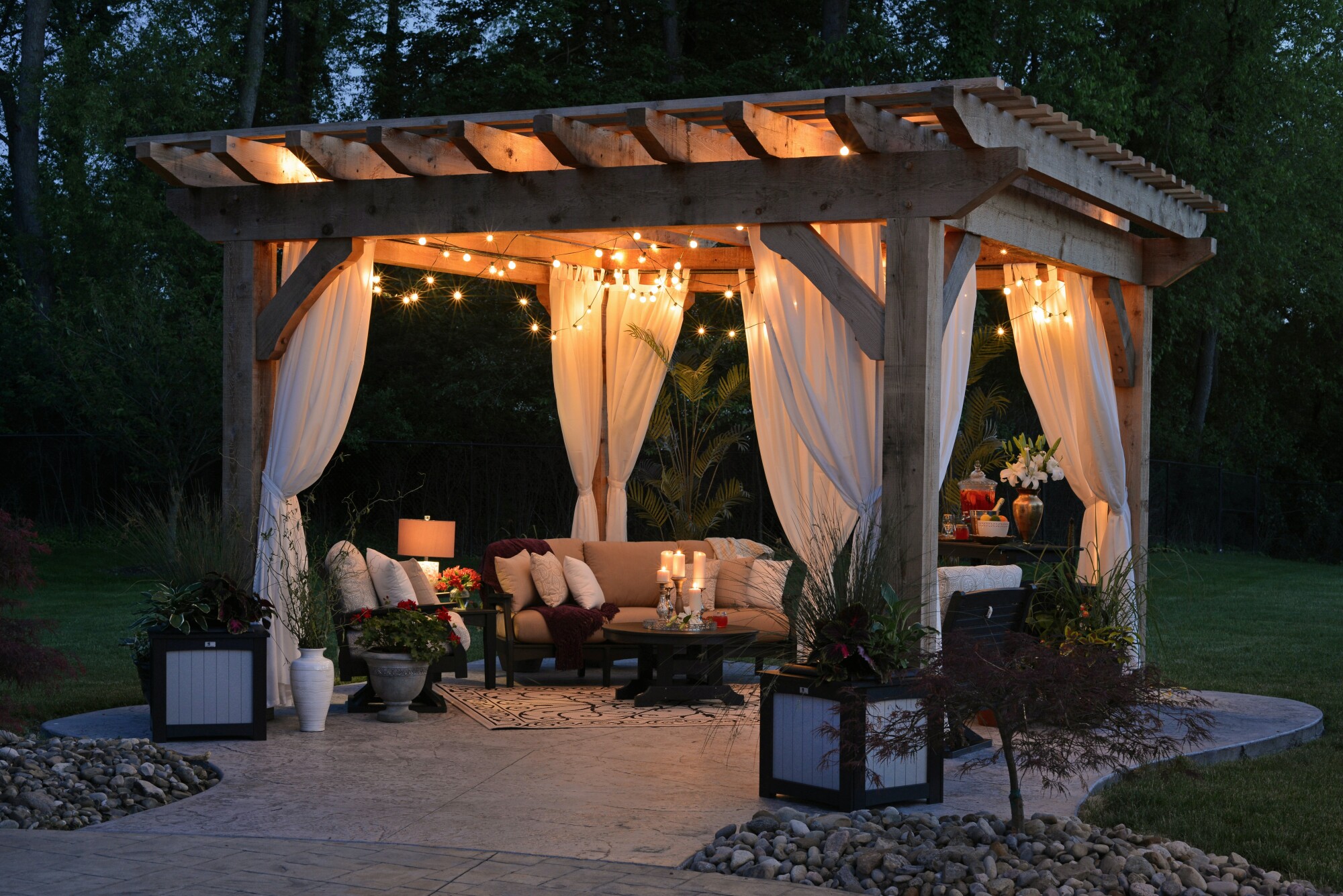 Create the Ultimate Outdoor Oasis in 4 Easy Steps

By: Megan Nelson, Co-Owner + Founder of Nest with the Nelsons
We hope you had a wonderful time celebrating the Fourth of July with family and friends, near and far. We enjoyed every minute of our day starting with a neighborhood parade, a little down time, a pool party with family, and rounded out the evening with our family tradition of watching fireworks together from our primary suite with a great view.
Yesterday was the epitome of a summer day, so we couldn't help but share our top summer tips to create the outdoor oasis of your dreams at home. Ready for this goodness? Grab a hot or not beverage, settle into your lounge chair, and enjoy the read–poolside!
We've got to be comfortable in our outdoor oasis, am I right?! Let's set the mood with some stellar seating! But first, we need to know how you're using the space. Is this a major lounge area, or will you be dining in this space–maybe both! Selecting the seating really sets the mood for your outdoor oasis moving forward, so don't skimp on this step.
Some of our favorite seating options in an outdoor oasis include lounge seating situated in a U-shape filling your space. Another great option is to position one outdoor couch across from two rocking chairs, with a coffee table in the middle. The beauty of this situation is it could easily accommodate a lounge, drink, and dine situation. Another great go-to is to have a traditional outdoor dining table and chairs. By adding in some comfortable cushion pads to these seats, this dining table turns into an ultimate lounging arena, too.
Think pergolas, under decks, curtains, oversized umbrellas – anything goes here, as long as it adds to the comfort of your outdoor oasis. Our personal favorites these days are enjoying our oversized, movable umbrella to provide some shade while relaxing on our deck. We also just installed outdoor curtains under our deck to provide the ultimate outdoor oasis. It looks beautiful with the curtains drawn, and when the curtains are in use – it provides wonderful shade when we need it most in the heat of the afternoon. We even chose a curtain that will double as a movie screen with a portable projector.
Lighting totally pushes the envelope to set the mood for your outdoor oasis. I cannot get enough of those adorable Edison bulb string of lights. Hang them along a deck, weave them through a pergola, or just on a stair railing. The light makes such a big impact, and you'll be surprised how much oomph it adds to your space for such an easy addition.
Bring on the rugs, the decor, and the cute little extras – this will just enhance your outdoor oasis. Think comfort and function here, too! Rugs are a great addition to decks and patios to aid in a soft, cool spot to rest your feet. Not to mention they are just so darn cute! Add in some plants, some decor, and a coffee table or end table, too. Need a little storage? Adding in a patio storage box is a wonderful way to stash cushions and pillows on the off season, and water toys for those with kiddos, too.
Now that you're dreaming of that outdoor oasis, make it a reality. Let yourself take some time to explore Pinterest for inspiration.
We have some dreamy outdoor inspo to share, too.
Take an afternoon to walk the aisles of Menards, and create your own outdoor sanctuary. Still stumped on next steps? Send us a quick note. We'll help those dreamy outdoor inklings become a reality for your space – all on your budget.
Refill that drink, and get to work on creating the outdoor oasis of your dreams! We can't wait to see what you come up with.
XOXO Always,
Megan Nelson, Co-Owner + Founder
Nest with the Nelsons
nestwiththenelsons.com
nestwiththenelsons@gmail.com


-------------------------------------------


Looking for a little extra help? Check out these must-see resources...