Jan 31, 2023 01:53 AM Central
Megan Nelson
best morning, best of omaha, book now, coffee please, healthy interior design, home refresh, love your home, love your home again, morning routine, nest with the nelsons, new on the blog, schedule your free consultation, virtual design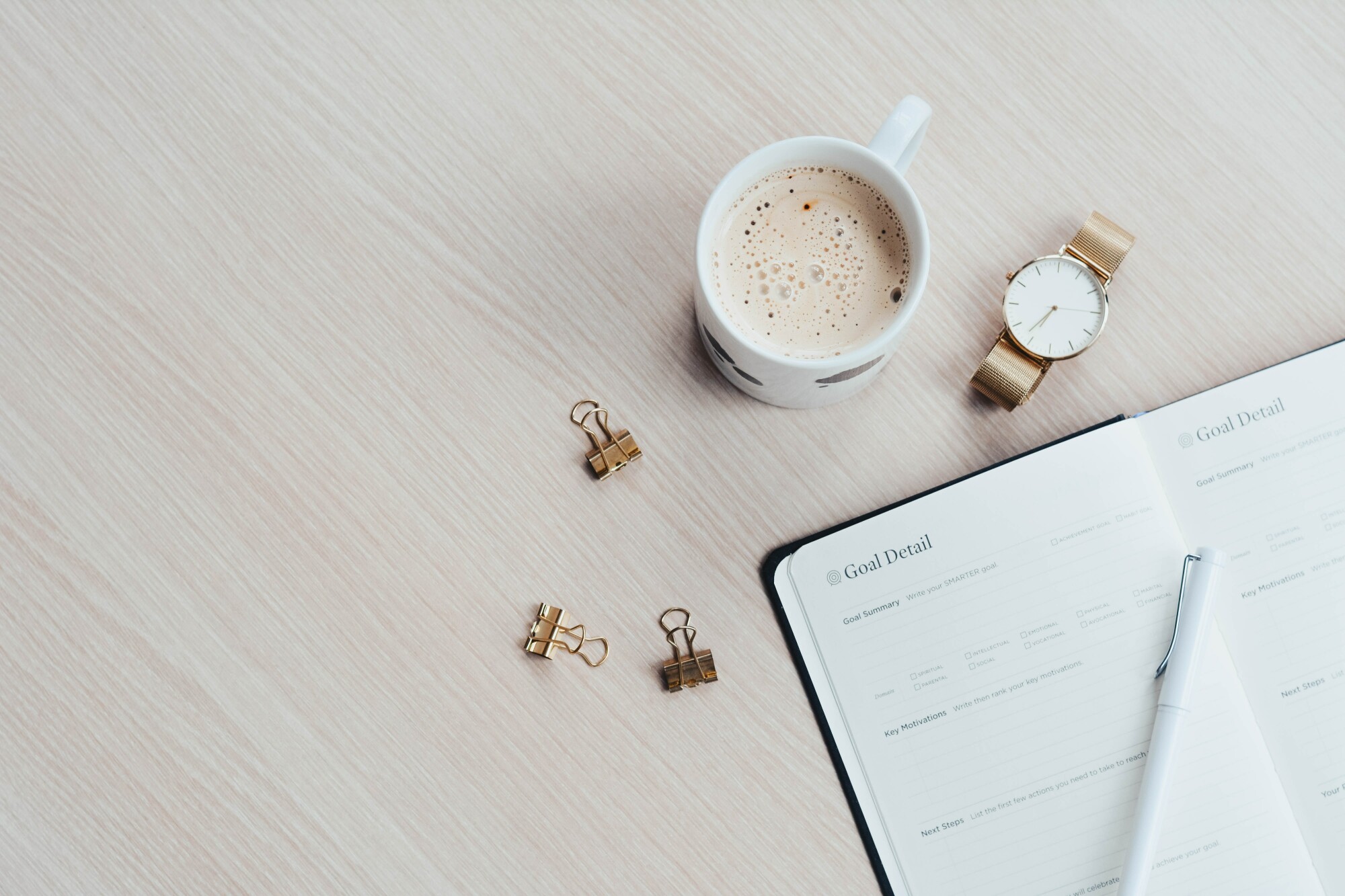 Essentials to Having the Best Morning
By: Alicia Hall, Strategic Communications Intern, Nest with the Nelsons
A great morning always starts with self care. Having a morning routine that begins with calm, tenderness, and confidence will nourish your energy levels throughout the day. Imagine Beyonce, Lizzo, and Alicia Keys. They don't just gain confidence with side character energy! They manifest strength, positivity, and compassion to get through life, whether that be through body positivity or perseverance through many life obstacles. These are all qualities to strive for, especially when life gets overwhelming, work becomes hectic, or unexpected events come our way.
Our saving grace might just be the little things - a great morning routine for instance! Sometimes when the rain comes, we think it'll come pounding down until it storms. However, this isn't always the case. Manifesting positivity in the morning might just be one of those little things that turn rain to mist. This article will provide essentials on how you can start your day with radiance and vitality, so let's dive in head first!
Who says they gain confidence from disarray and self-deprecation? I'm confident no one has unless they mean they've learned to become positive by really going through it! Sometimes the best way to stop negative thoughts from intruding mindfulness is by recognizing all the positive qualities about yourself and your goals in life.
What do you love about yourself? How can you make your dreams obtainable? Don't just think about them, write them down and hang those positive notes on your bathroom mirror! Don't sweat it–everyone has qualities that are lovable. It might be about how you've persevered through the pandemic or about how your smile can illuminate a whole room. It doesn't have to just be about yourself either–feel free to sneak a meme or two in there! If these notes are about your goals, make them count and switch them out whenever you see fit. Every morning should be a morning that makes you feel good, because at the end of the day everyone deserves that.
Now when you wake up, don't forget to look at that brilliant mirror of yours and flash that stunning smile! Remember those feelings of kindness aren't just pen to paper, but they truly are a sentiment to how deserving you are to this world.
Having a nutritious breakfast to kickstart the day is very important! Breakfast replenishes your body and raises levels of glucose needed for your brain. When your brain isn't fueled, energy levels will be low. Thinking, memory, and learning are all closely related to how you fuel yourself from the foods you eat. Breakfast isn't called 'the most important meal of the day' for any reason!
For the most nutritious breakfast, avoid too many processed foods and try eating from the five food groups. The five food groups include fruits, vegetables, grains, protein foods, and dairy. If you're on the go, you can whip up a protein shake to get fueled for the rest of the day. It's easy to skip breakfast when you're in a time crunch, but making time for it will make you feel better and more productive. Drinking coffee with a healthy meal for some people can even relieve anxiety. Complex carbs (like whole grains) are thought to raise serotonin levels, which has calming effects for the brain and body.
Not convinced yet? Try it and see for yourself! I promise you'll feel a difference with your levels of energy, productivity, and alertness, especially if you have a long work day ahead.
Megan Nelson, co-owner of

Nest with the Nelsons

shares, "Our family loves a fun and full-blown breakfast of waffles, pancakes, eggs, and sausage, but this is usually our weekend go-to. On a typical morning throughout the week, I keep things pretty simple, quick, and easy to eat on the go. Keurig is my friend before any coffee shops are open. I usually pair that with an

Optavia protein bar

for breakfast for the perfect hearty breakfast that I can take as we're running out the door to get to school on time. It's also a great quick and easy start to my day of virtual meetings and design work with clients."
Having time for yourself in the morning is especially important for you to feel prepared and energized for the day ahead! Prioritizing time for yourself will give you the mental headspace needed to work efficiently. It can be easy to skip this part of self care, but if this is something you find time for, it will improve your levels of stress. Applying mindfulness to your morning routine will help you focus on personal goals and give you incentive to put your best foot forward.
While there are various ways to enjoy solitude throughout the morning, I asked Megan a few questions about how she makes time for herself when a new day dawns:
Are there any inspiring books, podcasts, or quotes that have given you tips to achieving mindfulness?
I LOVE the book

Miracle Morning

by Hal Elrod. It's a fantastic and quick read giving you the recipe to the perfect morning. The rituals are simple, but life-changing. I would highly encourage you to add it to your 2023 reading list if you're looking to level up your mornings.
How do you maintain balance between yourself and with your kids when the day begins?
Waking up before everyone else in the house is up is crucial to strike a balanced routine with our busy family. This is always my goal, and the ultimate recipe for a better start to the day. We also do a good amount of prep work the night before. That looks like laying outfits out for the kids, and myself, the night before. Packing lunches, backpacks, and bags is important, too. When we have super early or extra hectic days ahead, we even lay out shoes, and throw items in the car to further expedite our morning routine.
Do you have experience meditating? If so, what was that like?
This is something I have tried here and there. Usually the key to meditation is having a quiet space to yourself. That is not how I would typically describe our house. :) But, while I'm getting ready for the day, I like to say a few morning prayers of gratitude. Since the New Year, I've also really enjoyed taking 20 minutes out to tune into The Bible in a Year podcast with Father Mike Schmitz. (And, if you know my married name, it's also Schmitz, but no relation here -- I wish!).
Once you set your goals, it may be helpful to have a morning motto. Whether it be eating a hearty breakfast to finding a few extra minutes for yourself, any difference counts! In this society, it can be so easy to forget our values and find balance between ourselves and what life requires of us. But, a little morning motivation catered to your happiness is a great stepping stone to feeling fresh and ready for the rest of your day.
Megan shares, "My motto for myself, and one that the kids and I often say as we're on our way to school for the day is: "It's a great day to have a great day." Simple for sure, but it's a choice that we have to make every day great, and it's a good way to put some perspective on every day being a gift."
What is your morning motto? It can be anything that inspires you to feel the best version of yourself.
I hope this read finds you well, and that you experience beautiful mornings ahead. Remember, be gentle with yourself and prioritize time to find your pockets of joy. ♥️
Another essential to the start to a great day is waking up in a space you love. Let Nest with the Nelsons refresh your space, all on a budget. Schedule your free 15-minute consult to learn more today.
Megan Nelson, Co-Owner + Founder
Nest with the Nelsons
nestwiththenelsons.com
nestwiththenelsons@gmail.com
---
Love your home again with our must-have resources ...
4. Are you a business owner looking to reach new customers?
Check out our Brand Partners page
to learn about our brand partner opportunity and secure an exclusive spot with us.