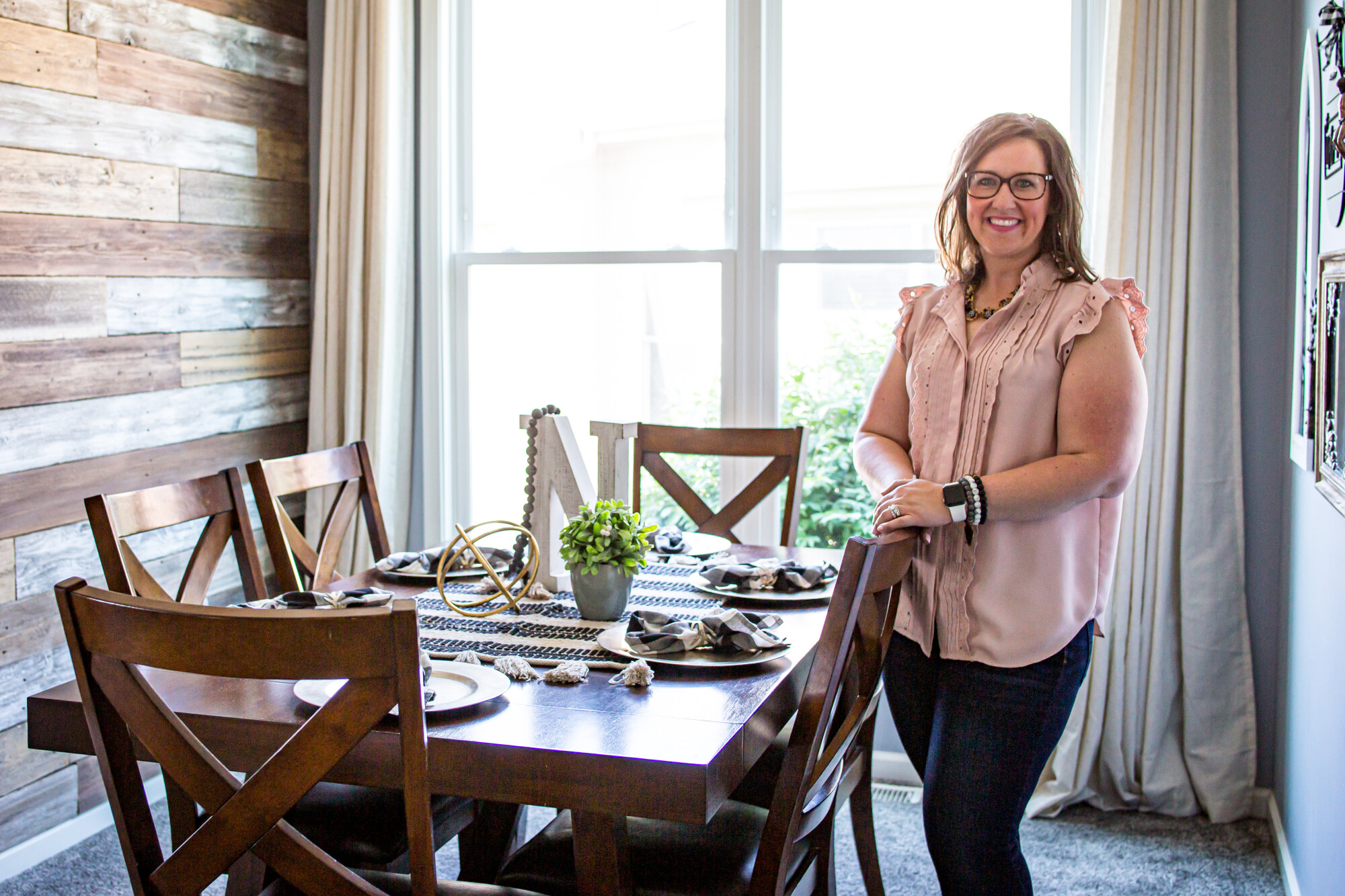 5 Reasons You Need an Interior Designer
By: Megan Nelson, Co-Owner + Founder of Nest with the Nelsons
The home design process is a beautiful thing … if you do things the right way from the beginning. But, there are many turns, shifts, and costly expenses that may present themselves along the way. We're hitting you with 5 of the top reasons you need an interior designer in your life TODAY. Read this quick list now. It may just be the difference of saving you a ton of time, money, and headaches through your next home project.
Save Money
First on the list, and usually a huge motivating factor – save money! When you hire an interior designer, we are up on the latest trends, know how to work with to get the job done right, and can help you avoid costly mistakes. In short, when you hire us, you won't have to sweat the small stuff. Our design service fee is minimal compared to costly mistakes that can easily be avoided with our help from the beginning of your project.
Save Time
Along the same grain, when you work with an interior designer from the onset of your project, you'll have a professional on speed dial when any issues, hiccups, or unexpected turns arise. If you're tackling a smaller home project, you may dodge some of these crazy time-consuming pitfalls. But, if you're tackling a bathroom refresh, a kitchen remodel, or looking to update more than a room or two – you need us. Trust the process, and be reassured that your time is so much more valuable than receiving (another!) unpleasant call from a contractor.
Contacts
Speaking of contractors … interior designers also have a keen sense of and connection to contractors who will get the job done the right way the first time. Now, this may seem like a no-brainer to you, but oh my friend – it is absolutely not! Increasingly over the past couple of years it has been harder to find dependable, reputable, and affordable contractors. Not to mention one who you can actually get a hold of when calling. We have taken the stress of this out of the equation for our clients. Work with us, we'll refer you to the contractors who can make it happen. P.S. We have a trusted list of contractors we fully recommend here, too.
Increase Your Home's Value
That's right – working with an interior designer has major benefits to the value of your home, too. In fact, a recent study even noted that working with an interior designer can increase a home's value by up to 20%. What?! YES!!! So, why not enjoy your home now while you're still living there, and when you're ready to resell, you'll majorly recoup your investment. It's simple – it's time to love your home again.
Hello Wow Factor
I can't help but mention this one, as it's one of my all-time favorite reasons of working with clients on their homes. The wow factor of our virtual design concepts coming to life in someone's home is simply the best. From working with us, our clients have a new sense of home, are using their space differently than before (and much more efficiently, too!), and truly love their homes again.
OK -- Quick refresh time!
Start with a professional. Stay the course. Enjoy the process! It's really that simple. Now that you have a toolkit of resources, connect with your designer friend today (hem, hem – that's me!). Feel free to send me a message on social, reply to this email, or complete the design questionnaire to book your project now.
If you've been on the fence about hiring Nest with the Nelsons, now is the time. We are booking through the end of 2022 quickly. And, our rates will be going up come the New Year. Lock in the discounted rates now by purchasing a package yet this year!
Here's how to book Nest with the Nelsons for your home refresh:
Still need more information about the design process and our virtual approach? Schedule a free 15-minute consultation with us by completing this brief form.
Ready to get your design project booked? Let us know by completing this design questionnaire to get to work on your space!
Need to know a bit more? Here's a design process in a nutshell.
Contact us to discuss your home refresh

Pay your invoice, schedule your project

We get to work on your virtual design

We share professionals to help make our design come to life
We cannot wait to work with you to love your home again!