Sep 6, 2020 07:08 AM Central
Megan Nelson
bless this mess, boss babe, good habits, healthy home, healthy mama, mama on a budget, mama on a mission, momfulness, self-care, well mama, wellness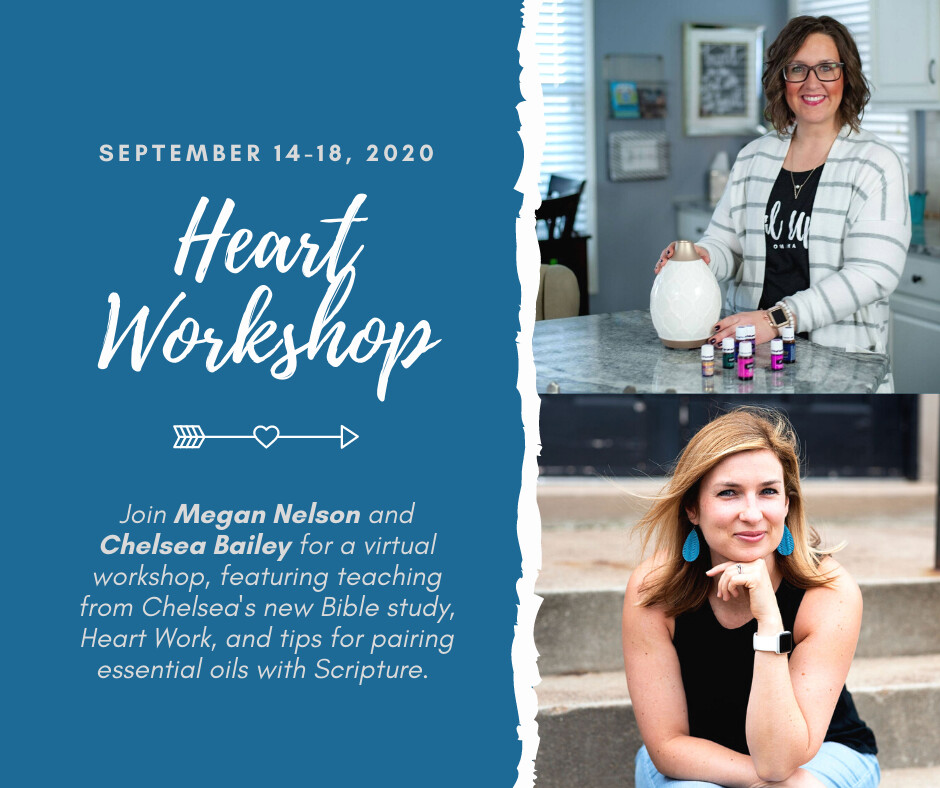 My faith has always been something I have fought for.
Even from a young age, my faith has been a cornerstone in my life that has helped me make difficult decisions, guided me through the good times + the bad, + shaped me into the person I am today—a strong + compassionate mama looking to make a mark on the world by helping people just like you choose better + live more healthy, vibrant, + fulfilling lives.
I'm thrilled to announce that a sweet friend of mine, Chelsea Bailey + I will be offering Heart Workshop, combining the power of essential oils + scripture.


Chelsea will be sharing her love + passion for Jesus + the scripture as she leads us through her 5-day Heart Workshop bible study. I'll be pairing this goodness with tips of using essential oils to help you find a place of grounding + peace along the way.
Chelsea + I will be going live in my private Facebook group every morning the week of September 14-18 at 9:00 AM CST.
This workshop is free + open to anyone who desires to grow spiritually + learn about oils.
If this isn't for you, no worries!
We're so looking forward to teaming up + offering this exclusive + totally free Heart Workshop for you. Feel free to invite friends, grab some coffee, + join us virtually September 14. I have a good feeling this is an event you simply can't resist!
In case you need it once more, here's the link to register.
We can't wait to see you live in my private Facebook group September 14!
Love + Oils Always,
Megan