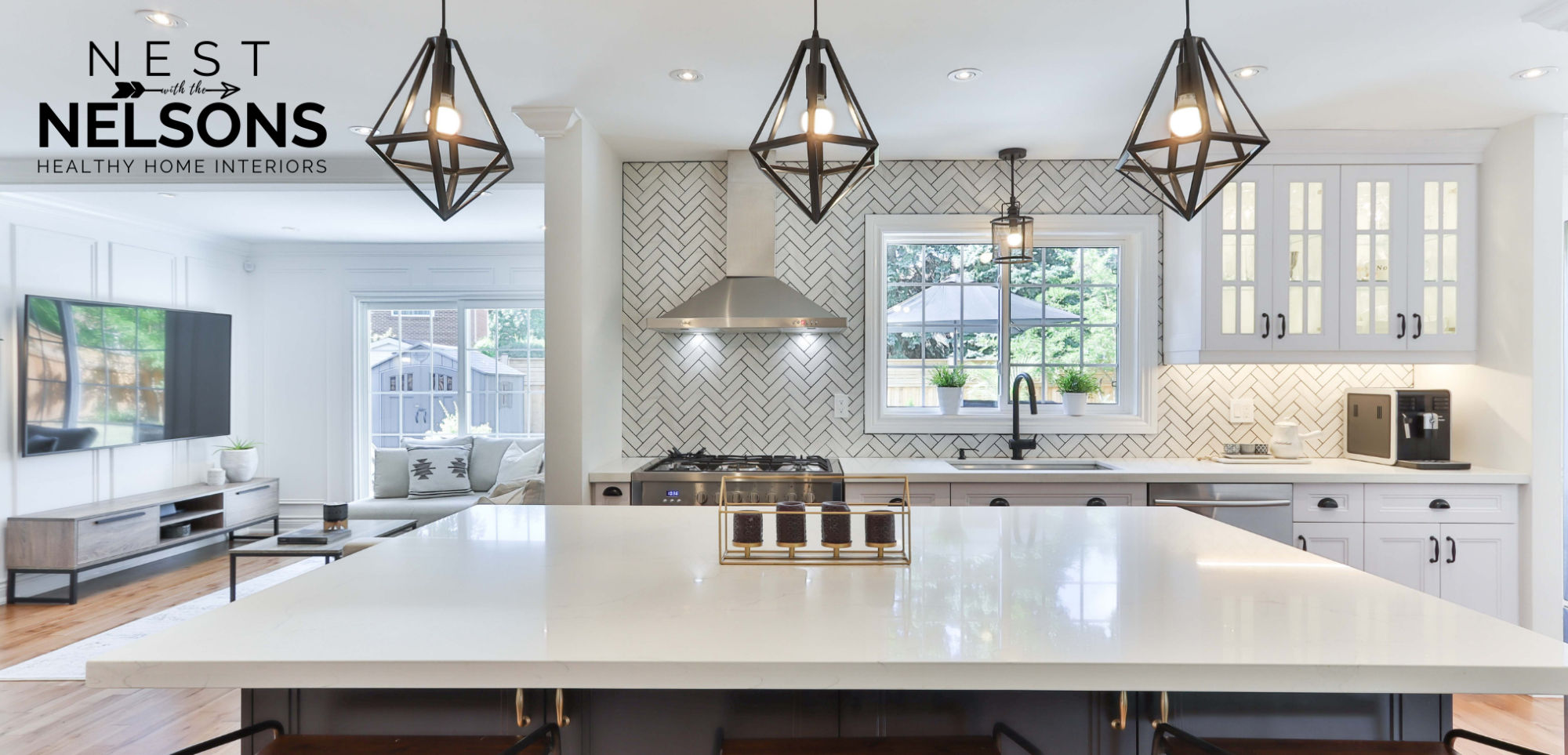 So much has happened in the last week! Are you all caught up?
We launched our brand spanking new website, updated our business name, and even celebrated Easter—what a big week!
As you may recall, Oil Up Omaha was our all about oils website and business name. We're updating and enhancing the look and feel of our website and our offerings to introduce a new business name, too. Ready for it?!
Nest with the Nelsons
Our mission is to help you create the healthy home of your dreams by providing design recommendations to enhance your home and make it work harder for you—all based on your budget.
Sound like something you need in your life right about now? We thought so, too!!
Nest with the Nelsons
is based on the foundation of our family home. It's a place where we spend so much time, create endless memories, relax and recharge after a long day. We believe our home is a place where our journey begins and the love never ends. We help our clients design and achieve the healthy, happy home of their dreams.
I'm sure you're wondering … and what exactly does it mean to have a healthy home?
The idea of a healthy home from Nest with the Nelsons is based on three concepts:
A space that is organized, and free of clutter.

A space that works functionally for you and your family.

A space that feels relaxed, inviting, and cozy.
The website is pretty sweet, too …
The new and improved website is more user-friendly, easy to navigate, and introduces our not 1, not 2, but 3 new offerings.
Take a peek at each of our customized services:
Unlike many home interior design and organizing services, we list all our comprehensive packages to show you just what to expect (with impeccable customer service!), along with prices that don't break the bank. Did we mention it's all virtual, too? So, it's convenient for your hectic schedule.
Oh, and in case you're wondering …
We're absolutely continuing to offer all the amazing oily goodness here at Nest with the Nelsons. In fact, we're incorporating oils into our healthy home mission. I mean, how could we not?!
If you can't get those design and organizing services out of your head, schedule a hassle-free, no-commitment 15-minute consultation with us today. There's seriously no catch, just do it! Your future self and your future healthy dream home will thank you.