Dec 13, 2021 05:55 AM Central
Megan Nelson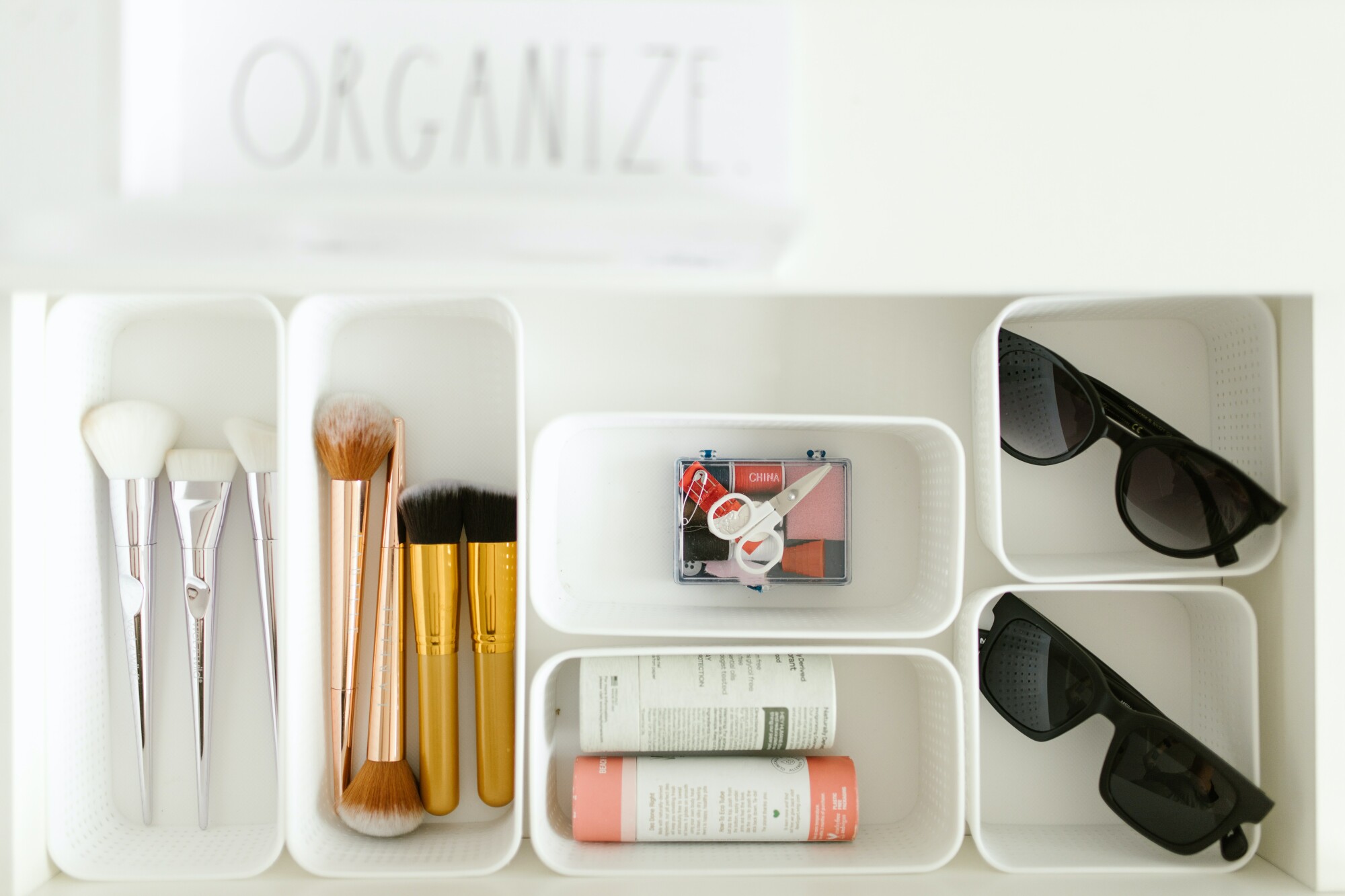 Let the December Decluttering Begin
By: Megan Healy, Strategic Communications and Brand Management Intern, Nest with the Nelsons
We made it; the final month of 2021 is just around the corner! After yet another unpredictable year, it is time to set our sights on 2022. Before that, though, we get to celebrate the joy that is Christmas.
Let's be honest, Christmas can be stressful. The behind-the-scenes preparation is no joke and seems to come out of nowhere every year. The little things begin to add up, last-minute gifting shopping is completed, matching pajamas are ready to go, but there's still one last thing to check off on your list.
You've had all year to do it, and yet, deep cleaning the house always seems to be an afterthought. Well, not this year. It's time to get a jump start on your December declutter, and finally give yourself a space that you can enjoy this Christmas!
Sure, it's easier said than done. Throw out that box, organize that drawer, boom! All done! It's when you're face to face with all these boxes that things get serious. So, like most things, knowing where to start is key. Luckily, any progress is good progress over here! I'm going to break down some simple techniques to a successful December Declutter that will allow you to enjoy Christmas and look forward to a fresh start in 2022.
Lists, lists and more lists!
The best way to know where you want to start and what you want to complete is to translate the ever-growing list in your head into a tangible list that you can cross off. Create a different list for each room you want to organize and from there you can create your goals for each room. Maybe you've been wanting to redo your closet, but the overdo declutter has prevented you from starting. No worries, we've all been there!
Write down a list of the things you want to keep, the things you want to donate, and the things you want to throw out. The list holds you accountable for completing the task and you'll feel twice as good when you're done.
No such thing as too many clothes
I've only said that a couple thousand times in my life. And it's true! There is no such thing as too many clothes, the problem is having too little storage (or something like that). Over the years, I've tried every little thing to help organize my closet in a way that is functional yet simple.
These
Ziploc Vacuum Seal Bags
have been my saving grace. No matter how big your blankets or sweaters or scarfs can get, these bags will do the trick. After you've sealed them, you can fold them up and put them in your closet, under your bed, or save space in your storage bins. And there's no need to limit yourself to just clothes; I've folded up backpacks and tote bags as well, creating more room for the seasonal accessories I use. These are Christmas gifts all on their own!
A big part of achieving your goals is being realistic with yourself. Trying to accomplish something you knew wouldn't be done very quickly is setting yourself up for failure and a whole lot of stress. Put aside 20-30 minutes a day for this decluttering journey. This allotted time can be used for actual decluttering, or for creating lists and organizing them.
Grab a calendar from the store (or make it for all you DIYers), and color coordinate which days you will be working on specific rooms. This allows you to fit this project into your everyday life without feeling like you must rearrange your entire schedule around it. This also allows you to plan ahead! If you need to pick up some more storage bins for one room or are still waiting on those Ziploc Space bags to arrive, you've now given yourself a heads up on when you'll need them. For a calendar recommendation, check out
Martha Stewart's organizing manual
!
We've all been there: saving that jacket you haven't worn in five years just in case the perfect opportunity arrives. I will tell you now, the opportunity isn't coming, and it's time to toss that jacket and make room for a new one. This is a big part of decluttering. Remember to stay away from being hard on yourself and lean more towards being optimistic about creating space for new items. You deserve a space that doesn't stress you and make you turn away from it.
If you truly have a hard time getting rid of clothing items (let's be honest, who doesn't?), consider donating them to your community. This is a great way to give back, and feel good about where your clothes are going, especially around the holidays!
The countdown for Christmas has started with New Year's hot on its tail. Give yourself a break from the holiday preparation by finally indulging in the decluttering you've always wanted. Even if you don't achieve everything you wanted to organizational-wise, it's always good to say you started. So, start now, take it day by day and come 2022, you will be grateful for all the progress you've made!

XOXO Always,
Megan Nelson, Co-Owner + Founder
Nest with the Nelsons
nestwiththenelsons.com
nestwiththenelsons@gmail.com


-------------------------------------------


Looking for a little extra help? Check out these must-see resources...