Mar 7, 2022 06:57 AM Central
Megan Nelson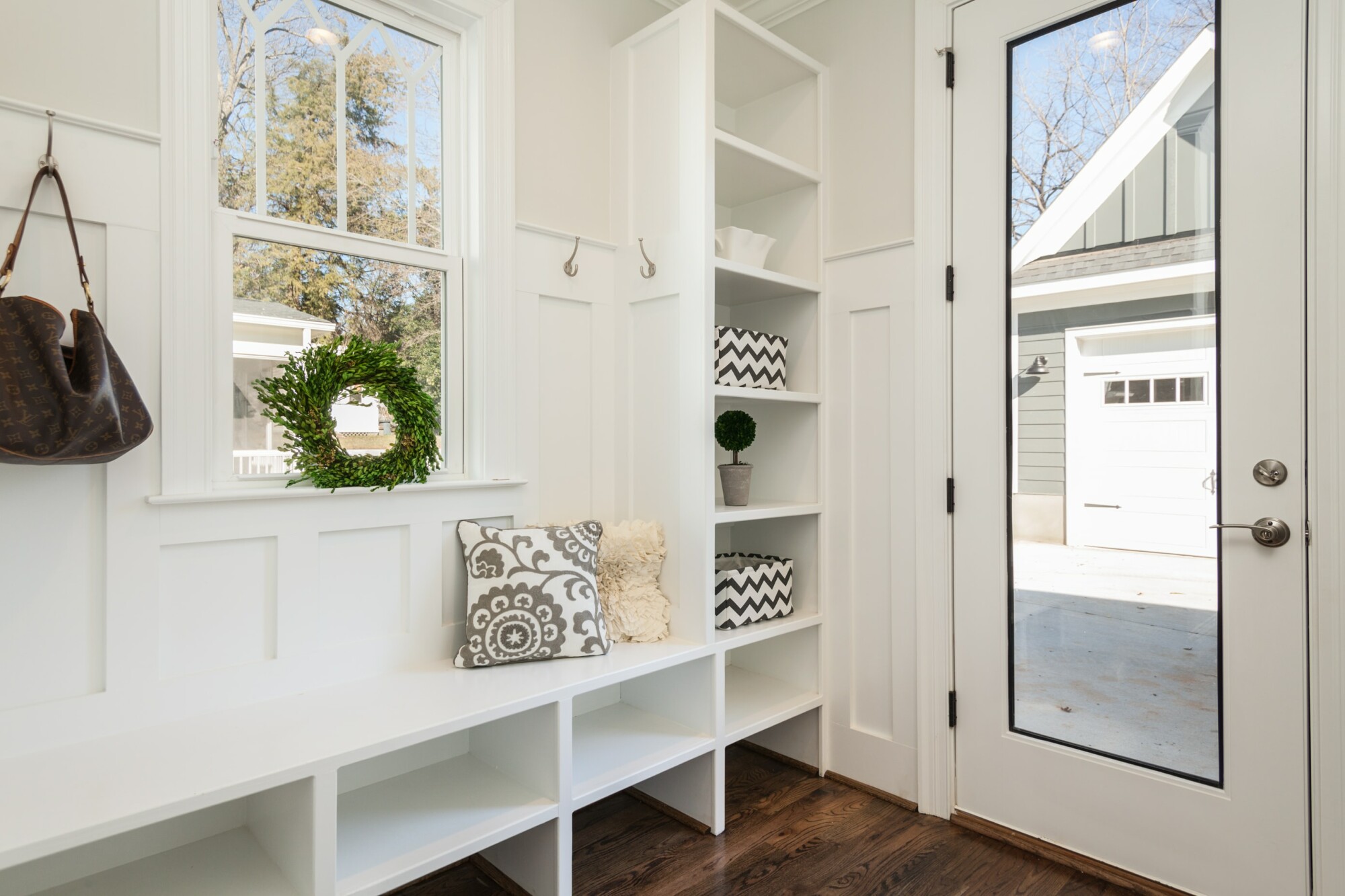 By: Megan Healy, Strategic Communications and Brand Management Intern, Nest with the Nelsons
While the current weather may beg to differ, spring is most definitely on the horizon! Which can only mean one thing: spring cleaning. The time of year where you swear you're going to deep clean your house and most definitely not vacuum one room and call it a day. We're getting serious this year, though, and with that comes establishing realistic goals and finally achieving your dream Pinterest home. Spring cleaning is truly a catalyst for the beginning of your home renovation, which makes it a great motivator.
Let's be honest, cleaning isn't fun, and going through each room seems like a nightmare. We're going to take it little by little, and of course, no judgment on our end! Below we have the tips and tricks, the dos and the don'ts, and the motivation you may or may not desperately need to conquer your spring cleaning head on.
Do make a schedule: These days, schedules and planners are the only things keeping us going. They're great at holding us accountable, but also organizing our projects and refrain from making us feel overwhelmed with everything we want to accomplish. Scheduling out our cleaning days will help you to complete the spring cleaning in a fashion that works best for you.
Do have goals in mind: Write down everything you want to accomplish. This will be an ongoing list as you are bound to think of more things as you begin your cleaning – we all do, and wish we had a piece of paper handy to write it down.
Don't throw out everything: Remember that you're cleaning up, not starting from scratch. While it may require a little more time, try to be aware of the items you want to throw out or donate and see if they can be used elsewhere in the house. Also, remember that you don't have to throw things out just because it's time to spring clean. Throwing things out for the sake of throwing things out is not the goal here! Be mindful of what you need, what you want, and what you're holding onto "just in case," and work from there.
Don't neglect the foundational things: Walls, blinds, windows, carpets, etc. When you give these things your attention, you'll see the biggest change in the rest of your home. Naturally, this is arguably the most boring part of the cleaning process, but also the most rewarding! Write them into your schedule, scribble down your goals, and get to work!
Help your Community Along the Way
Planning on throwing things out? See what your community needs first! Beyond going to your local Goodwill or donation center, take to Google to find a shelter or center near you that is looking for donations. Not only does this help your community, but it also helps your environment, too. The more we can recycle and refurbish furniture, the more nature will thank us. Plus, when we are throwing things out, furniture or clothes, there's a good chance that anything old can be repaired, and if you think it's out of style, there's someone out there looking for just that.
One of my personal favorites as far as donating goes, is that old luggage or duffle bags can be donated to foster care agencies for kids. Within the foster care system, they're in need of something to hold their belongings as they move from place to place. Instead of throwing out your suitcases, see what can be done to refurbish or clean them, and give them to foster kids to make their moving experiences just a little more comfortable.
Be Realistic with Yourself
Easier said than done, right? Right. But it's true! Unrealistic goals create disappointment and an even bigger mess than you started with. Look back at previous years and try to pinpoint what worked, and what went south. If you're prone to setting really big goals after a couple cups of coffee one morning, try to limit your list to one or two. It may be a slow process at first, but you should start with knocking one thing at a time off your list. Set goals that realistically work with you and your family's schedules, so that frustration can be limited. Setting goals within your schedule is also a great way to train yourself into productivity. You don't have to compromise with anything else in your life, but you're still able to go beyond your normal day-to-day tasks and feel accomplished.
My favorite thing to do when I start a big cleaning project is to make space for myself. I personally love piles, so before that happens, I make room for said piles to exist. There may be some furniture moving around or some small hallway space being occupied, but this allows me to organize in a quicker, more efficient fashion that also makes the project meet its deadline on time. Like I said, though, make sure to make these piles in a way that doesn't stress you out, and in a timeline that can be completed without disrupting the rest of the household.
These are just a few of our favorite tips. Happy Spring Cleaning and good luck as you get to work!
Once your spring cleaning is through, we're here every step of the way to help rethink your home and breathe new, fresh life into those drab curtains, and that funky furniture arrangement. From simply sprucing up a small space, to a full home renovation, Nest with the Nelsons can help rethink your home.
We can't wait to hear from you!

XOXO Always,
Megan Nelson, Co-Owner + Founder
Nest with the Nelsons
nestwiththenelsons.com
nestwiththenelsons@gmail.com


-------------------------------------------


Looking for a little extra help? Check out these must-see resources...