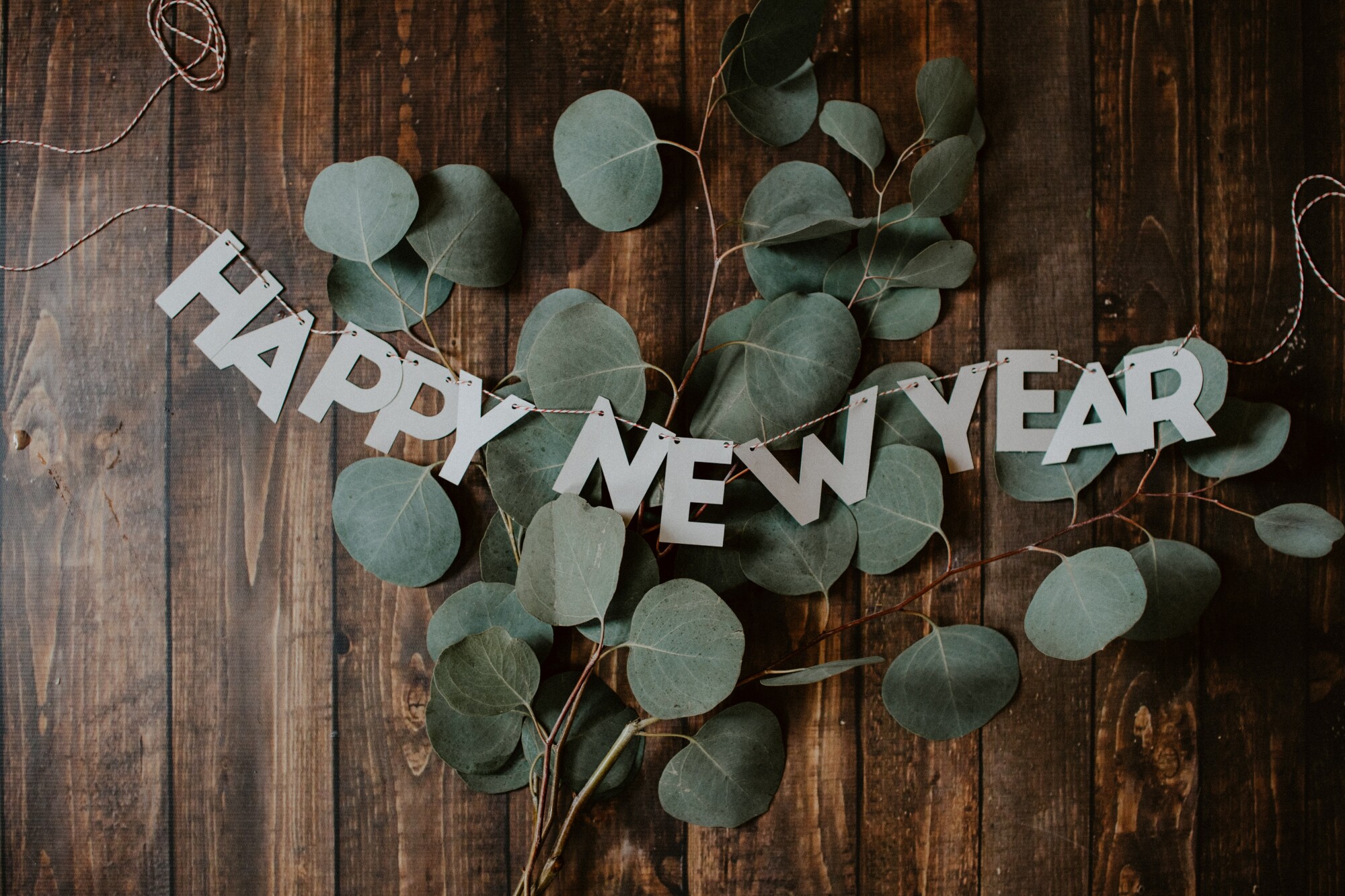 All the Decor Ideas You Need As We Head Into 2023
By: Alicia Hall, Strategic Communications Intern, Nest with the Nelsons
For many people, the New Year is a joyous time to celebrate with friends and family. It is a time to reflect on positive changes that have brought happiness in your life and a time that gives you a celebratory reason to surround yourself with people you love most. New Years is an opportunity to plan for social gatherings, a time to pick out favorite New Year decorations, whilst a time to pop the champagne for others that bring you joy. With 2023 drawing near, here are some fun tips to ring in 2023!
New Year's Party Starter Tips
Choose a comfortable space where you can socialize. This is important when celebrating with medium to larger groups. Having enough social space to chat, dance, and hang out makes your guests feel comfortable.You can choose a space near the kitchen if you're interested in a bar scene on the side or a space that has hardwood floors that can easily be cleaned up afterwards if someone accidentally spills a drink. Make sure to remove any mess and furniture that may get in the way of a functional social space. Don't forget a visible clock to count down to the New Year, your lucky grapes, and a TV nearby if guests enjoy watching New Year's rockin' eve or are simply interested in some karaoke before the clock strikes midnight!
Decorating Around a Theme
Hosting for social gatherings can be tricky without a theme. A theme helps you shop with intention and creative freedom. It helps build a foundation of decorations to choose from and gives you a reason to ring in the New Year from a place that sparks joy. Consider a desirable color scheme, a favorite decade, or a television series that you know your guests can relate to. A black and white ball theme might call for something more fancy, while a decades party theme can call for something more relaxed and casual. Choose a theme that you're familiar with and that gives direction to how you'll decorate your home. You can even get to know your guests and work with options by sending out a poll to your attendees to vote on their favorite theme! Once everything is planned out, you can shop for your essentials with classic New Year celebratory props and garlands – let the good times roll!
Glitter and String Lights
To elevate or 'zhuzh' up your party decorations, adding glitter garlands and confetti balloons can call for a more dashing look! It is an exciting and fun way to work with other celebratory props and garlands that pair well together. You can keep your confetti balloons next to your new year banner or add glitter confetti to a bar area or dining set up. If glitter isn't your style, string lights are another way to bring excitement to the party! String lights are an easy and simple way to bring bare walls to life. They work as a great addition to simple designs or minimalistic decorations. String lights often come in warmer LED tones which can allow for a more comfortable feel for guests entering your home, and they commonly come with color changing features that can liven up a party scene. What better way to celebrate the New Year with a combination of simplicity, vitality, and glamor! Glitter decorations and lights to brighten up your party naturally work well as celebratory decor, especially with an event as exciting as ringing in the New Year ahead!
Neutrals and Monochrome Colors
Neutrals can be considered to balance out bolder colors like black and gold. Classic celebratory colors can be overwhelming, but luckily, utilizing a monochrome color scheme can counteract bolder decorations. Monochrome colors use a single base color with variations of different hues. It makes smaller spaces appear brighter and larger. A monochrome color scheme can promote simplicity into your space, creating calming emotional benefits for you and your guests! Softer colors can call for a relaxing break to the eye as it doesn't have as much visual stimulation like high energy colors. It helps lighten the excitement of decorations and overwhelming activities. Afterall, the start of a New Year should be a time to settle into new beginnings!
Decorating with soft flowers in a room is another way to work with neutrals. It's a good way to brighten up your space. Overall, working with neutrals in your home can lighten up a party scene and provide soothing visuals for you and your guests!
Less is More
Keeping a balance between space and decorations is important when creating a welcoming and comfortable environment for your guests! Overdecorating can make your space feel overwhelming and crowded. A well-thought out design will effortlessly have guests process the decorations you consider for the room. It will make a statement tastefully without being overbearing. In addition to this tip, consider a balance between how much glitter and confetti works with the color scheme of your choosing. If you have louder colors with decorations that stand out just as much, you can hold back from embellishments. Again, neutrals work well with elaborate decorating. A simple design can allow you to think of how you want your space to be utilized. Simplicity is even a great way to spend less and think more of how you want to arrange your decorations.
Embrace this creative freedom and think about spaces that make you feel most comfortable! Afterall, what's most important is having a space that makes you feel great. Imagine your palace of enjoyment and build around those ideas! If everything does not meet every expectation you have in mind, don't stress. You should be proud of yourself and your guests will most definitely appreciate any thought gone into planning for a special New Year!
Cheers to you as you prepare for the beautiful New Year ahead!

Megan Nelson, Co-Owner + Founder
Nest with the Nelsons
nestwiththenelsons.com
nestwiththenelsons@gmail.com
---
Love your home again with our must-have resources ...
4. Are you a business owner looking to reach new customers?
Check out our Brand Partners page
to learn about our brand partner opportunity and secure an exclusive spot with us.