Jul 18, 2023 12:32 AM Central
Megan Nelson
accessible design, entry envy, healthy interior design, home refresh, home sweet home, love your home, love your home again, nest with the nelsons, new on the blog, omaha designer, shop now, summer essentials, work with us
Photo by Nicole Ferguson of Nicole Fertography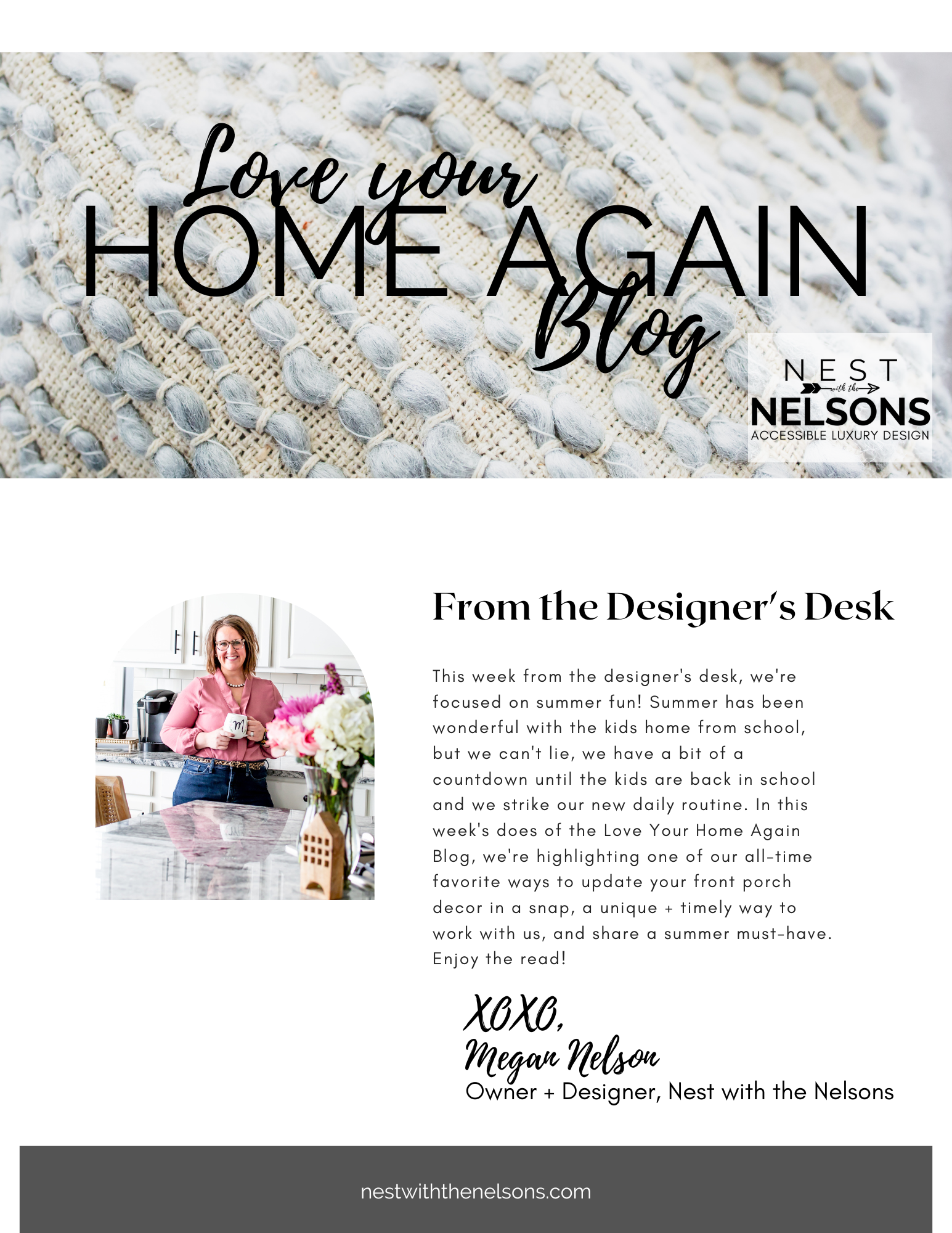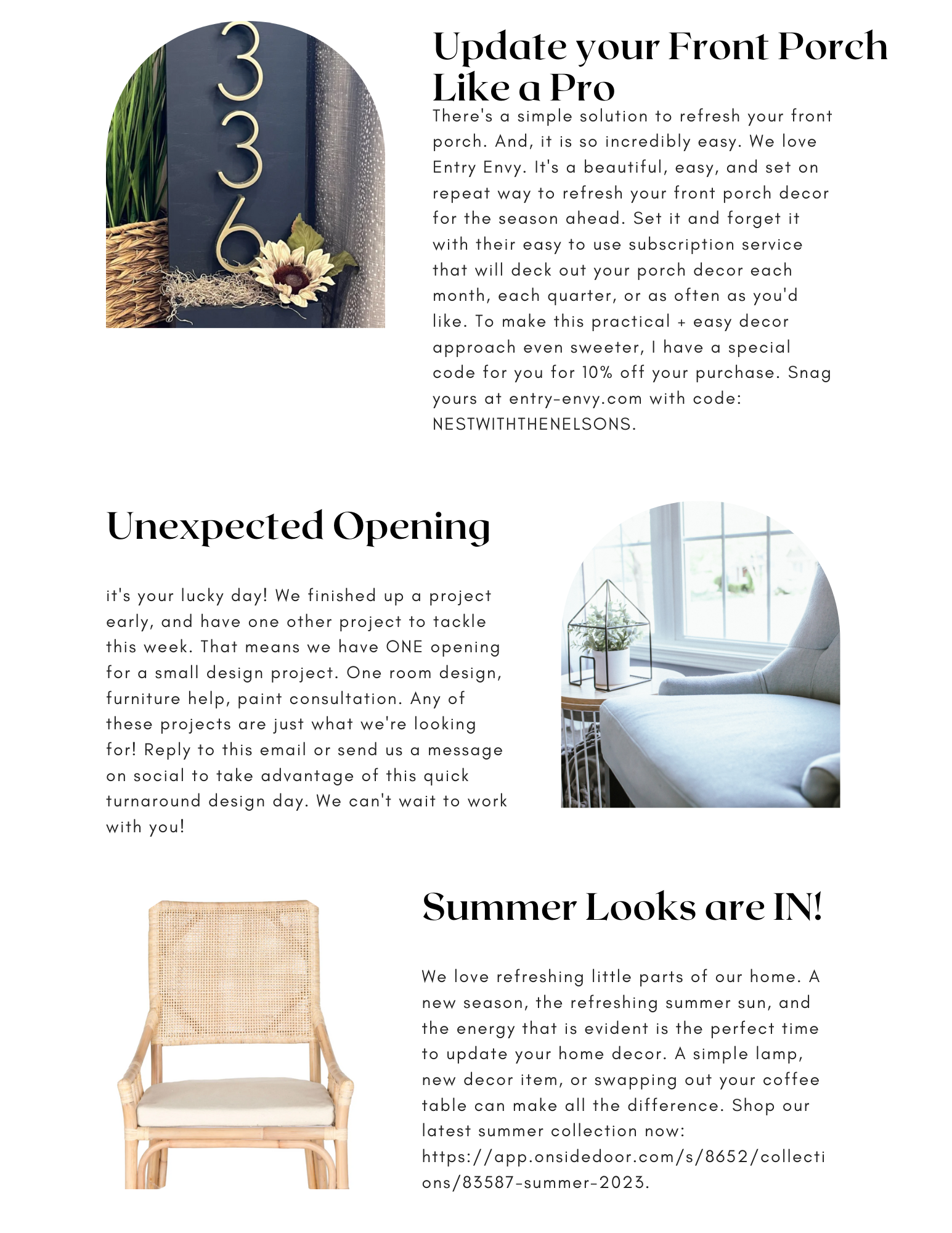 Snag that unexpected opening in our calendar now!
Take just 2 minutes to tell us about your home project. Schedule your totally free consultation to ensure we're a good fit, and we will take it from there to create the stress-free serene home of your dreams -- THIS WEEK!
Have the best week ahead!
Megan Nelson, Co-Owner + Founder
Nest with the Nelsons
nestwiththenelsons.com
nestwiththenelsons@gmail.com
---
Love your home again with our must-have resources ...
4. Are you a business owner looking to reach new customers?
Check out our Brand Partners page
to learn about our brand partner opportunity and secure an exclusive spot with us.