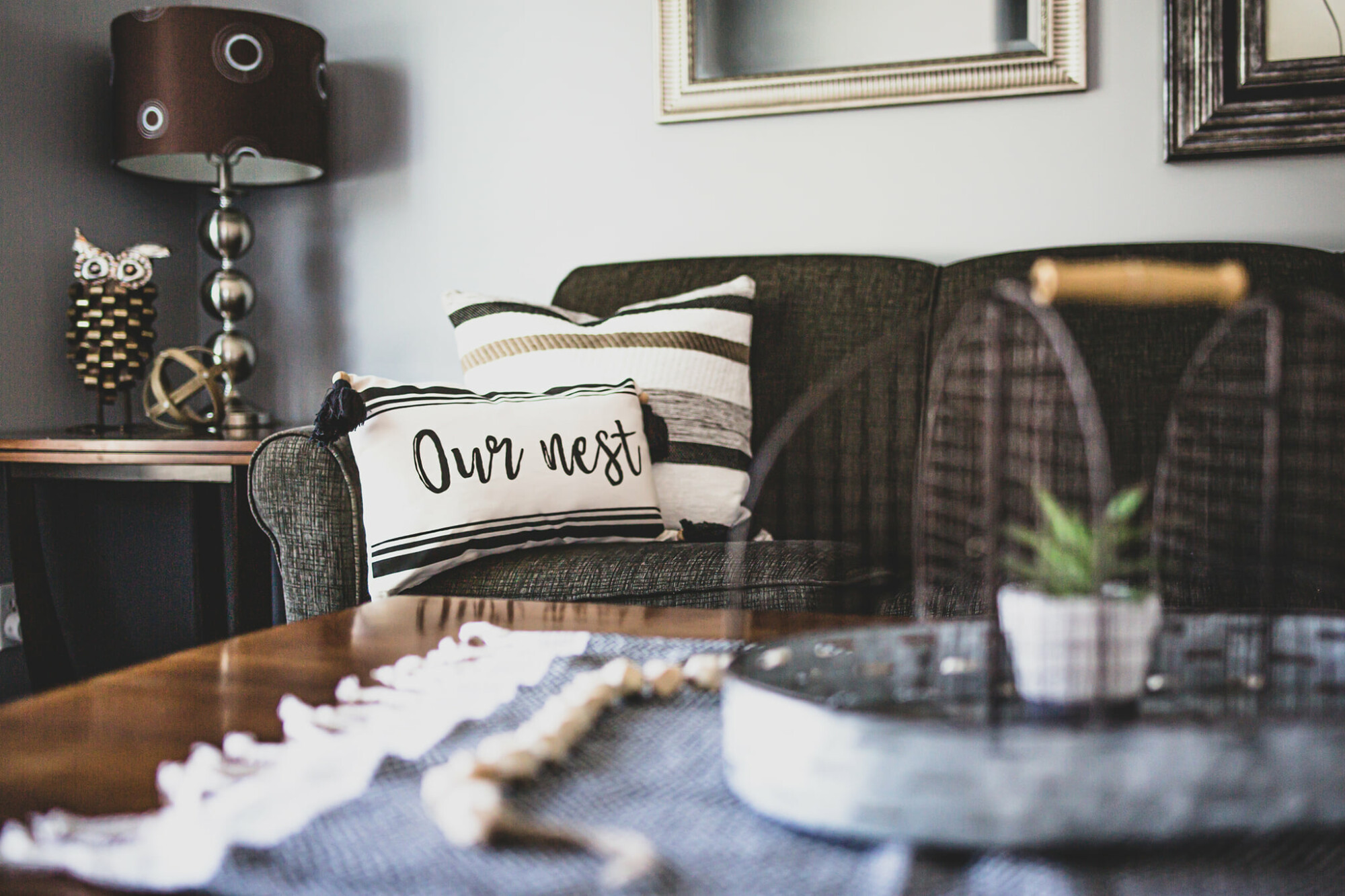 Shag Carpet, Oak Interior, Dim Lighting--OH MY!
Sound all too familiar? Not to fret, we've got you covered. We'll help you craft a design concept to make your space feel more like you—calm, cozy, collected, and from this century. All while working within your budget.

With our interior design service at
Nest with the Nelsons
, we provide you a design concept for your space with recommendations of home interior fixtures, wall art, lighting, and furniture that transforms your space from looking like grandma's house to being luxe, trendy, and right at home. We provide the full concept that you can take and run with, or handpick which options you would like to incorporate into your space.


Interior Design Packages

Simple One Room Consultation – up to 30 minutes of consultation | $199
Ready to breathe new life into your space? We're here to help! This is one of the best ways to rethink your home, get some inspiration, and score a personalized package of the process to transform a specific room in your home. We'll provide you with a guide of how to make it happen, where to shop, and cheer you on every step of the way to make your room truly yours.

Mood Board + Consultation – up to 30 minutes of consultation + mood board | $299
This package allows us to connect via virtual session while crafting a personalized mood board to get the creative juices flowing. Our mood board creation will include products, swatches, and colors specific to your project to refer back to every step of the way.

Premiere Three Room Consultation – up to 90 minutes of consultation | $500
Breathe new life into your home with this three room-by-room consultation. This is the perfect package if you're looking to spruce up your kitchen, living room, and bathroom. Get the most for your budget with this comprehensive consultation to chat through your space, your goals, and receive a personalized plan of concepts to make it all happen.

Whole Home Makeover: Interior Design Style – up to 6 hours of consultation | $1,500
Maybe you've loved your home for many years and are in need of a refresh. This package is perfect for you! Or maybe it's a new-to-you home that you really want to make your own. Let's make your home truly yours, every step of the way. This package allows us to work together via several virtual sessions, follow-ups, and a totally personalized plan to make this the healthy home of your dreams. This is the ultimate package to rethink, improve, and truly customize your home to meet your every need.

Just Need a Little Support – up to 30 minutes of consultation | $99
You love design. You know exactly what you like, and you just need some confirmation that you're on the right path to picking the home décor, fabrics, and textures of your dreams. That's where we come in. Let us reaffirm your hunch, and help you fine-tune any last-minute design selections before the work begins. This is just a quick, up to 30-minute virtual consultation to talk things through. No formal plan is provided with this option.

Client Q+A Quickie (outside of normal consultations) – up to 30 minutes of consultation | $50
Let's jump on a call! When you're in the midst of a project, you may just need to talk things through. Chat through existing and on-going projects you've started for up to 30 minutes via phone or online virtual session.

Explore all of the offerings for yourself. We promise—you won't want to miss it!

We can't wait to hear from you. We're ready and scheduling sessions now through the summer.