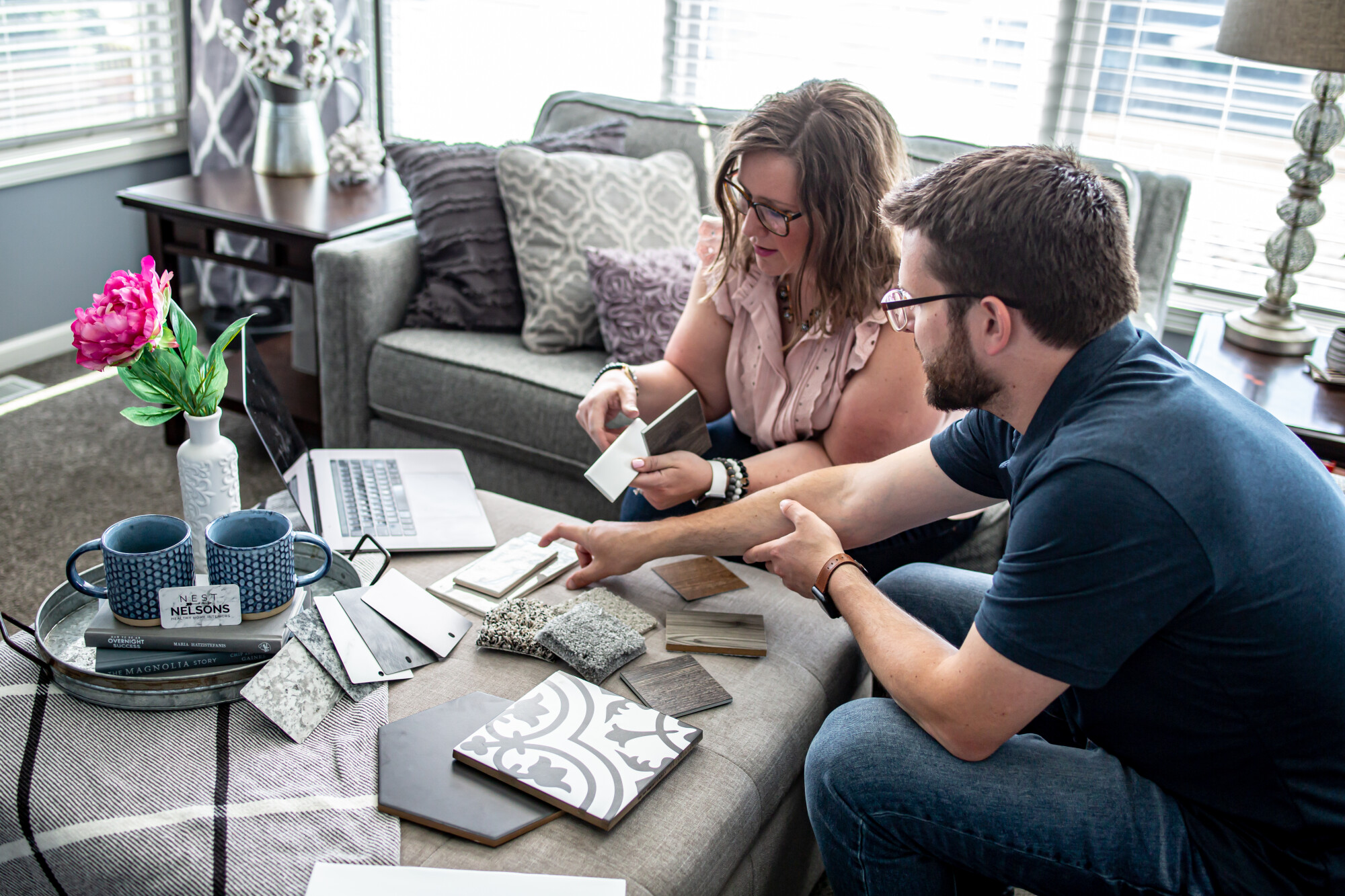 We are Nest with the Nelsons
Matt and I are often asked what inspired us to take on the Nest with the Nelsons venture. And our response is simple:

We've been helping family and friends with their interior design needs and home organization solutions for years now … why not help others!

So, that's exactly what we do.

We meet with clients interested in our services for a free 15-minute consultation via Zoom to determine what package best suits them.

We schedule a virtual consultation that works for us both to learn more about your space, and an opportunity for you to share about your goals for the project. Then we get to work designing to find the best design and home organization solutions for your home.

From there, we deliver an interior design concept that showcases your space through visuals and graphics so you can make the plan come to life in your home. You receive all of these visuals for future reference, and we even round out our consultation by addressing any questions you have, discussing why we selected those items for your space, and help you achieve this look and feel on your own … or with additional help from us.

Additional services Nest with the Nelsons provide include a shopping list of items curated specifically for your project. As an extra add on, we will even shop for the items for you and have them delivered to your home.

Our virtual interior design and home organization services are as customized and specialized to your budget as you prefer.

Have a project in mind? Tell us more here. We'll follow up with you to learn more about your project, and how we can help.


XOXO Always,
Megan Nelson, Co-Owner + Founder
Nest with the Nelsons
nestwiththenelsons.com
nestwiththenelsons@gmail.com


-------------------------------------------

Looking for a little extra guidance? Check out these must-see resources...