Dec 6, 2021 06:32 AM Central
Megan Nelson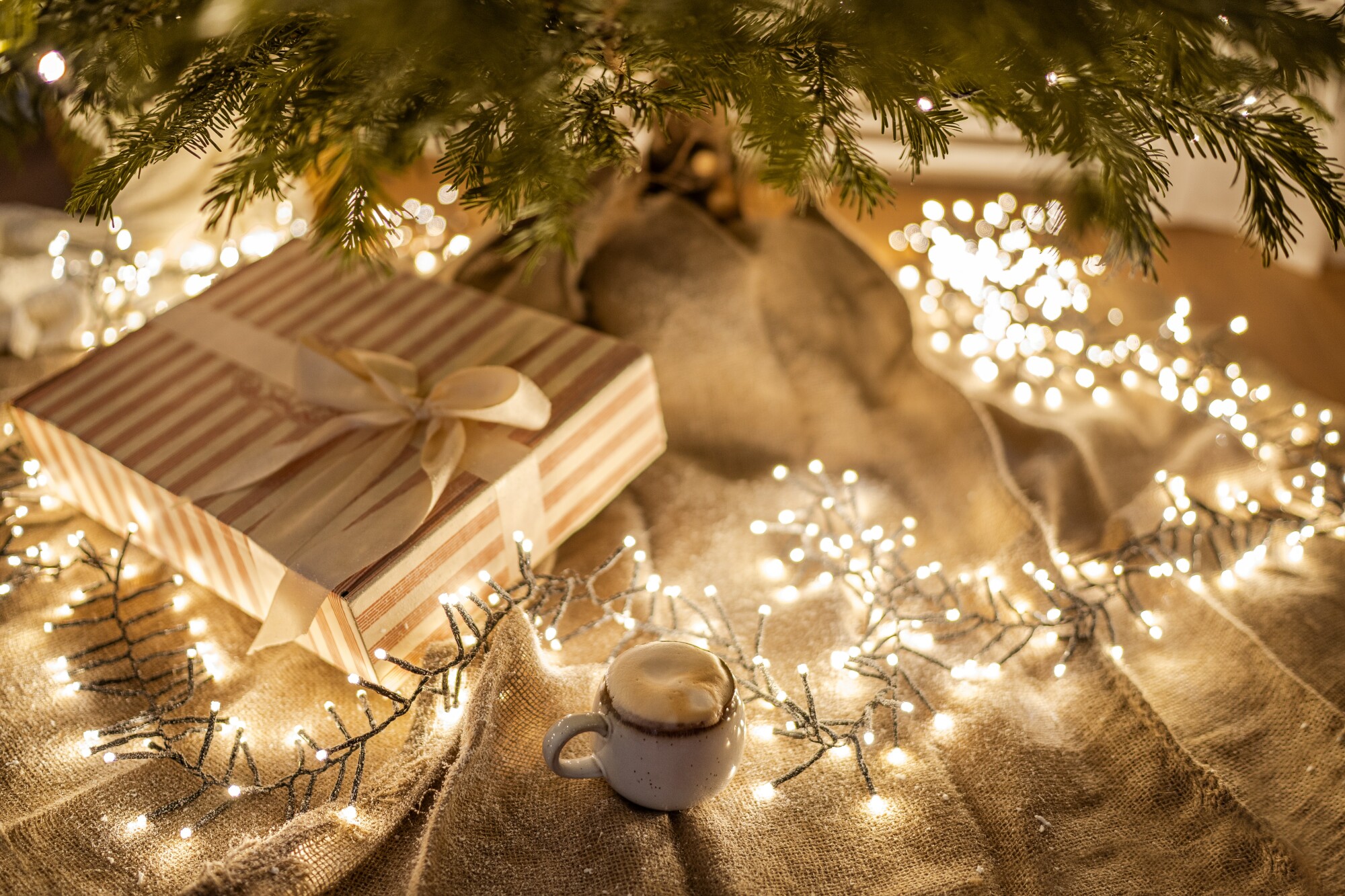 Christmas Gifts Even Santa Can't Pass Up
By: Megan Healy, Strategic Communications and Brand Management Intern, Nest with the Nelsons
You know how it goes: it's the most wonderful time of the year! Cheers to the holiday season and all the warmth that comes with it. Part of what makes this time so fun is being surrounded by family and those you care about. It's only natural that we give them gifts, as well. Seeing their face light up with joy after receiving a meaningful gift is the cherry on top to this holiday.
Don't get me wrong, though, this can be stressful. You can care a whole lot about someone and still panic about what to get them. There's a lot of pressure to get the perfect gift, and sometimes that pressure takes away from the fun of gift giving. It would be easy if everyone was blunt about what they wanted and what they needed, but that would take away the genuineness of the whole thing.
So, what you need instead are options. I've created some based on what part of the house this person could be lacking in, or things you feel could fit the person just right. A nice serving board would be a fabulous gift, but pointless if the person isn't much of a hostess. Keep reading to find the perfect gift for the great people in your life!
Sometimes all you need is a little push. You can stare at a blank search bar all day, but what good is that? There are plenty of websites out there with specific sections created just for specialized gift givers like you and me. Gifts for the kitchen, gifts for the foyer, you name it! A holiday staple for me is
Crate and Barrel
, the holy grail of home gift giving.
My favorite thing about their website how well it is organized. Their website reminds you of how great some gifts can be and how you don't have to stick to the traditional gifts. Choose from gift ideas by price, occasion, or recipient and watch how easy it is to cross it off your list.
A great portion of their website is their gift sets. Based off of the person's hobbies and personal interests, you can purchase a gift set specifically made for them. If you have a sense of what someone may like, but are struggling with what to get, these gift sets are the perfect place to start. Even if you don't like the sets yourself, it's a great place to collect some ideas!
As much as receiving socks is fun, it's always okay to change it up. Chocolates and candies are risky because you never know what exactly people's favorites are. Instead, look towards something a little more meaningful. In my family, we have the tradition of buying ornaments that resemble something that happened to us that year. My brother graduated college, so he received a diploma ornament with the date. My older sister bought a dog, so a Golden Retriever was hers that year. It's a great tradition to carry on and always something to look forward to on Christmas Eve!
These stuffers don't have to be ornaments either. It could be part of a gift you are planning to give them, and this could be the sneak peek. Likewise, this is a great time to make light of a situation that occurred. That same Golden Retriever puppy that my sister bought managed to get into my mom's slippers. So, my sister snuck some new ones into my mom's stocking, and we were all able to share a laugh.
The best kinds of gifts are those that are personal. Packed with care and love, it becomes a tangible memory that you can stay with you forever. One of my favorite ideas is an engraved cutting board. Especially for newlyweds, a cutting board with their last name is the best way to allow them to remember their first holiday season together.
Shutterfly

is currently having a sale on their engraved cutting boards and offers up a variety of options for you to pick from!
Nothing says Love Like an Organized Home
Another favorite of mine is anything that will encourage organization. Not to say that this person in mind is disorganized, but organization around the house is key to a stress-free start to a new year. Here are a few of our favorite gifts for your organizing fiends … or some friends and family who may need a little support in this area:
Give the Gift of a Beautiful Home
And of course, a super personalized and extremely meaningful gift offered for the first-time ever this holiday is the gift of a beautiful home.
Nest with the Nelsons is offering gift cards
for our virtual interior design services. With 15-, 30-, and 60-minute sessions, we've got a gift for everyone on your list, and for your budget, too!
Remember to think quality over quality! The last thing people need before spring cleaning is a bunch of stuff that they can't get rid of. With the quality aspect, make sure it's something they can put to good use. If they travel a lot, think about a nice
suitcase organizer
or a
portable charger
. A nice product that won't break when they're away, but will still be used often. Use this kind of thinking for all your gifts! Happy gifting!
Looking for a bit more help with your holiday gifting this year? Why not snag a
gift card for a virtual interior design consult
with Nest with the Nelsons!
We offer 15-minute, 30-minute and 1-hour consultations, along with packages customized for all of your home + holiday gifting needs.

XOXO Always,
Megan Nelson, Co-Owner + Founder
Nest with the Nelsons
nestwiththenelsons.com
nestwiththenelsons@gmail.com

*This blog post may contain affiliate links where a commission is earned from sharing particular products, services.
-------------------------------------------


Looking for a little extra help? Check out these must-see resources...