Apr 18, 2023 08:44 AM Central
Megan Nelson
amazon home, comfort, cozy, home refresh, love, love your home, love your home again, nest with the nelsons, relax, warmth, we love homes, we love our clients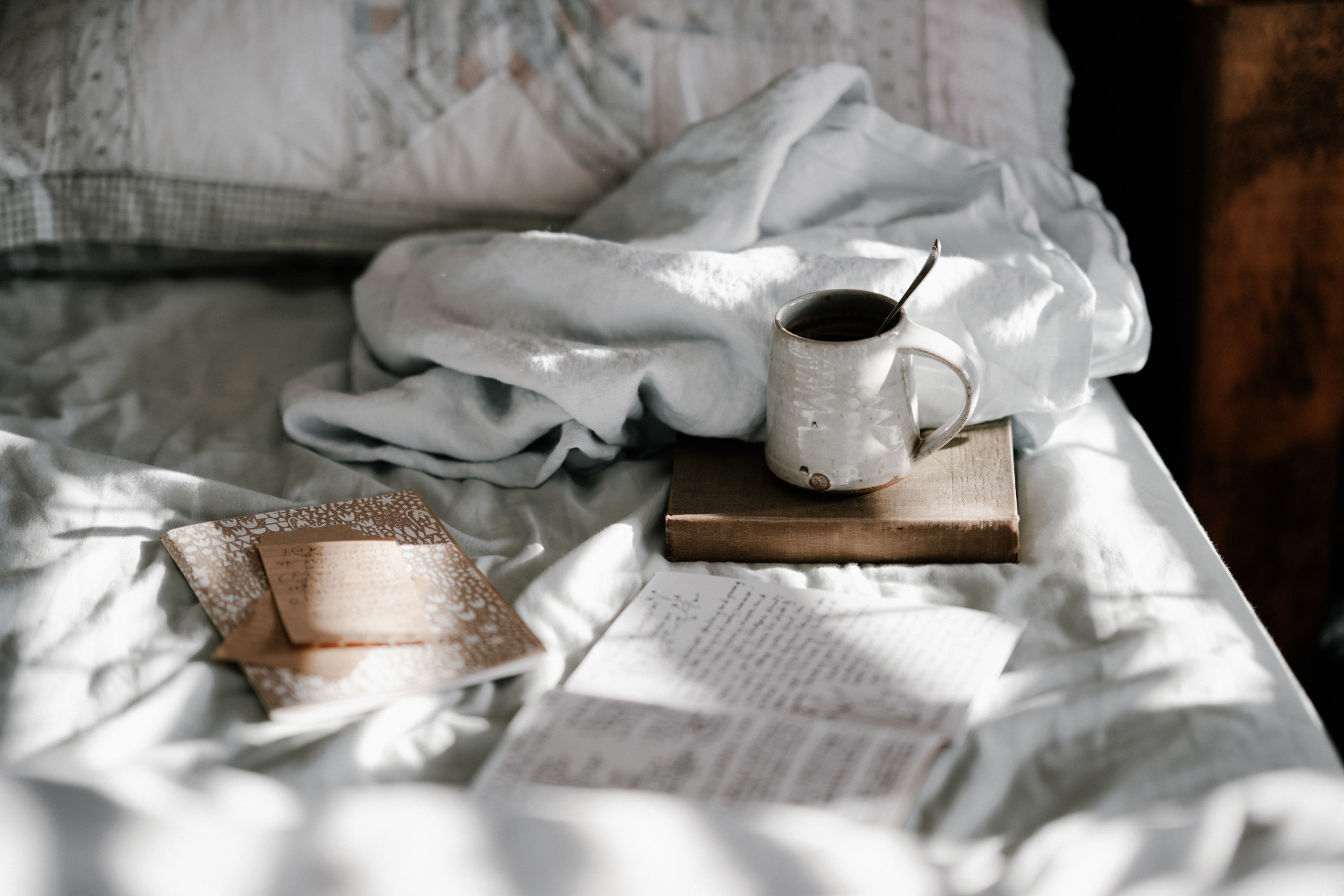 The Coziest Household Items to Snag Now
By: Alicia Hall, Strategic Communications Intern, Nest with the Nelsons
Comfort is one of the simplest and greatest joys of life! Whether you're indoors because of the weather, remotely working, or simply relaxing, a cozy home will help you focus on your priorities and reduce stress. Coming home to comfort is something to look forward to because it provides a fresh start and end to the day by being a safe space to decompress in. It can be as enjoyable as a garden of fresh tulips on a beautiful spring morning! A cozy home offers a sense of security and happiness, so why not invest in items that provide this inviting and pleasant ambiance? This article will share a few of the most coziest household items to snag now.
Frame Sets
Personalize your space with your favorite photos! Decorative frame sets will help set a thematic focal point that can bring your room together. It draws attention to photos you love most, making for a warm and personal atmosphere. Photos of family, friends, nature, or your favorite memories can be uplifting mementos of your greatest joys in life. Frame sets are not only a beautiful touch to household decor, but give you an easy opportunity to make your space feel lived-in and customized.
Here are a couple of our favorites:
Weighted Blanket
Ever in need of a big hug? A weighted blanket is the answer to your wishes! It provides the comfort you need when it's time to unwind for tea time or your favorite novel. Weighted blankets are soft, warm, and cozy, providing stress-relief and mindfulness. The gentle pressure from weighted blankets provide comfort to your autonomic nervous system responsible for regulating stress. With these soothing effects, this product will surely be ideal for restless days! It's a great item to experiment with for those dealing with anxiety, sleeping irregularities, and other mental health conditions. They come in various sizes, weights, shapes, and material, perfect for keeping a cohesive home design. Try a weighted blanket for a gentle and therapeutic snuggle in the comfort of your own home!
Bathrobe
A bathrobe is a cozy and convenient essential for cold days. It's the perfect item to have for rest and relaxation and keeps you cozy on the go! Similarly to a weighted blanket, a bathrobe will simulate a warm hug. It's a quick and easy way to function comfortably as soon as you start your morning and when it's time to settle-in to end the day. Whether you're working from home, ready to watch your favorite television series, or ready to rest, a bathrobe will always work for you! It is the perfect lounging wear to relax-in during all your favorite pastimes.
Candles, Diffusers, and Wax Burners
You can't beat a fresh smelling home! Fresh scents make a statement because they are the first thing you notice as soon as you walk through your doorstep. It's commonly representative of personal hygiene and can easily make or break your guests first impression. A great way to freshen up and elevate the comfort of your home are with candles, diffusers, and wax burners!
Candles not only smell great, but bring a warm visual appeal to your home! They set the perfect ambience to relax in because they come in various scents, while providing soft lighting. They are representative of warmth, passion, and security.
Diffusers are another great way to fill your room with your favorite aromas! Various types of diffusers come in the form of oil misters, oil reeds, and porcelain diffusers. When purchasing oils, always be sure to purchase high-quality essential oils. When you do, they provide a major immune boost, too!
Stay Comfortable!
I hope these cozy household items bring you warmth and joy this spring season! Feeling comfortable in the convenience of your home can be just what you need after a long day. Especially with all of life's demands, physical comfort is certainly worth living for. Prioritize comfort with these coziest household items, and may you relax in happiness.
Schedule for Free Today
Speaking of staying comfortable, we would love to see your home refresh in action! Schedule your totally free, no obligation 15-minute consultation to learn more!
Sending you good vibes, coffee clinks, and cheer for a great week ahead!
Megan Nelson, Co-Owner + Founder
Nest with the Nelsons
nestwiththenelsons.com
nestwiththenelsons@gmail.com
---
Love your home again with our must-have resources ...
4. Are you a business owner looking to reach new customers?
Check out our Brand Partners page
to learn about our brand partner opportunity and secure an exclusive spot with us.