Sep 26, 2023 05:10 AM Central
Megan Nelson
accessible design, amazon home, book now, curtains, edesign, get the look, gotcha covered of west omaha, home sweet home, lincoln nebraska, love your home, love your home again, nest with the nelsons, perfect fit, virtual design, window treatments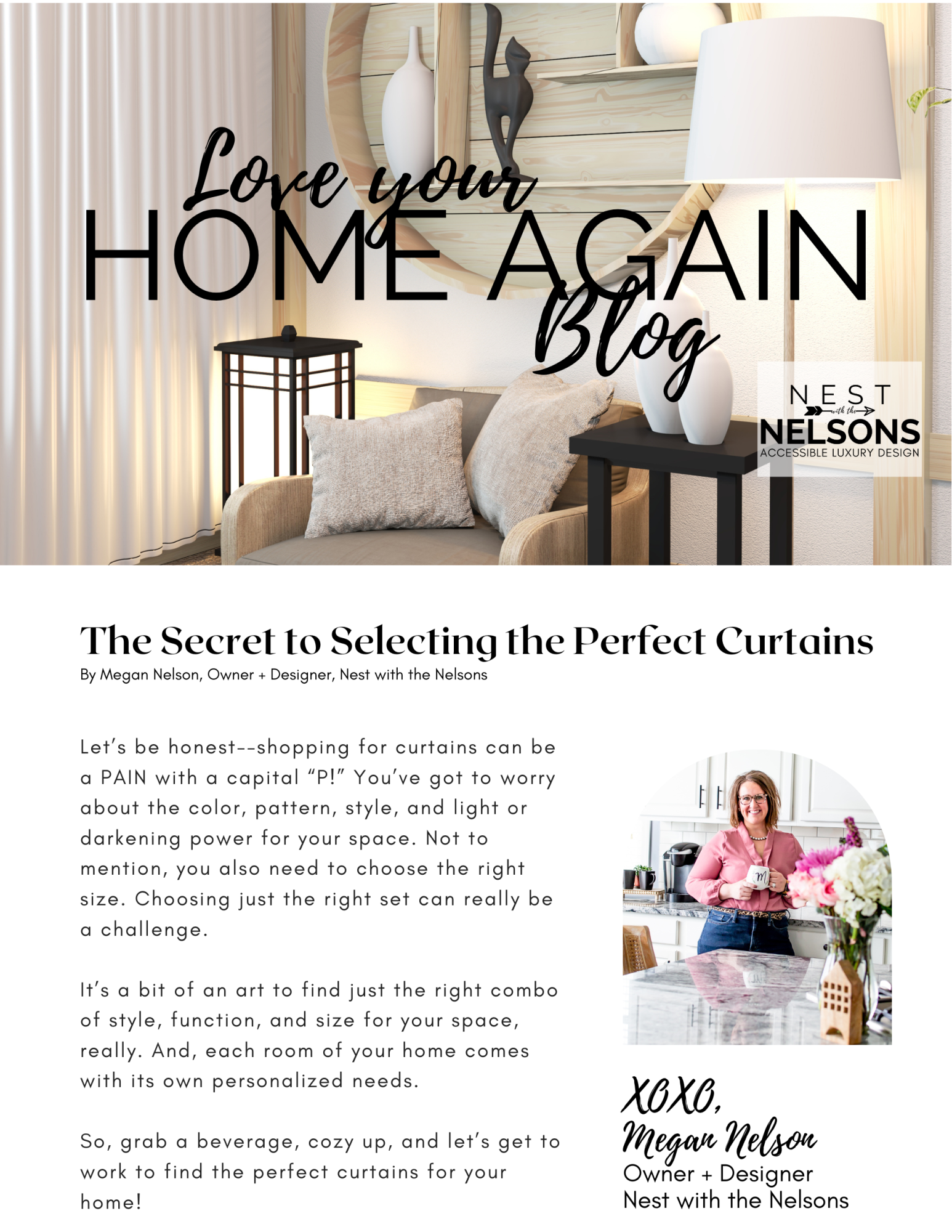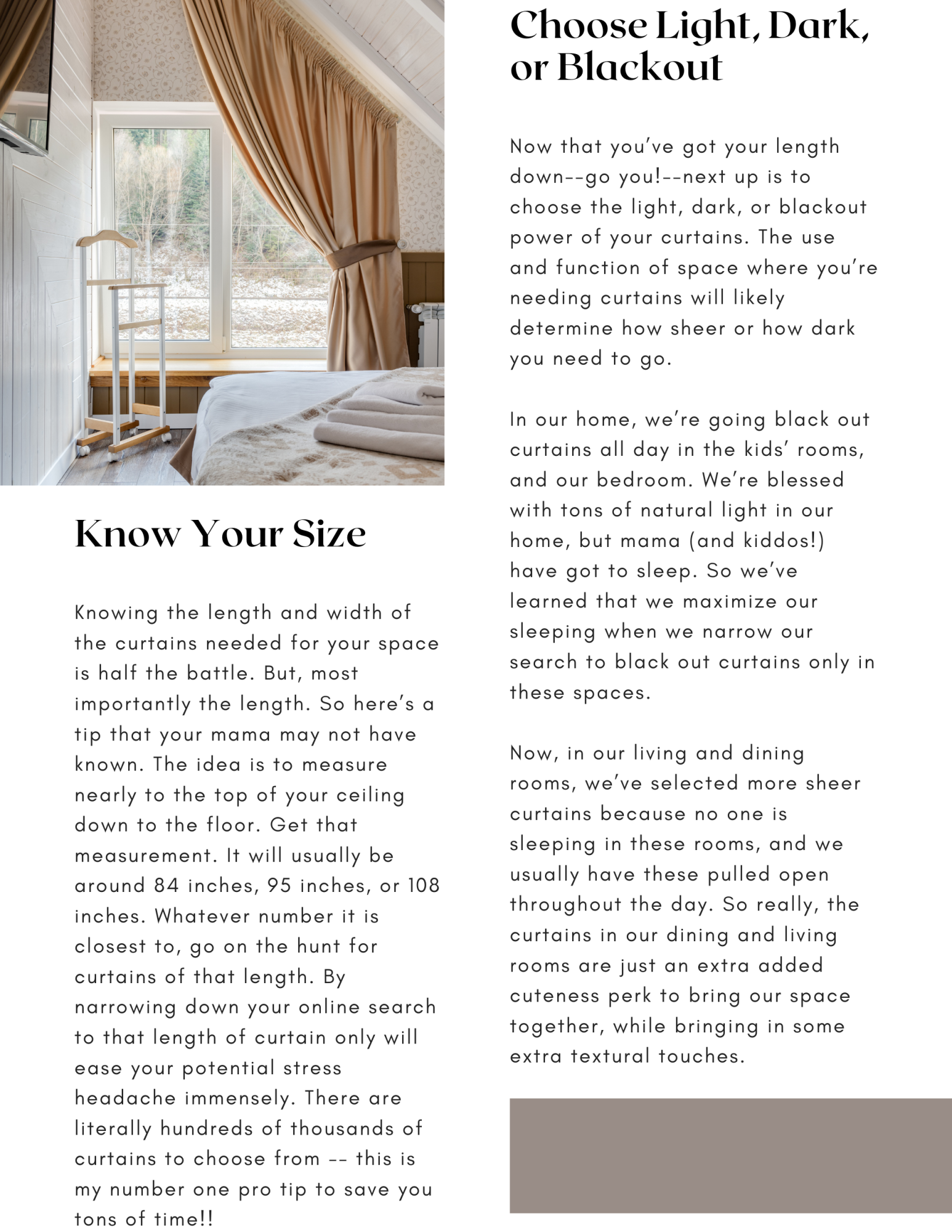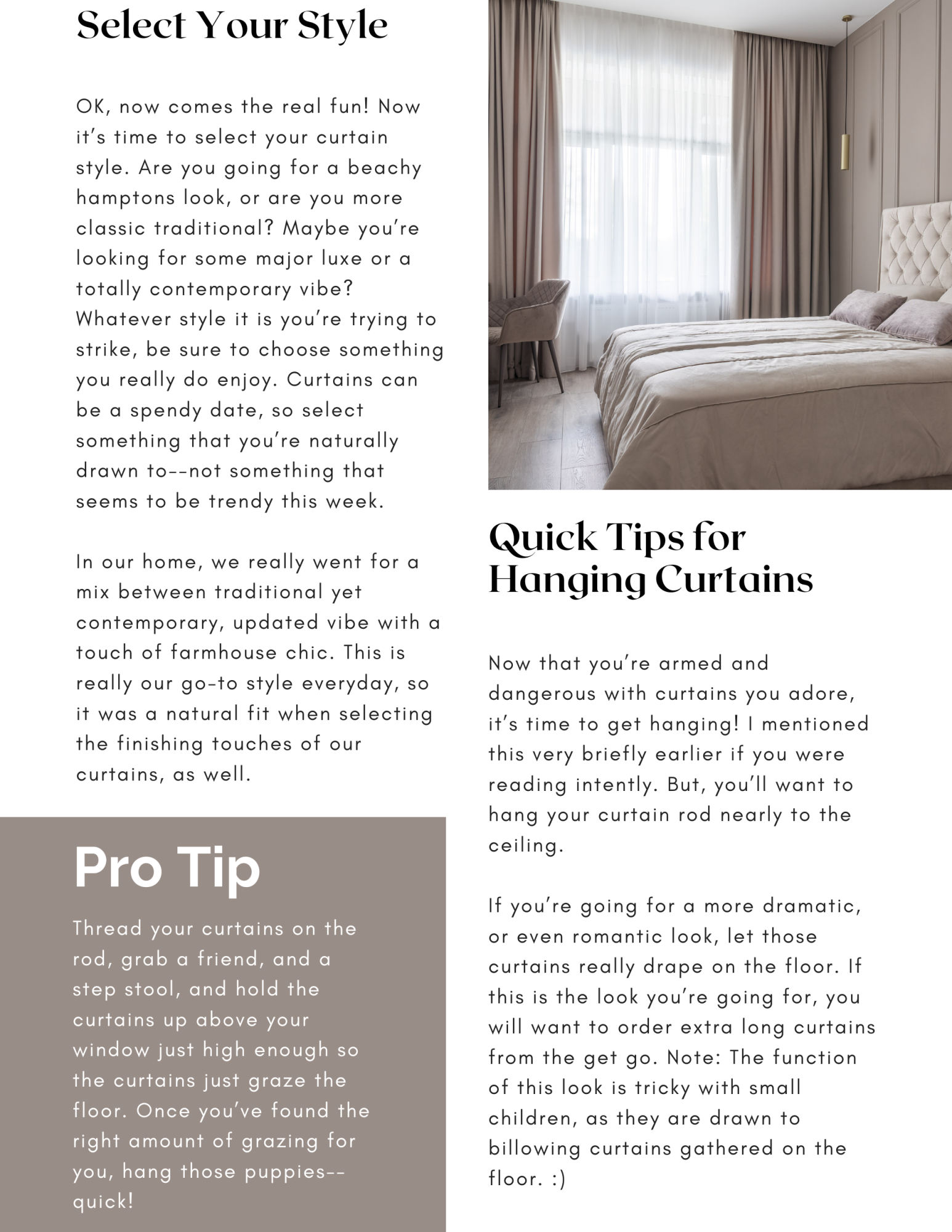 That's a wrap! I hope you've enjoyed this week's inside scoop on selecting those perfect curtains for any space in your home. Stay tuned for more home design tips to make your life more stress-free, easy, and totally beautiful.
Book Your Free Call to Learn More About our Design Services
Our sessions for Fall 2023 are filling up quickly! Schedule your free 15-minute call to learn more about how we approach virtual design, and just how we can transform your home.
Until next time … have the best week ever!
Megan Nelson, Co-Owner + Founder
Nest with the Nelsons
nestwiththenelsons.com
nestwiththenelsons@gmail.com
Love your home again with our must-have resources ...
4. Are you a business owner looking to reach new customers?
Check out our Brand Partners page
to learn about our brand partner opportunity and secure an exclusive spot with us.